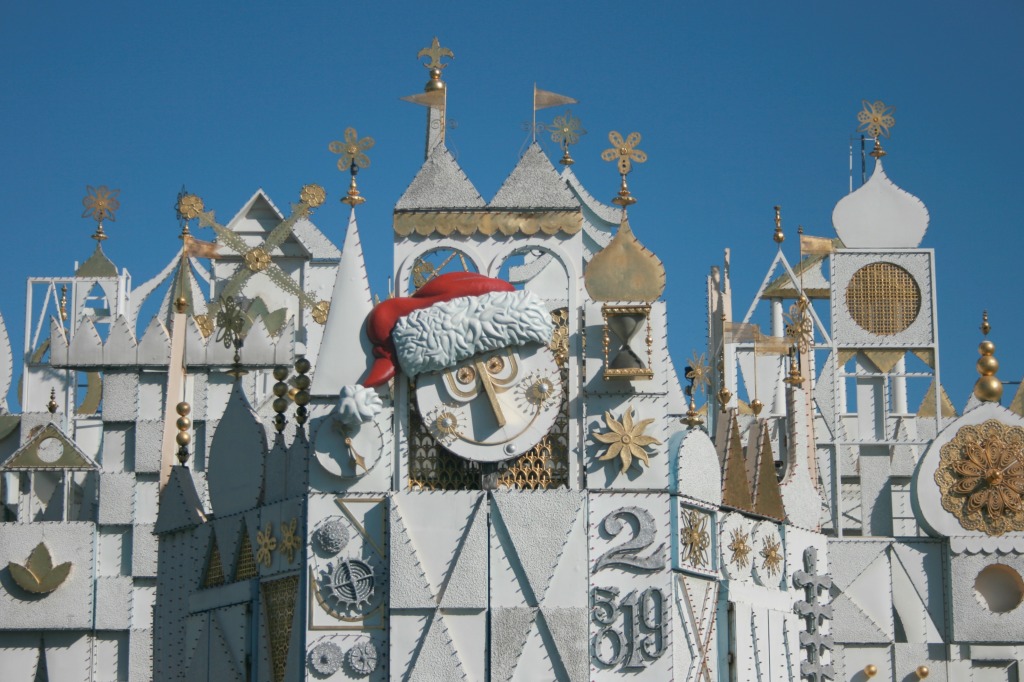 It's only November 2nd and Christmas is popping up already, all around Disneyland Resort with a heavy emphasis over in Toontown! Yep! I really couldn't be happier about it, either!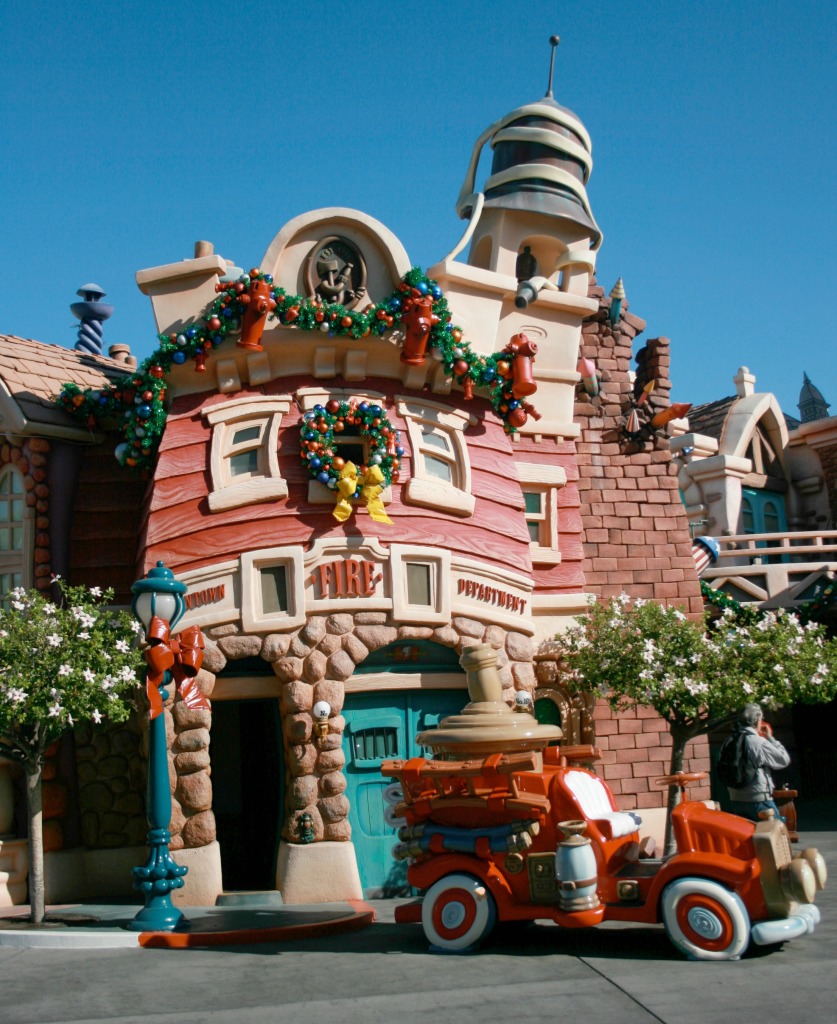 We ventured into Toontown this morning to ride Gadget's Go Coaster and I immediately noticed the decorations on the firehouse! As I looked around, I could see that there were beautiful garlands hanging on the boughs of the buildings and houses in Toontown!
I loved the patriotic decorations hanging on Toontown City Hall. I was lucky enough to catch Pluto peeking out of the door when I was standing there! He gave me a big hug and then stopped to take a selfie with me before continuing on his way!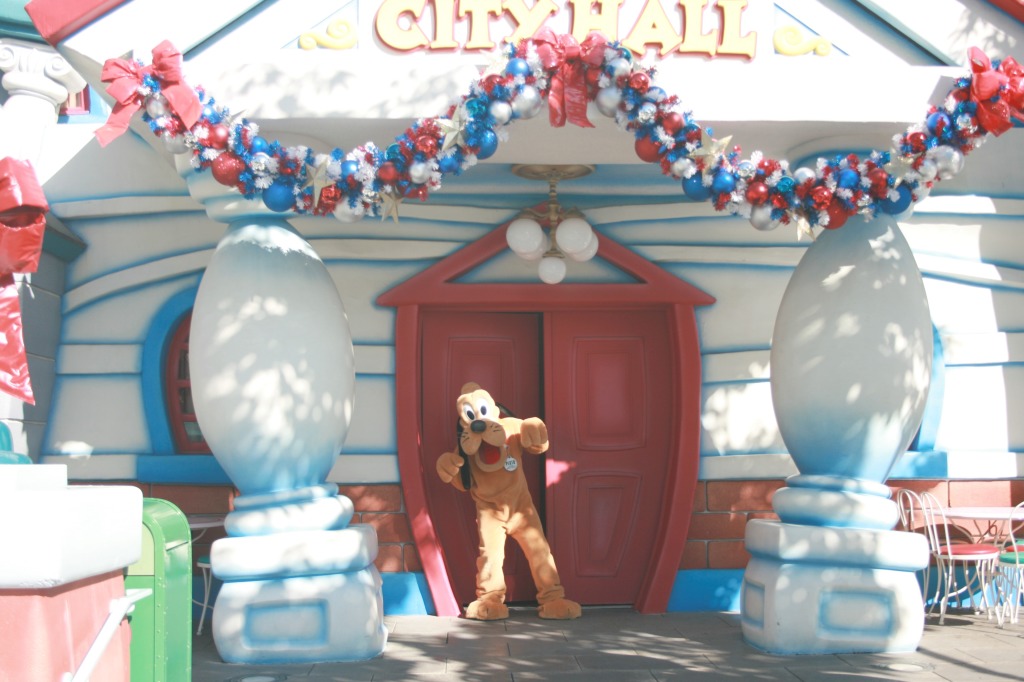 I think my most favorite parts in Toontown were the decorations on Mickey and Minnie's houses! They're so lucky that they each get their own Christmas tree in their front yard!
Mickey's house is all ready for the holidays!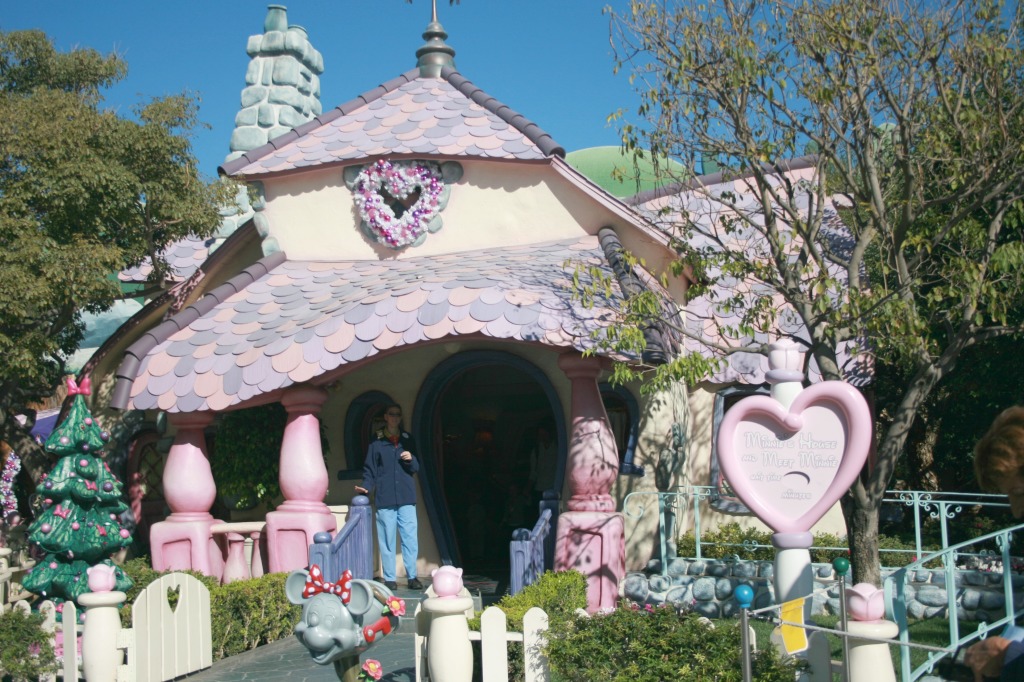 How adorable is Minnie's house? The CM told us that Minnie was up late last night working on that heart-shaped wreath!
Disneyland Resort is most definitely "My Happy Place" but with Christmas decorations slowly appearing all around the parks, it Just Got Happier! I can't wait to go back soon and see it when everything is decorated for Christmas!
Do YOU have a favorite part about Christmas time at Disneyland Resort?