This is not a sponsored post. All opinions are my own. 
Calling all LEGO fans and moms looking for a cute costume idea that's easy to make! Last year, we put together these LEGO Brick costumes on very short notice, to wear to LEGOLAND California's Brick or Treat night.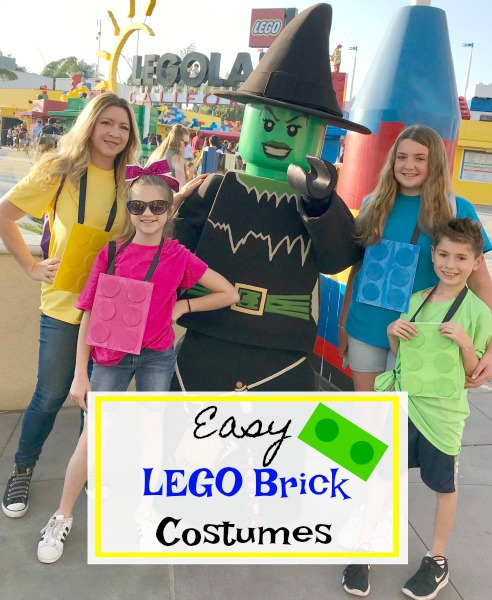 Since it's an event in the park and the kids still want to go on rides and wear a costume, I found these very easy to wear and also to take off and put on quickly for rides, but still look cute. We got a ton of compliments and it was fun for our whole family to have matching costumes.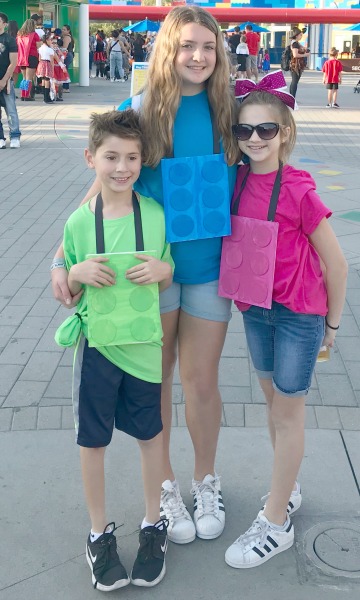 To make these LEGO Brick costumes you'll need:
A thin wood rectangle (1 for each costume)
6 thin wood circles (for each costume)
spongy paintbrushes
acrylic paint
craft wood glue
mini glue gun with glue sticks
1/2″-1″ wide ribbon
a coordinating color of t-shirt to match your "brick"
newspaper or paper, for painting on
scissors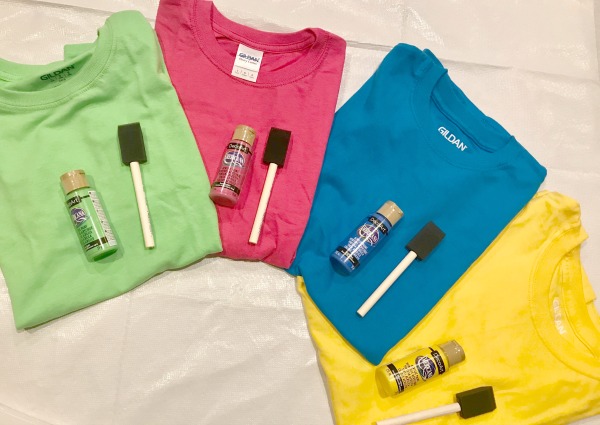 Directions for the costume:
Use a generous amount of acrylic paint to both the canvas and the 6 wooden circles. (Make sure your painting surface is covered.) Allow to dry overnight.
Lay circles onto painted canvas to see where you want to glue them. Use your favorite craft wood glue to fasten them to the painted canvas. Allow them to dry.
After the LEGO Brick is completely dry, get ribbon and measure how long you want it to hang then cut the ribbon accordingly. Use the glue gun to fasten the ribbon to the back of the LEGO brick and it's ready to wear!
With these costumes, it's easy to grab any kind of pants, shorts, skirt, jewelry, sunglasses, hair bow in the same hue as your "brick" to accessorize your costume. I'm thinking of making a GLITTERY PINK LEGO BRICK this year to wear for Halloween! What do you think?