Disclosure: I was provided with products by Oriental Trading Company, in order to conduct this review.  No other type of compensation was received. All opinions are 100% my own. 
In our family, we love to throw parties for every occasion. Parties for holidays, birthday parties, parties for award shows, even season premiere nights of our favorite TV shows! We'll throw a party for any occasion! We also love to have fun with photo booth, which is a highlight at our parties. It's really pretty simple to create your own photo booth corner to capture some unique photo memories. We had fun creating a photo booth for a "Surf's Up" party we recently threw, using items we found on the Oriental Trading Company site. I'm going to show you how easy it is to make your own photo booth.
Choose a great spot to set up your photo booth
When you look for a spot to set up your photo booth area, remember to always pick somewhere with plenty of room for guests to be silly when they're posing for pictures. Also, choose a location with good lighting. We usually set up our photo booth area outside because, for me, the natural lighting is much easier to work with than inside the house and you don't usually need to worry about a flash.
Choose a photo booth background. Designate an area. 
It's really important that you choose a background for your photo booth area and designate an area at your party for your fun. We have used our wooden fence as a background for ours before. If you want a patterned background it's easy to create by purchasing 1-2 yards of fabric and stapling it around a giant piece of cardboard or wood for guests to pose in front of. For this particular occasion, we ordered a stand-up surfboard from Oriental Trading Company that matched our theme. For some of the photos we stood it in front of a textured wall outside in our driveway. For other photos, I used a hot pink shower curtain that was hanging on a garment rack. Whatever background you choose, just make sure it's a little taller than your tallest guest.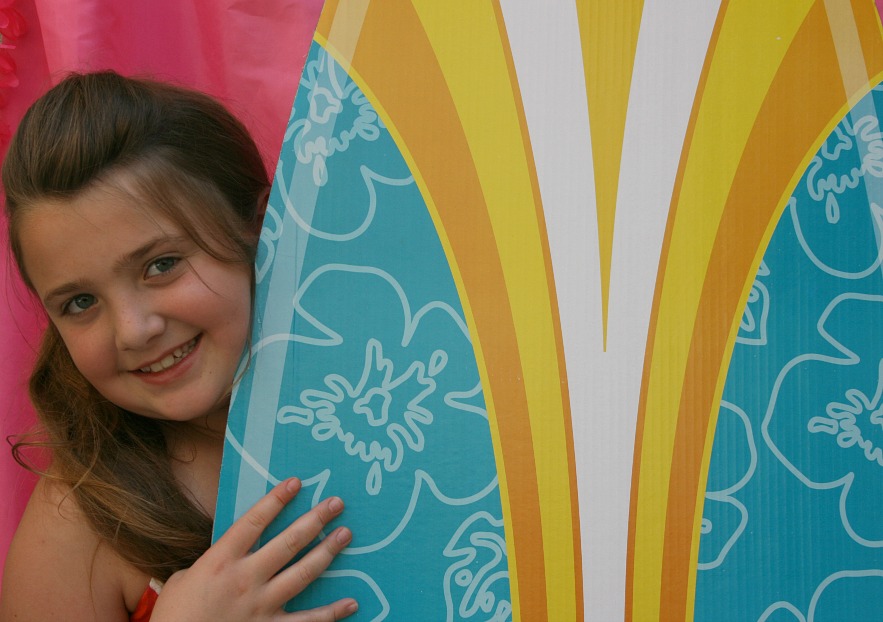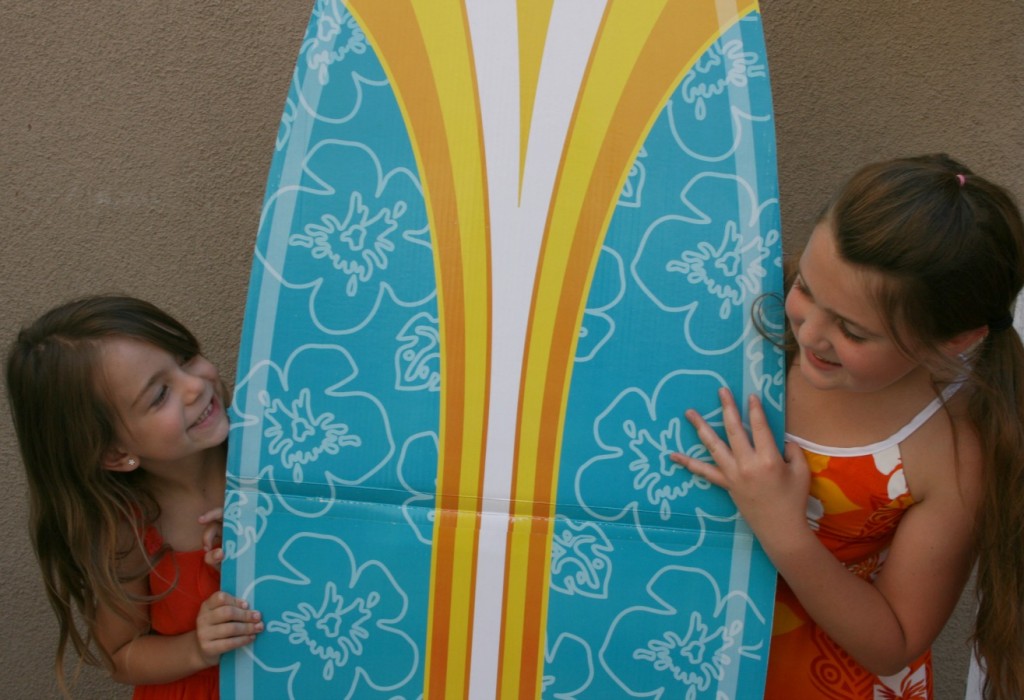 Designate a photographer
It's much easier to designate someone as the official photo booth photographer for your party. It's also better if YOU, the hostess, are not that person. I love that my BFFs step up to help me with this every time we have a party. They know how important photos are to me and they also know that I'm always so busy running around.  Taking over this duty for me is something HUGE and I'm always appreciative of them. By the way, you'll also have guests taking selfies in your photo booth with their own phones.
Have Photo Booth Props for guests 
Having fun photo booth props is a NECESSITY for your photo booth! It's actually THE most important part. You can sometimes find things around your house to use like hats, parts of old Halloween costumes, feather boas, glasses, etc., but there are also other important props that you should always have available. I found awesome photo props on sticks on the Oriental Trading Company site. I chose some lips, glasses and mustaches. Mustaches look great on everyone and they seem to be a popular choice with everyone! I like to stick all of the props into a mason jar so guests can just grab one or two that they like. In addition to photo props on sticks, I also found these oversized luau picture frame cutouts on their site. So cute!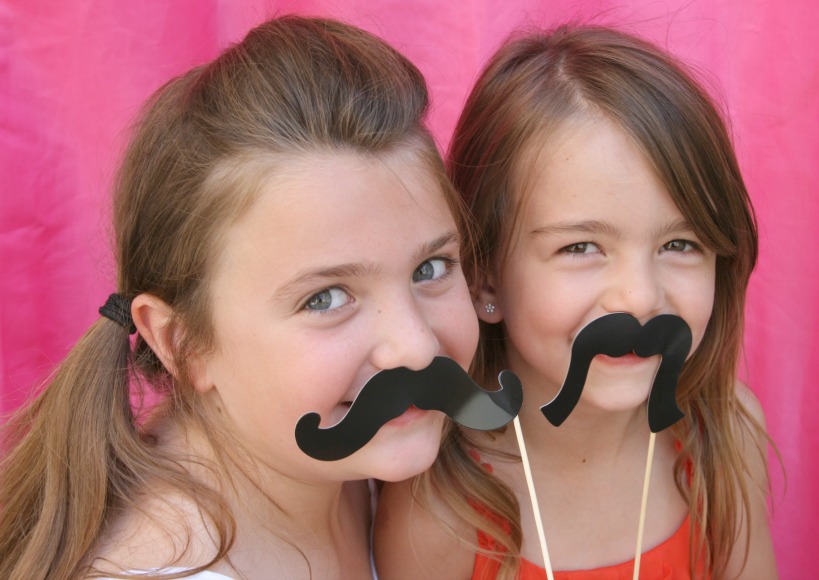 Now that our party is over, we like to keep the jar of photo booth props on the counter so we can grab them whenever we need them to strike a pose and snap a pic! It's just what we do around here!
And seriously, how cute are my models in these pics?