I sometimes wish I was a kid again so that I could dress up in a costume any time I visited the Disney Parks. There are only a couple of occasions during the year when adults are permitted to dress up in a full costume to enter a Disney Park and Disney's 24-hour event was one of the most recent ones. It was extra fun to people watch at the "Rock Your Disney Side" event.  Let me  share a few of my favorites with you.
I know he's not a Disney character but I must start by saying that both Emi and I were pretty enamored to see this guy in the parks…..
Santa likes photography too!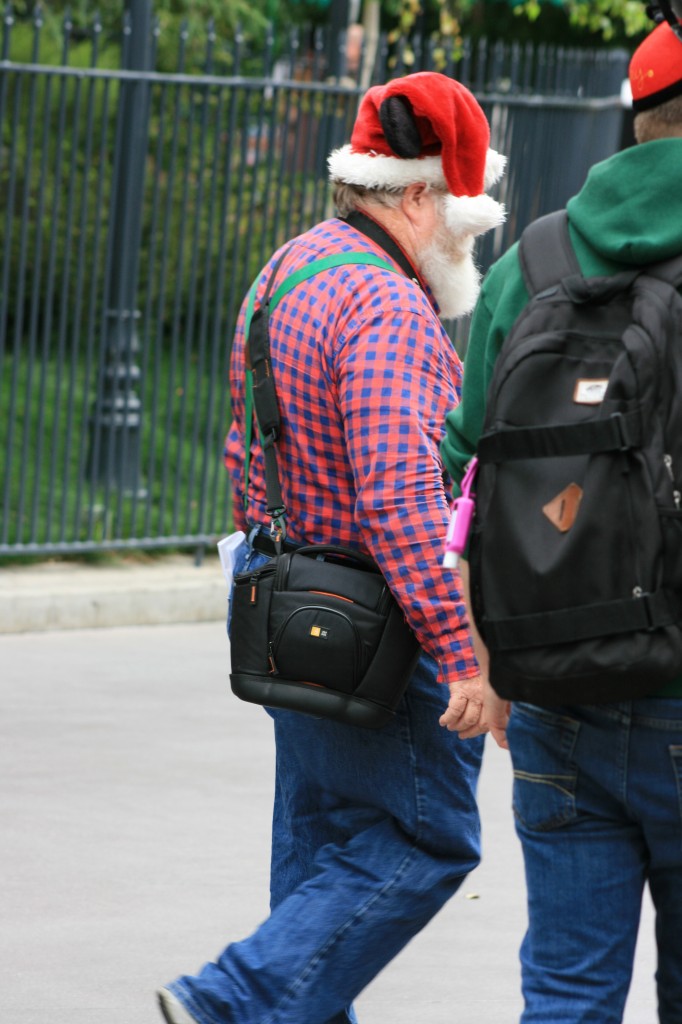 Other than his Christmas EARs, he wasn't dressed up in a costume. I KNEW Santa was real! AND he likes Disneyland!
Almost right away, we came across one of our favorite princesses. We didn't want to bother her because she looked to be deep in thought!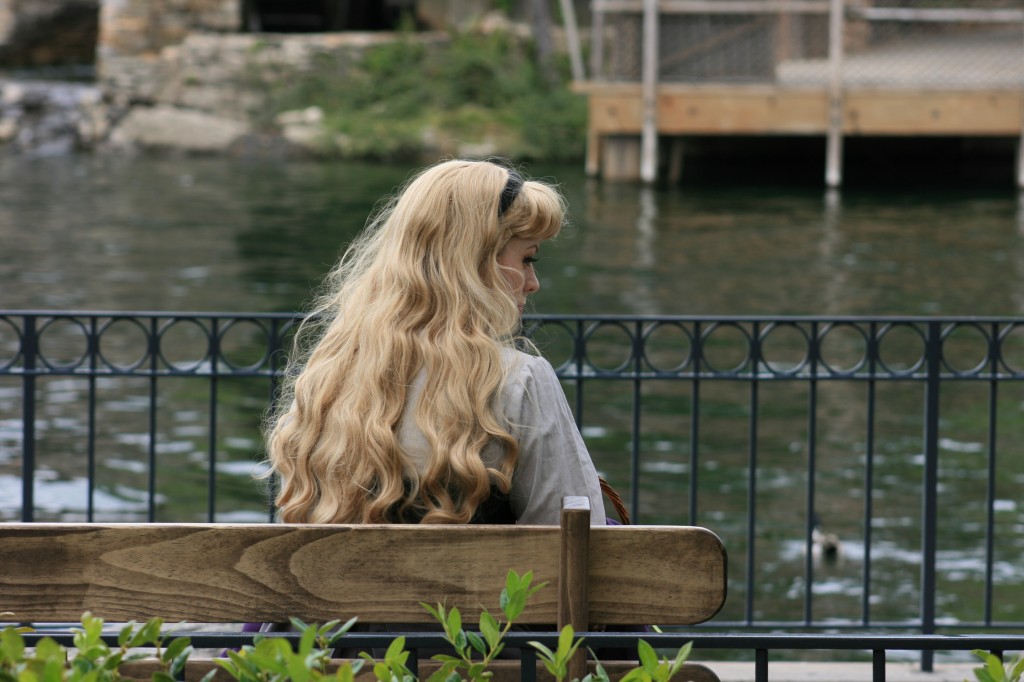 Aurora likes to feed the ducks! She was carrying her basket with some bread in it and sitting in front of the Rivers of America, most likely daydreaming about a certain prince! 
Funny how a couple of hours later, we ran into Aurora again…this time with friends!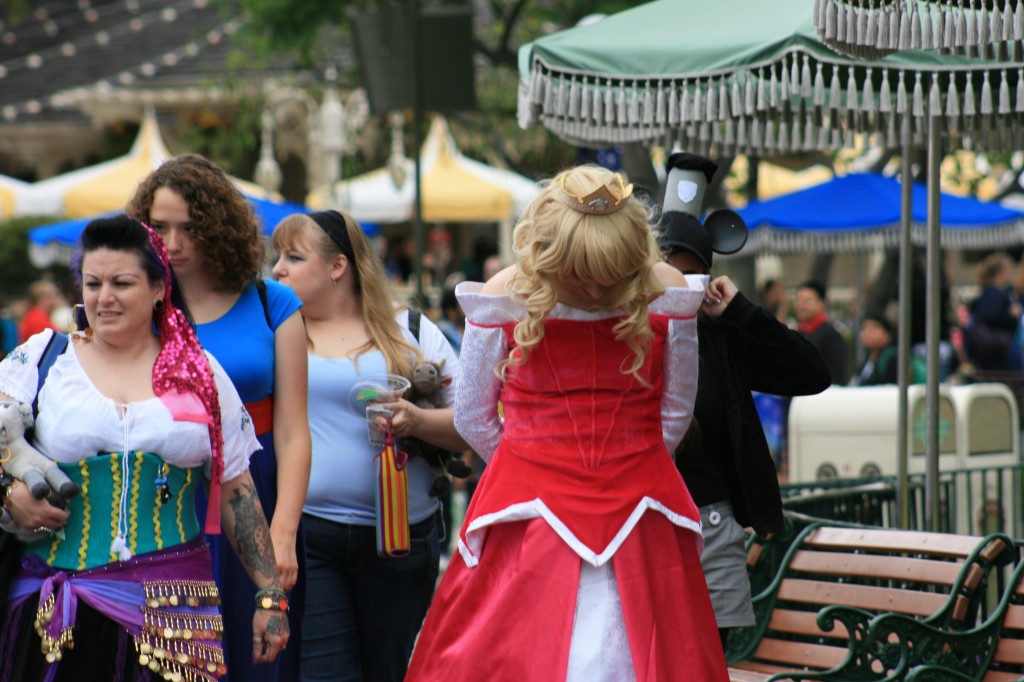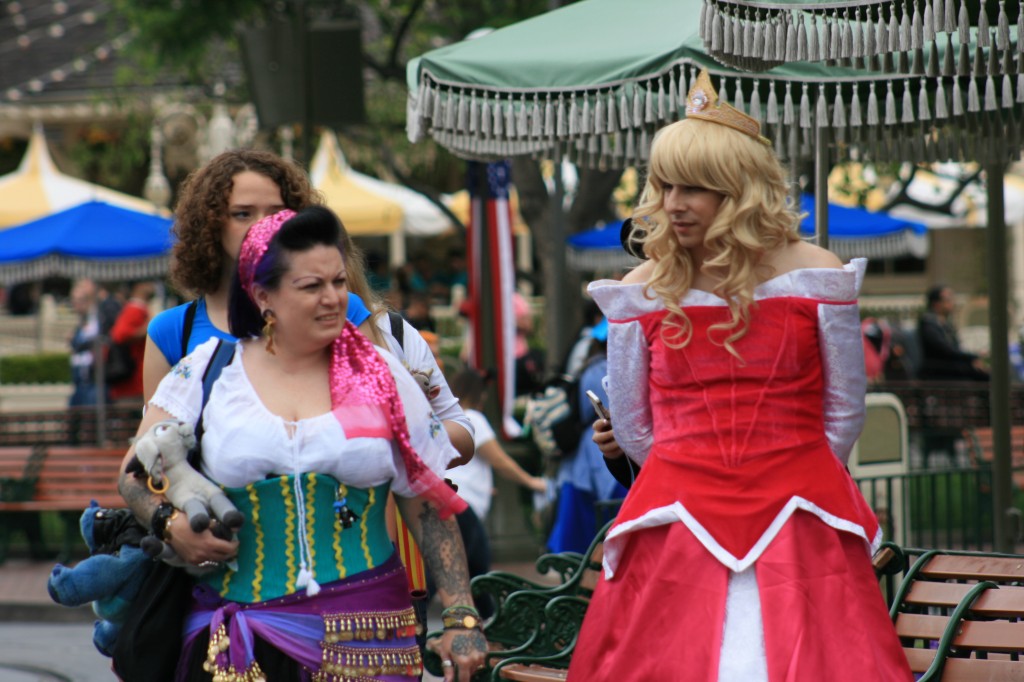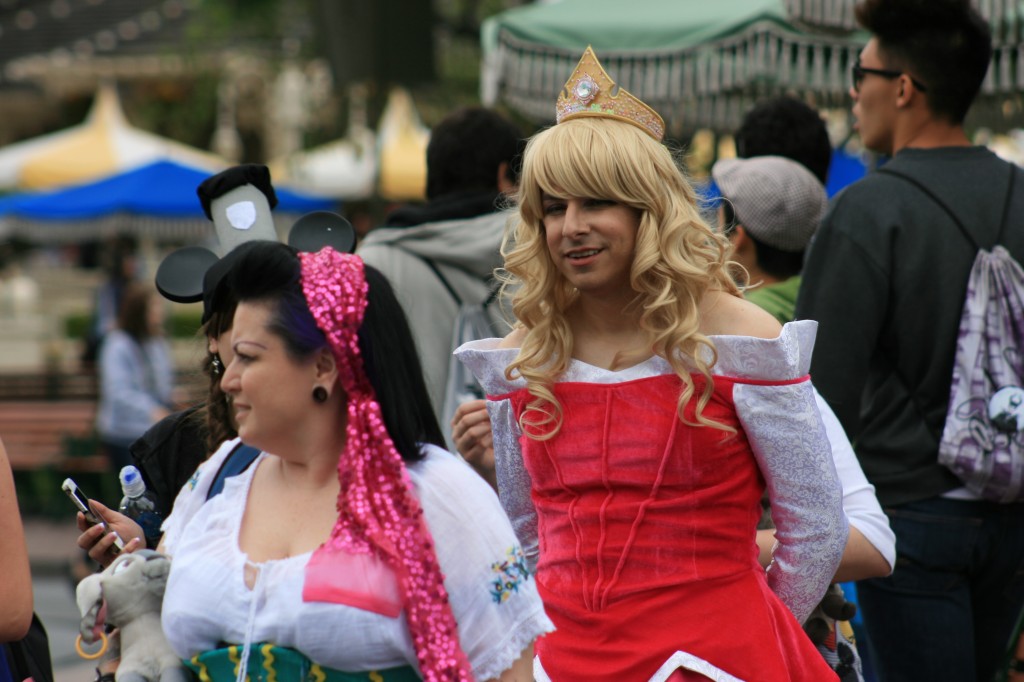 Spending some quality time in the parks with girlfriends is the best way to do it! Aurora was wearing what looked to be the prettiest gown from the closet! 
Next, we ran into a very familiar mermaid! It looks like she chose legs for the occasion in lieu of her usual tail!
I loved seeing Ariel and Eric in their more casual outfits! I wonder if he was texting Ariel's dad to ask permission to hang out with her in the parks? 
There's nothing that makes my heart more happy than seeing these two together!
They were WAY cute together! AND her name really IS Jessie!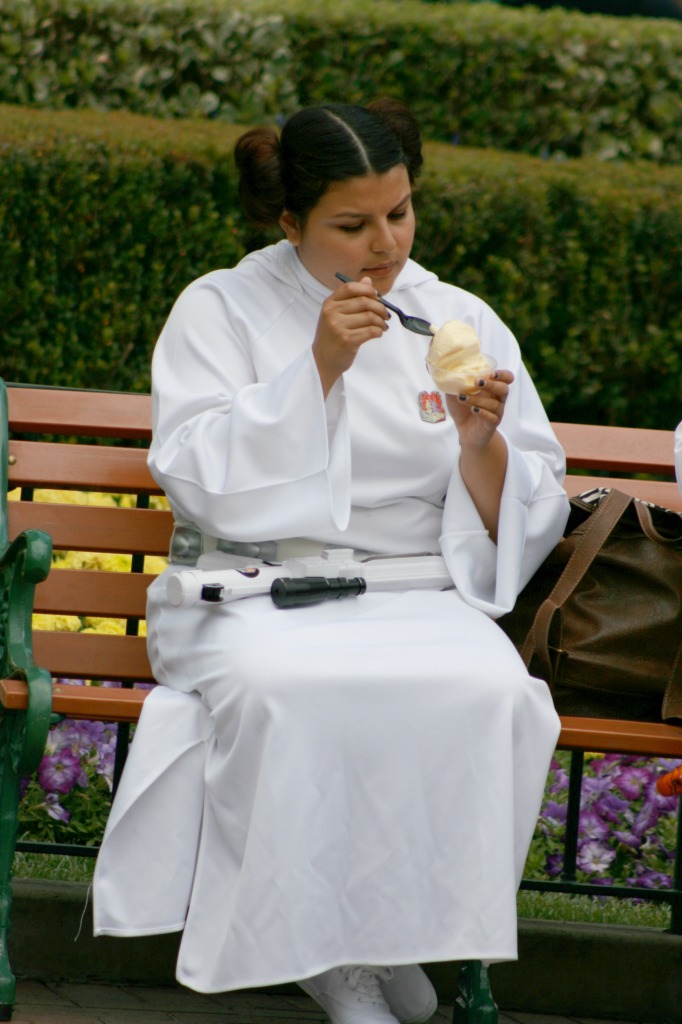 It looks like Princess Leia enjoys a Dole Whip as much as the rest of us do!  Nice mani!
It was funny to see Alice and The Queen at this spot. I guess that must be their favorite bathroom too!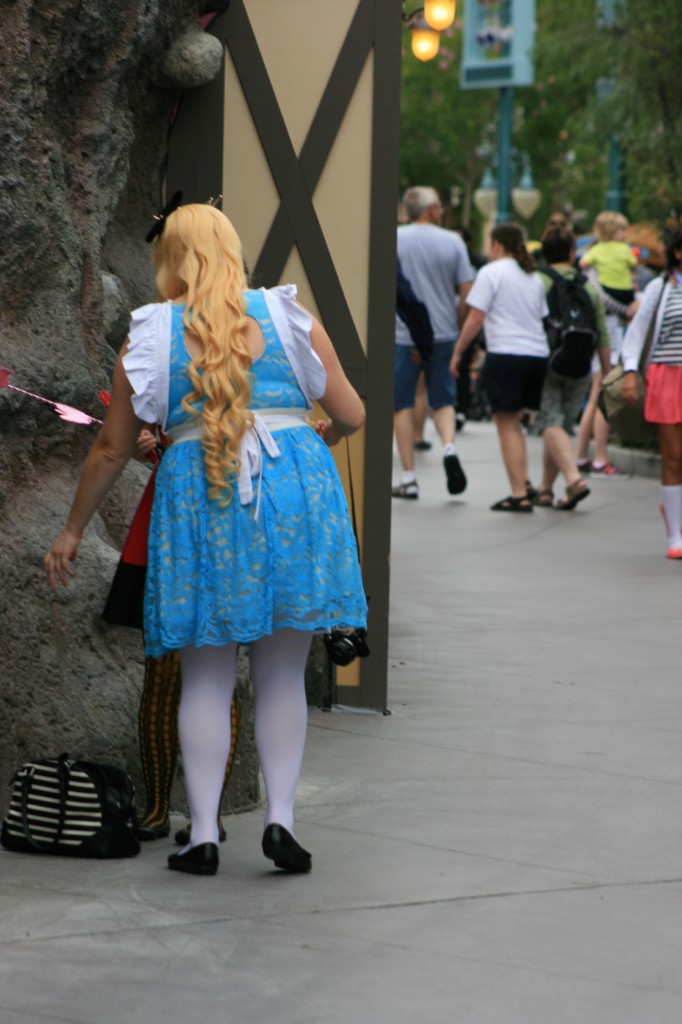 I was fangirling on Alice's handbag! She never carries it in her movie!  And this lace version of her dress? Love! The girl's got a great sense of fashion!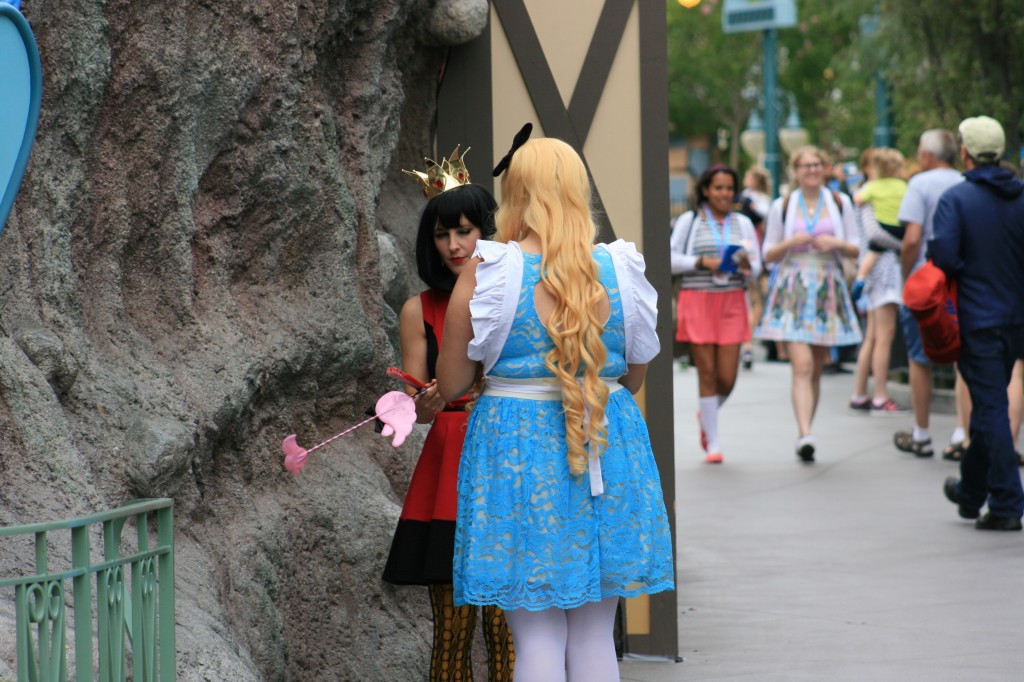 WHO knew these two were actually friendly in real life?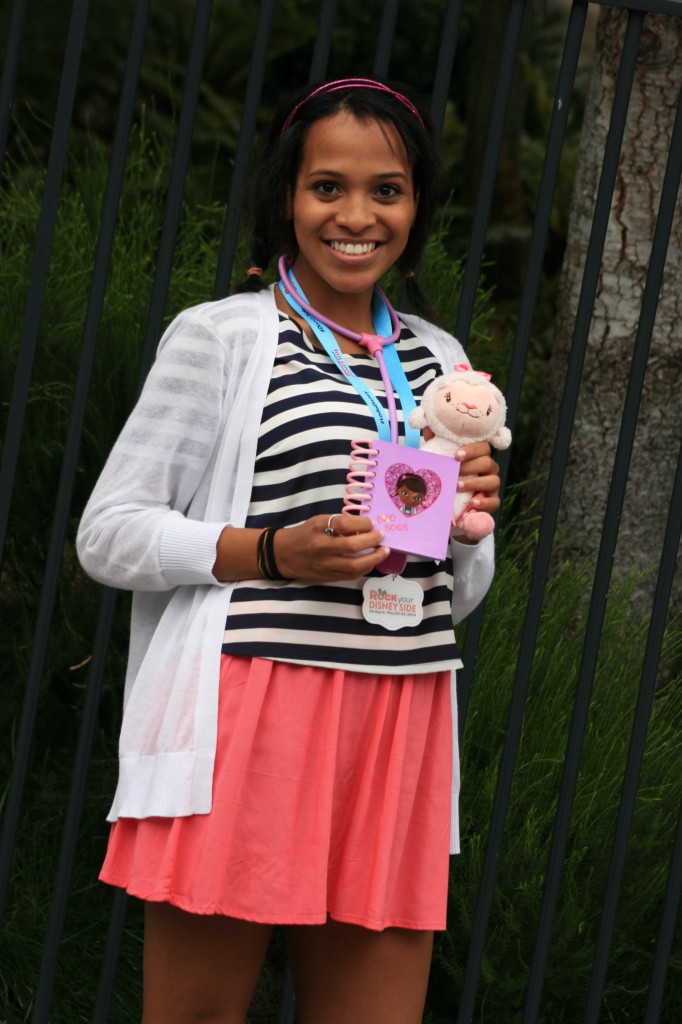 Doc McStuffins is even cuter in person than on Disney Junior! I loved her Big Book of Boo Boos and Lambie! She diagnosed me with "Disneylanditis"! I don't think that's a bad thing though!
I always wondered how Maleficent looked so great and now I know! She works out whenever she's in the parks! 
Witnessing an engagement in front of the castle is ALWAYS special! This one landed on Belle's birthday! (I totally teared up)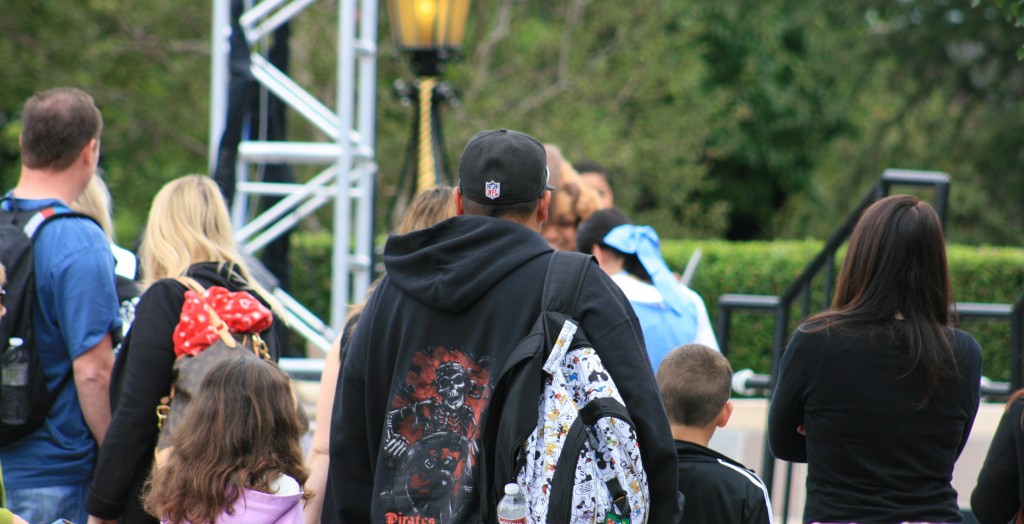 I was so happy that Belle and Beast let us all witness their special engagement in front of the castle!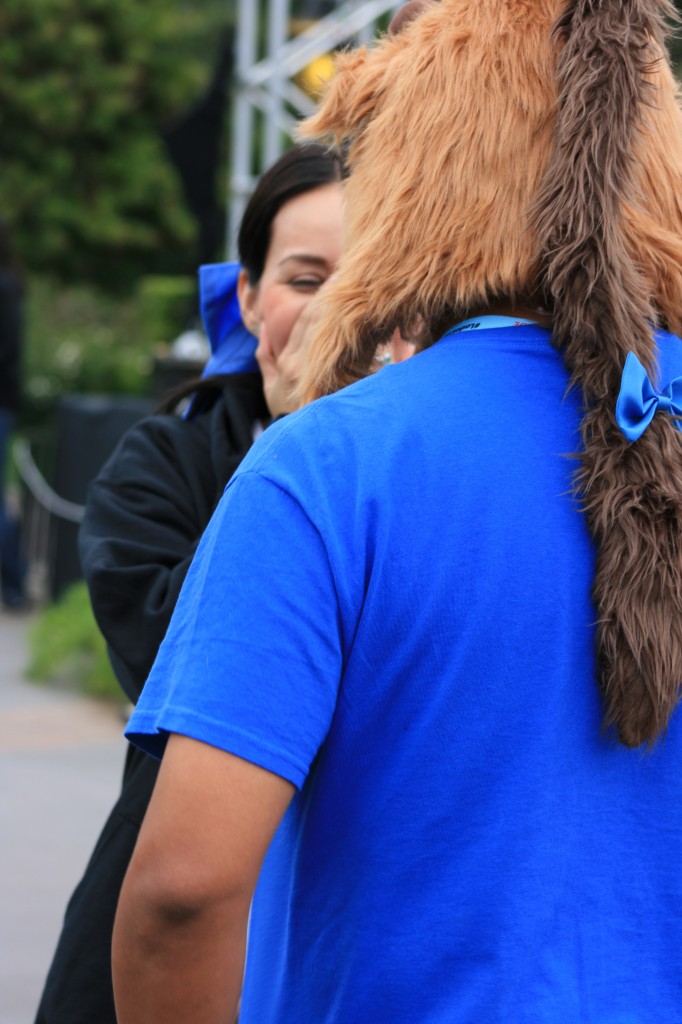 Oh Belle, we're all so excited for you, too!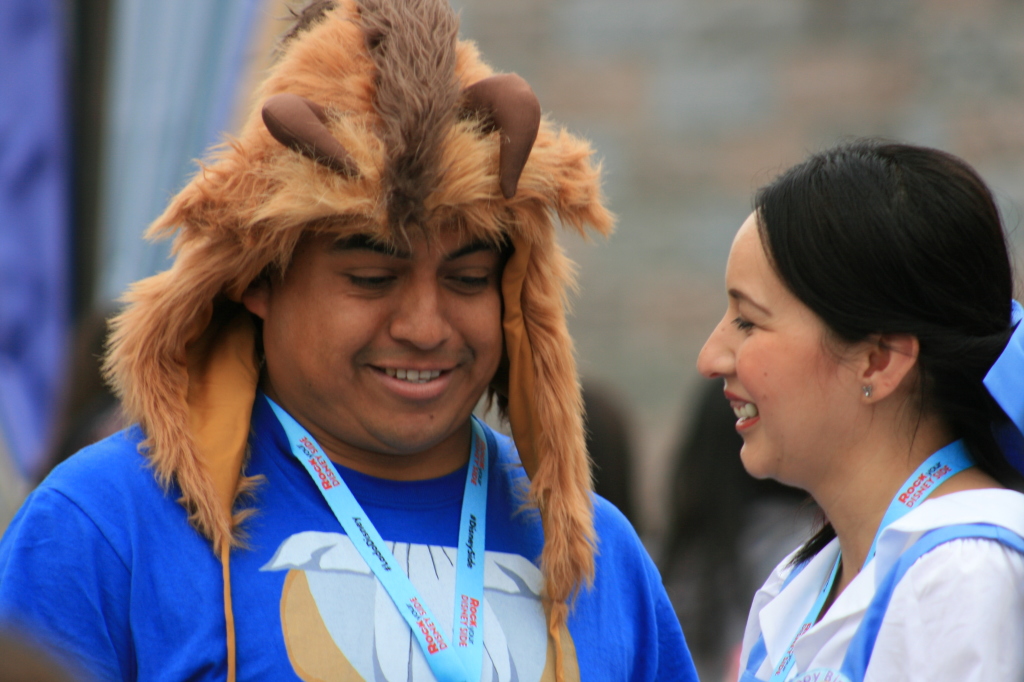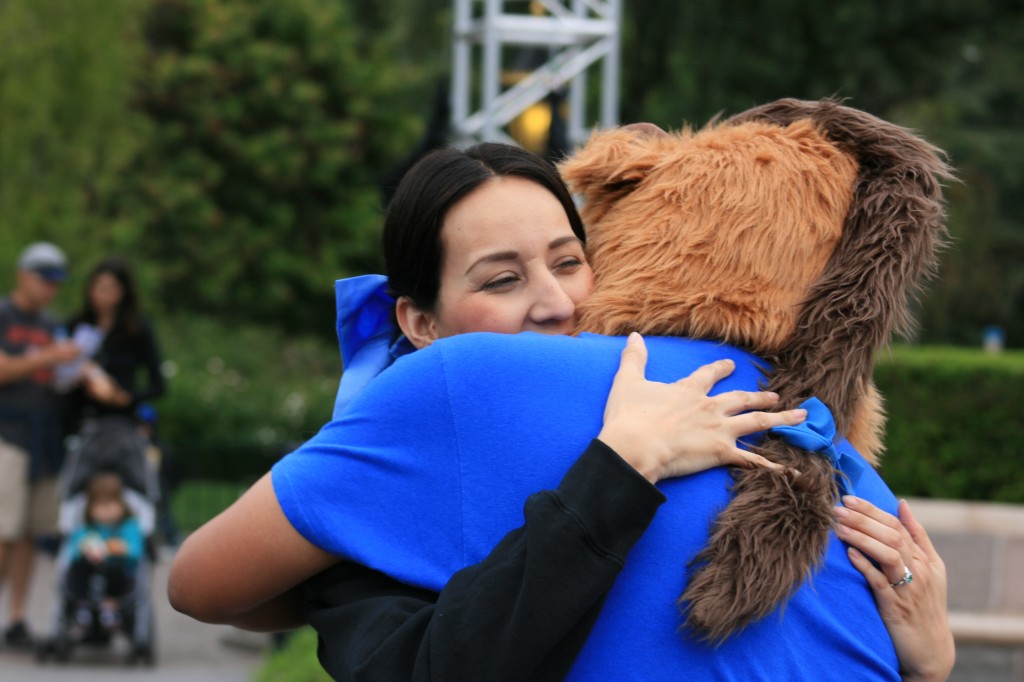 Disney Magic happened that day for sure! 
I'm not sure where the Seven Dwarfs were but Snow was really wrapped up in her cell phone convo!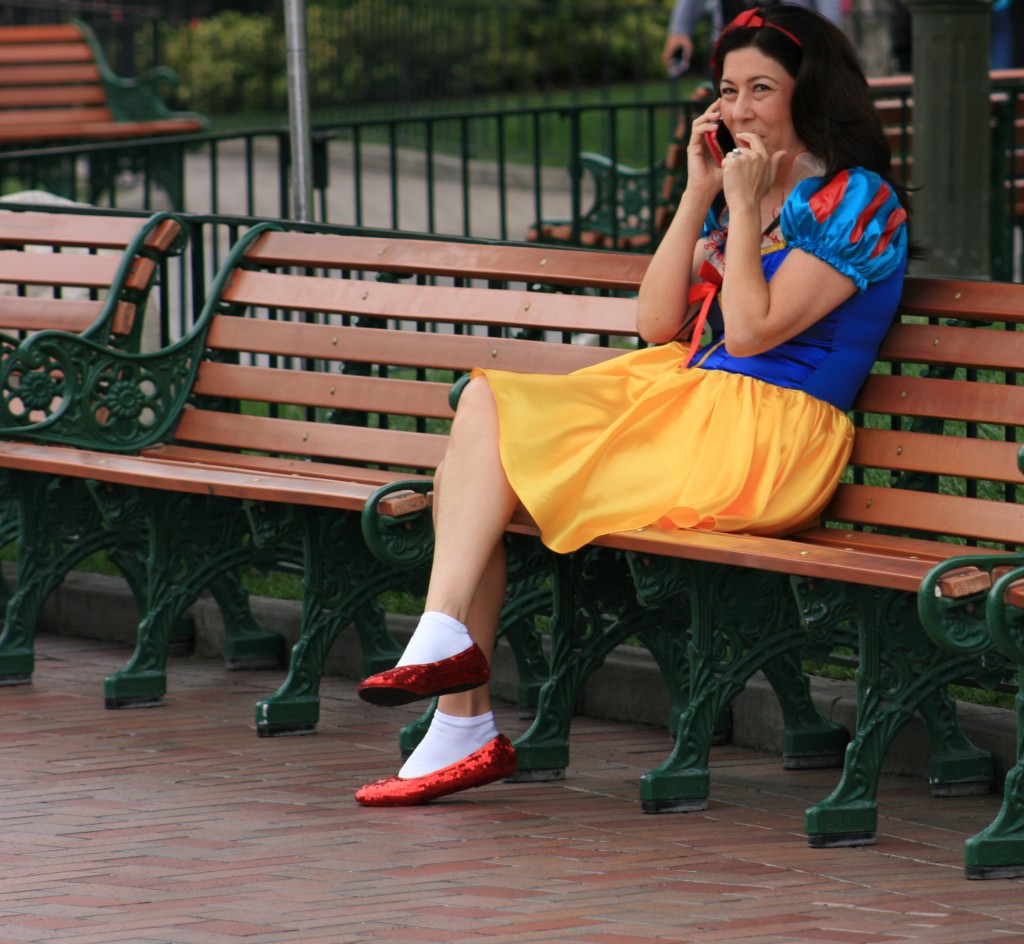 I think she loves her cell phone as much as I do! (except I'm really more of a texter)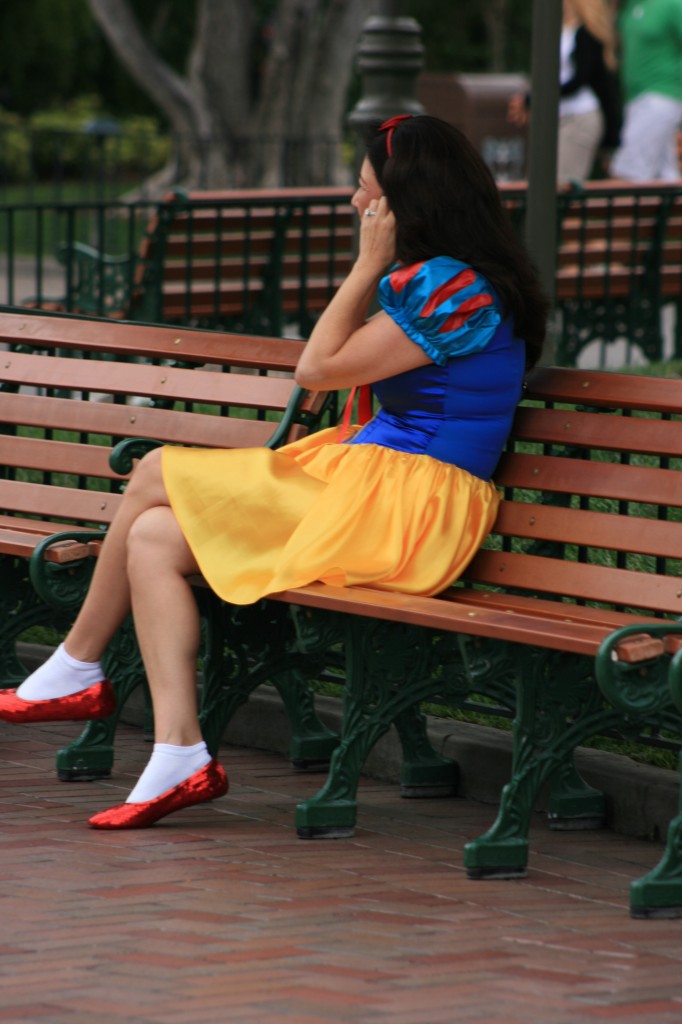 Seriously, it looks like whatever the gossip, it's pretty good! Hey Snow, I want your shoes! 
I saved my most favorite pics for last. These two ladies were both so beautiful and I adored their costumes and hair! They honestly looked like they were having the best time ever! Emi asked me if they were going to get in trouble for riding the Tea Cups? She thought they were the official in-park characters!
So beautiful!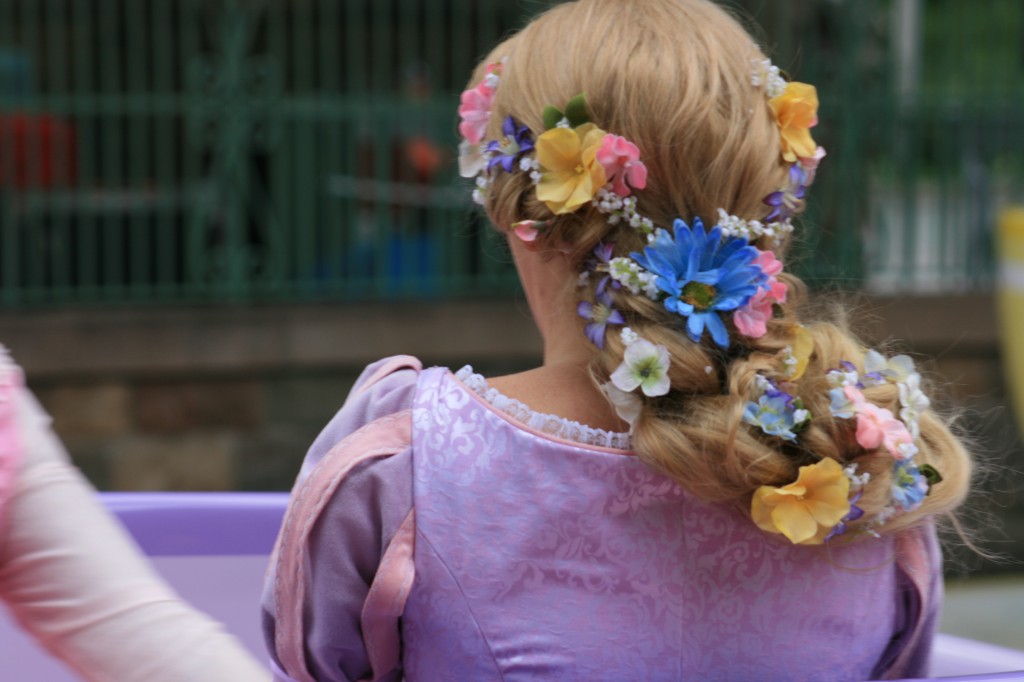 Rapunzel's hair! I want it! 
Now these are my kind of girls! Selfie in a teacup?!!! 
I had the best time writing this post. I love all of the creativity that these guests put into their costumes and outfits and I love how they're wearing their costumes with such confidence. Most of all I love the fact that you're never too old to dress up and have fun at Disneyland!
Have YOU ever dressed up as your favorite Disney character? If so, which one?