This is not a sponsored post. All opinions are my own.
Every time our family travels to Walt Disney World Resort, I'm always excited for our new adventures. There is so much to see and do and Disney Magic seems to be a part of each Disney vacation we go on.
On a recent visit to Walt Disney World, we stayed at Disney's All-Star Movies Resort. It was our first time staying there so I had no idea they had a SECRET MENU and I was SO excited to learn about it! The All-Star Movies is one of the 5 "Value" Resorts at Walt Disney World so the food options are set up "quick service" style in their "World Premiere Food Court". Guests can choose from 5 different food stations, each named after a famous theater: The Lyric, Majestic and Roxy all serve full meals, The Grand serves snacks and Rialto serves fabulous desserts!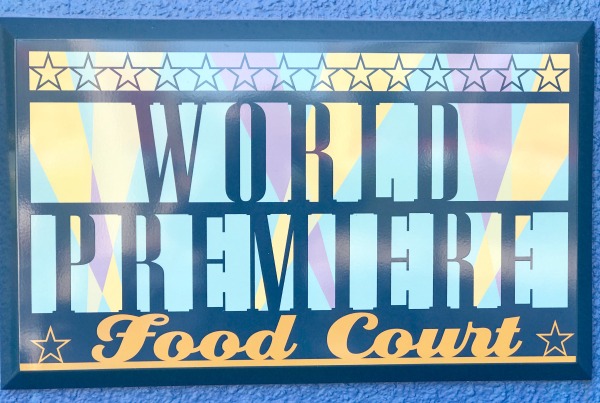 We arrived late on the night we traveled to Florida and were famished when we stepped into the World Premiere Food Court. One of the Cast Members working that night, Josh,  mentioned a "Secret Menu" and asked if we'd be interested in learning more about it?
Um, YES! I felt so special as he brought out a metal briefcase, opened it and handed each of us a View-Master®. Not everyone will know what these retro toys are, including my own daughter, but we, adults, instantly knew what one was and became instantly giddy at this nod to my childhood!
The Secret Menu is actually listed inside of the View-Master, so you can't see it until you peek into it! So cool, right? Since it was so late at night when we learned about this, we didn't actually get a chance to try any of these items, but you can be sure we will on our next visit! I just love learning about things like this! Don't you?
Normally, I don't like to post spoilers but if you must know about the 3 items on the secret menu at All-Star Movies, they are:
Poutine with Gravy and Cheese Curds – This generous serving of french fries is topped with gravy and
Cinnamon Roll Bacon Cheeseburger – This one is literally a cheeseburger, topped with white cheddar cheese and candied bacon, and served sandwiched between 2 gooey cinnamon rolls. THIS is the one I'm going back for!
Bacon Mac n Cheese Hot Dog – This delicious hot dog is topped with Mac n Cheese AND bacon! Mmm!
If you're interested in checking out the Secret Menu at the World Premiere Food Court inside Disney's All-Star Movies Resort, just cruise up to a Cast Member and ask for it. I'm sure they'll guide you from there!
If you've already experienced this Secret Menu, share about it with me in the comments. I'd love to hear about your experience.