I was provided with tickets to attend Mickey's Not-So-Scary Party in order to write this post. All opinions are 100% my own. 
There's a first time for everything and this year was our family's first time attending Mickey's Not-So-Scary Halloween Party in Magic Kingdom Park! This specially ticketed event only comes around once a year, to celebrate the Halloween season and just like everything else associated with Disney Parks, it's quite a magical experience!
To be honest, I think I spent half the party looking around at everything in awe,  As the park is transformed for the occasion, frightfully fun décor, grinning ghosts, costumed characters, and extra entertainment pop up all around. There's just so much to see and do at Mickey's Not-So-Scary Party and it can be overwhelming, in a good way, of course.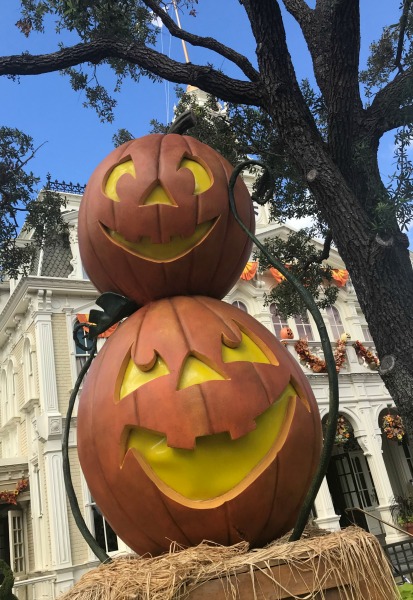 I put together a guide of tips to "know before you go" as a way to help future Mickey party-goers get the most out of their experience. Here's my best advice for what you should see and do when you attend.
Purchase your party tickets right away – Dates for Mickey's Not-So-Scary Halloween Party are announced during the summertime on Walt Disney World Resort's site and the Disney Parks Blog and usually go on sale soon afterwards. I highly recommend getting your tickets as early as possible because this event is so popular that certain dates tend to sell out right away. There's nothing worse than being "too late".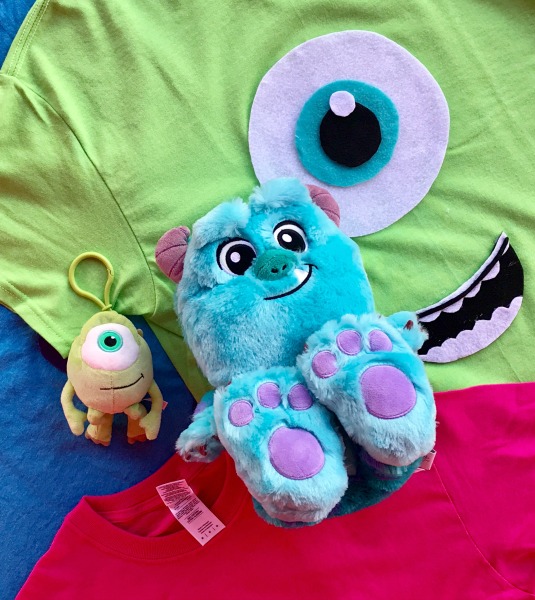 DO Wear a Costume – There isn't even a question. DO wear a costume. It doesn't matter if you're a kid or an adult. A majority of guests at the party are dressed up and if you don't wear a costume, you'll most likely feel a bit left out. I saw so many fun costumes. My favorites were groups of people with coordinating group Disney costumes. We put together simple DIY costumes from Monsters, Inc. because we were traveling and needed to pack our suitcases wisely, but I already know that next year, I'm going to get a little more nuts with our costumes. Actually, I can guarantee it!
Look up the party schedule online beforehand – It's a good idea to look up the schedule for the party night you're attending beforehand on the Walt Disney World site to get an idea of the schedule of special entertainment such as the parade and fireworks.
You'll receive a party guide for the evening as you enter at the Main Gate which is helpful to guide you to the treat stations and has other useful information. I just recommend planning a little bit beforehand so you don't run out of time because there's a lot to see.
Get there during daylight – Guests are able to enter Mickey's Not-So-Scary Halloween Party up to 3 hours prior to the event's official start time of 7p.m. I highly recommend getting there while there's still daylight, mainly for the photo opportunities. Luckily, the Disney PhotoPass photographers are very experienced and take great pictures even when it's dark outside. Grab as many photos as you can though, while it's still light outside. Also, getting to the party early will allow you to maximize your time on the attractions and explore all of the other things.
Speaking of photo opportunities, during Mickey's Not-So-Scary Party, there are party-exclusive Magic Shots throughout the park that you should definitely seek out. I loved this one with the Headless Horseman! .
Get your trick or treat on – Guests can pick up a trick-or-treat bag at any of of the treat stations throughout the park. Locate the treat stops by looking for the super tall, lighted up stations. Expect to leave the party with a ton of candy. Tip: Bring an bag or backpack to the party so you can dump out the trick-or-treat bags as they fill up. 
Eat ALL the Halloween treats – It's always fun to find the exclusive treats and food offerings during the party, only offered this time of year. If you keep an eye on The Disney Parks Blog before your party date, they usually share about these treats so you'll know what to look for. Check out this fun post on the Disney Parks Blog featuring Top Halloween Treats at Magic Kingdom Park. (Tip: Seek out the collectible popcorn bucket and get one!)
Seek out the characters and take photos – During Mickey's Not-So-Scary Halloween Party, there are a plethora of photo opportunities with more Disney characters and Disney Villains than you can imagine! Even more fun is that you'll find these characters dressed up in their own Halloween costumes.
The party is your chance to grab photos with the characters without waiting in lines that are very long. PhotoPass photos are available to download and share almost instantly through the My Disney Experience mobile app when you add Memory Maker to your vacation package and/or party ticket. (Read more info about Memory Maker here.) 
Take in a show – One of the exclusive offerings during Mickey's Not-So-Scary Halloween Party is the Hocus Pocus Villain Spelltacular show. You'll be dazzled by this stage performance as the 3 sisters from Disney's "Hocus Pocus"use their magic to throw the best, evil Halloween party this side of the graveyard.
Don't miss the Mickey's "Boo-to-You" Halloween Parade (& Beware of the Headless Horseman) – There are 2 performances of this special Halloween-themed parade, each night of a party. See Disney characters as well as the stars of the Haunted Mansion. Each parade starts with a spooktacular ride by The Headless Horseman so beware!Happy HalloWishes Fireworks are a must! – There are so many great spots in Magic Kingdom Park where guests can go to watch the Happy HalloWishes fireworks.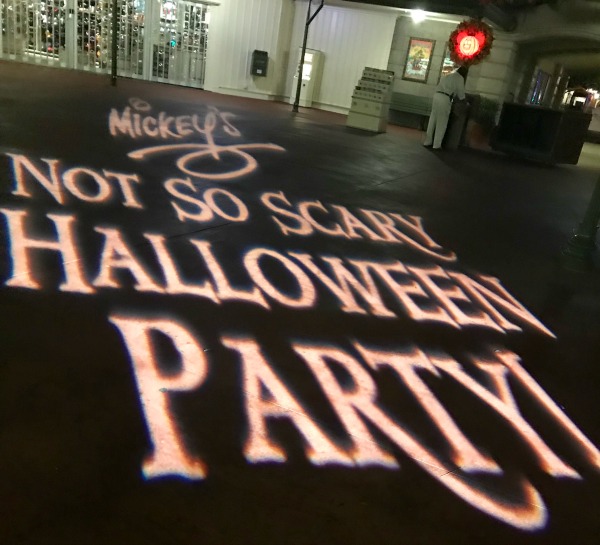 Check out the special souvenirs and merchandise – Special souvenirs and exclusive merchandise are also available during the party and you'll want to save some time to check out the shops along Main Street, U.S.A.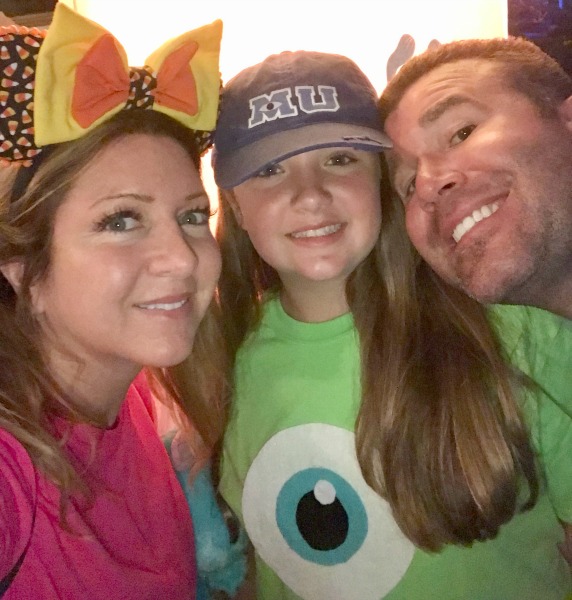 We had so much fun at Mickey's Not-So-Scary Halloween Party this year. It was such an enchanting experience. I wish we could go back for a second night this year. There's always next year, right?
Have you been before? Share your favorite memory with me in the comments. If you've never been, perhaps you should look into making a special trip next Halloween season!