When I heard Knott's announce  5/5/15 as the opening date for their newest ride, Voyage to the Iron Reef, I screamed in excitement! Literally! I knew it was something I wanted to share with everyone!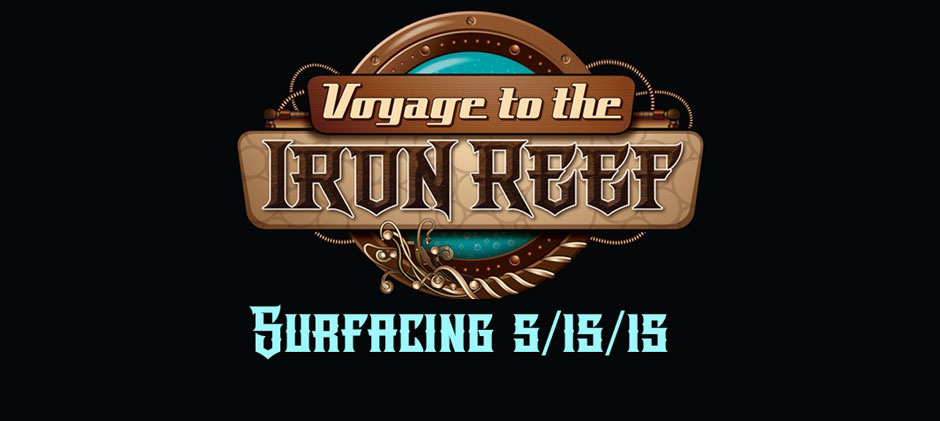 Voyage to the Iron Reef is a spectacular new 4-D interactive ride. Ever since construction crews finished expanding the Boardwalk pier in 2013, guests have happily enjoyed the many new attractions like Coast Rider and Surfside Gliders. But all that activity on the Boardwalk shores has reawakened a mystic lair in the depths below, filled with creatures who have risen up to wreak havoc on the classic So Cal theme park.
Get ready to grab a freeze ray and join the battle to save Knott's from the mysterious creatures that are emerging from the waters beneath the Boardwalk! Catch your first glimpse of the hundreds-strong aquatic army threatening Knott's in this exclusive teaser video.

The Kraken Queen and her aquatic army have surfaced to feed on the steel of any attraction within their grasps. Their unquenchable appetite for coaster metal has turned these creatures into swimming mechanical monsters unlike anything ever before seen on the ocean floor. Only you can save Knott's from the mysterious creatures that are emerging from the seas beneath the Boardwalk!
After seeing all of these sneak peek pictures and watching the video, I'm even more anxious for May 15th to get here.  For project updates and park information, visit knotts.com or download the Knott's Berry Farm app for your smart phone. Join the conversation about the new attraction using the hashtag #KnottsIronReef on the Knott's Facebook, Twitter and on Instagram!
*image credits: Knott's