They say that first impressions are everything and I completely agree with that statement. You never truly get a chance to re-do a first impression. This is especially true in businesses such as restaurants, stores, and hotels. When a guest walks into an establishment for some type of service,  they start to form an opinion about that place of business based on the way they were treated by the first person they encountered who was working there.
My family and I recently took our first trip to Walt Disney World Resort for the 2015 Disney Social Media Moms Celebration. We were so excited to be all booked at Disney's Yacht Club Resort during our trip! After taking the red-eye from Southern California to Orlando, Florida, we finally arrived at our destination around 6:30 a.m. on a very minimal amount of sleep. I may, or may not, have entered the lobby of Disney's Yacht Club while sleep walking. As I entered the check-in line, I was immediately greeted at the front desk by one of the sweetest cast members in the place! Talk about making a lasting first impression! Even as I sit here writing this post, I miss that sweet lady.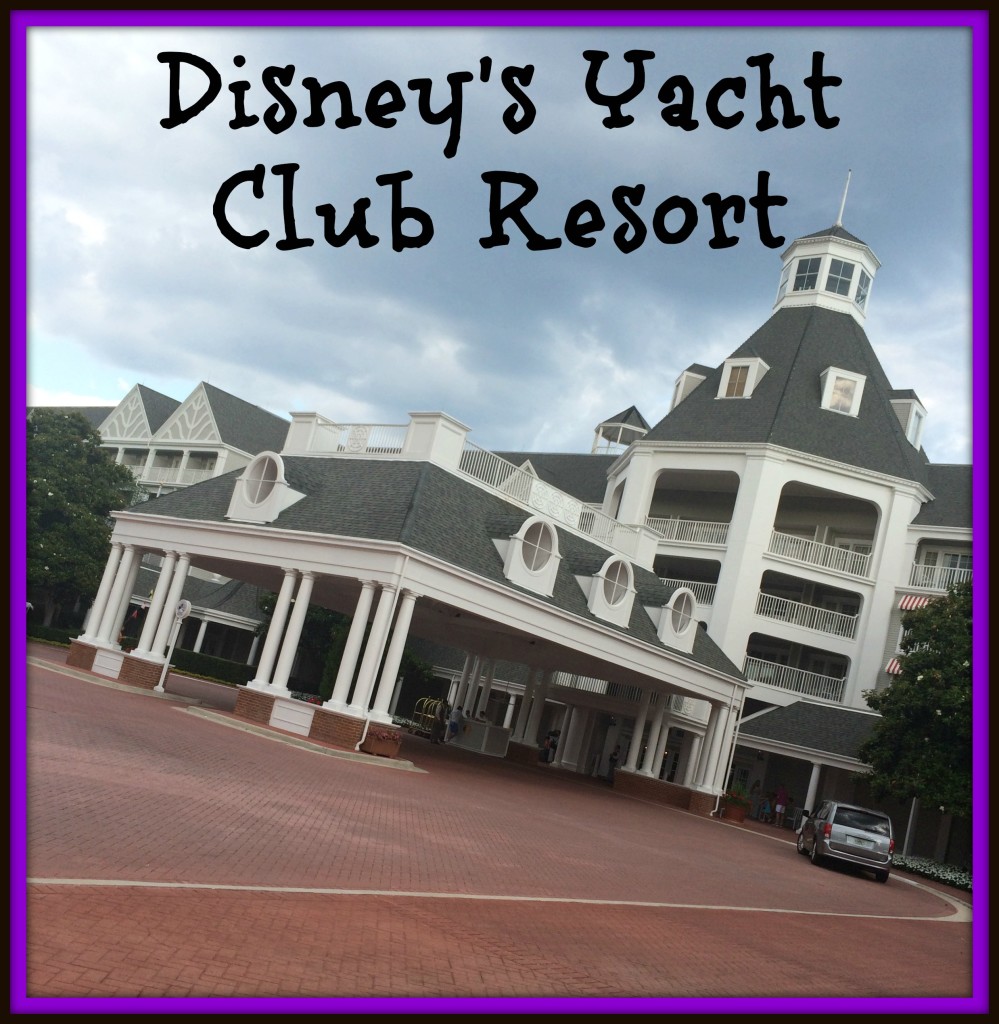 Her name was Ronna and she was just beginning her shift that day. As I glanced over the counter, into her work area, I noticed she had a few personal items, such as pens and a paper pad, that were purple! I love purple! I didn't even need to ask if purple was her favorite color because it was so obvious.
My asking her immediately sparked such a pleasant conversation between us, as she proceeded to check me (and my family that was sleeping on a couch in the hotel lobby at that moment) into our room. I also noticed that Ronna was from Chicago, specifically from the same area that I have family. Again, we hit it off talking about Chicago.
I appreciated how much time Ronna took to thoroughly explain everything I needed to know about the hotel to me. There was a lot to take in and get to know about this giant resort hotel, as well as the parks. I could see why Disney had hired Ronna to work for them…because she's a magical person who makes magic for guests….which is exactly what a cast member is supposed to do!
For the duration of our stay, I kept checking the front desk, each time we'd walk by, to see if Ronna was working. I finally learned that she also works next door at the front desk at Disney's Beach Club  Resort (it's an adjacent property to the Yacht Club). On our last day, just before leaving on The Magical Express for the airport, we finally found her working again. I re-introduced myself (but of course she remembered me) and told her that I wanted to thank her again for being so kind. I think she was a little surprised that I came back to tell her that.
Then I asked if we could take a picture together and if I could also photograph her alone. I think she almost cried happy tears from my request, which made me also get happy tears in my eyes! As you can see from the pictures, Ronna is absolutely adorable and I hope we get to go back there someday soon and visit her when we do! She was our first impression of the Walt Disney World Resort and I'd have to say that she made a magical one.
Have YOU had any magical experiences with Disney Cast Members before? If so, where were you and how did they make an impression on you?