This post was sponsored by ALDI as part of Influencer Activation for Influence Central. All opinions are 100% my own.
Let's talk about grocery shopping. As a mom, I am always seeking out places to shop where I can get the best prices on high-quality foods, like natural, top choice meats and dairy, fresh produce (bonus points if it's organic), and even non-GMO products!
I try to be creative with ways to save money on our weekly grocery bill. I watch the weekly ads, cut coupons whenever possible, and even get a rewards card at certain stores.
Last week, I experienced a whole new way to save on groceries. I was invited to try out grocery shopping at new ALDI. I found one in my area and I LOVED it and am super excited to share about it with you! 
If you haven't heard of ALDI yet, it's an amazing store offering quality groceries at great prices. You'll soon be seeing even more ALDI locations pop up in Southern California, too!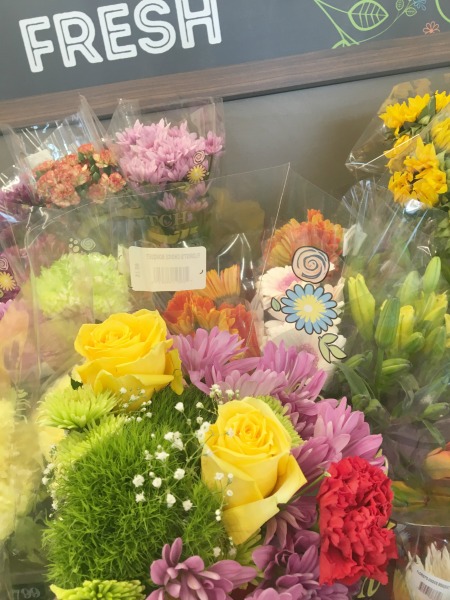 I'm at the point in my life where I don't place as much importance on fancy marketing as I do affordability. As I mentioned before, ALDI offers groceries at amazingly low prices to customers. Ninety percent of the groceries ALDI sells are under its own ALDI-exclusive brands, which are regularly tested to make sure they taste just as good, if not better, than the national brand. ALDI-exclusive brands include:
SimplyNature® – line which includes USDA Certified organic and Non-GMO verified item 
liveGfree® – exclusive gluten-free products 
NeverAny! – products that are free from added antibiotics, hormones and animal by-products. 
Take a look at my own personal grocery haul in the picture above! I was amazed at how far my money went at ALDI. There were so many great deals and I was wow-ed by the selection they offered. I found so many of my weekly necessities and the pricing of the produce. There were so many organic offerings, too. I was beyond impressed with the selection of cheeses. There was even a whole aisle of wine to choose from!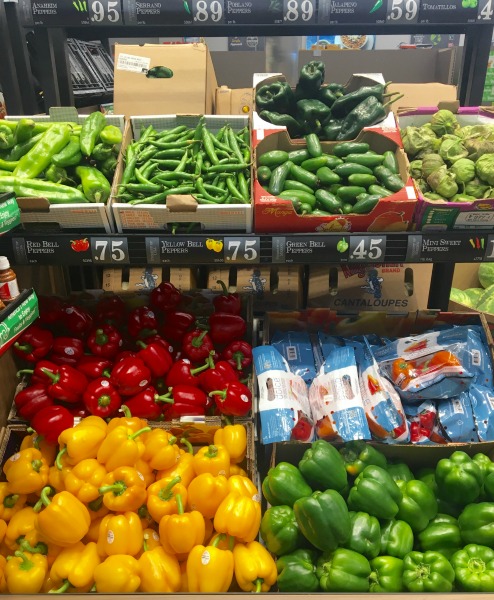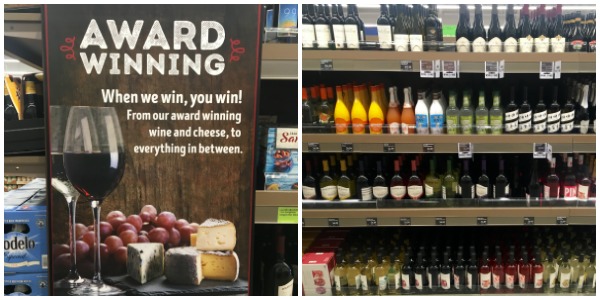 Premium, natural, and organic food should come at prices affordable for all, putting quality staple grocery items within everyone's reach, don't you agree? 
One thing you should know about shopping at ALDI is that they don't provide bags to shoppers to put their groceries in. This helps keep their overhead cost down, translating into lower prices for you, the consumer. Honestly, we should all be bringing reusable shopping bags with us wherever we go anyway. When you pay for your groceries, the cashier places your items back into the shopping cart, and you have the option of either bagging them yourself or putting them in your car without a bag. I suggest coming prepared. (For a nominal fee, ALDI does have both paper and plastic bags for purchase.) 
Another way they keep costs low for shoppers is by putting shoppers in charge of their own grocery carts. Before you walk into the store, you can obtain a grocery shopping cart by leaving a quarter deposit, which unlocks the cart for you. At the end of your shopping trip, when you return your cart, you get your quarter back. This is such a clever system. Honestly, it's not hard to return your cart to the entrance of the store. (I always do this anyway!) 
As a mom who's trying to stretch our budget as far as possible, I am so happy that ALDI has made its way to Southern California. Being able to purchase the high-quality of products there at their amazingly low prices is really what matters most to me. For more information or to find a location closest to you, visit their site at http://www.aldi.us. 
Don't forget to connect with ALDI USA on Facebook, Twitter, and Instagram.