This post has been sponsored by KidzVuz on behalf of Amazon Studios. All opinions are 100% my own. 
I was so elated to be invited a very special screening of the new Amazon Original Special: An American Girl Story—Melody 1963: Love Has to Win at The Grove LA.
The Amazon Studios special is set to premiere on Friday, October 21 on Prime Video in the US and UK and is the first of four original American Girl specials that will be made for Prime Video.
"Melody Ellison" is one of American Girl's newest historical dolls and she's beautiful. Each of the American Girl historical dolls has her own "story". Melody's story is an extremely important one and is based in Detroit, in 1963, during the civil rights movement.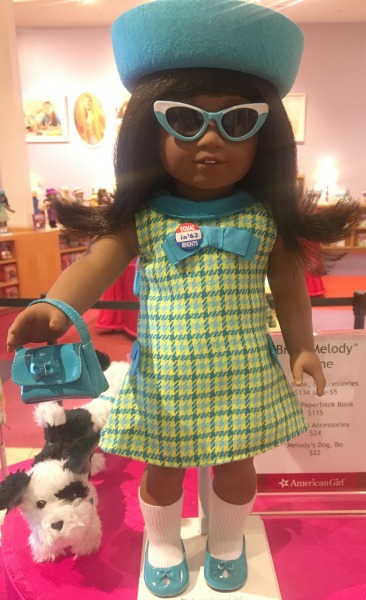 The Amazon Original Special is based on American Girl's Melody character and inspirational story. 10-year-old Melody's eyes are opened to the racial inequality surrounding her, including the tragic 1963 Birmingham Church Bombing. As a result, her belief in the "indivisible" promise of our country's Pledge of Allegiance comes into question, as she challenges her teacher on the validity of this given the horrific tragedy. After an emotional journey of self-reflection, her mother gives her the courage she needs by instilling in her that love brings out the best in everyone, reminding Melody that it's important to "stand up for what's right, even when it's hard or scary."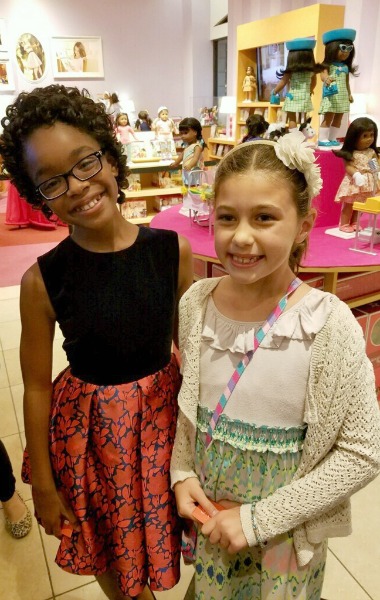 You'll instantly fall in love with Marsai Martin (Black-ish) as the title character Melody. Idara Victor (TURN: Washington's Spies) who stars as Melody's mother, Frances Ellison and Frankie Faison (The Wire) who stars as Melody's grandfather, Frank Ellison. Together, these 3 have such a special family that you just want to be a part of it. Frances Fisher (Titanic) also stars as Miss Abbot, Melody's teacher. The feature is Executive Produced by Alison McDonald and Common.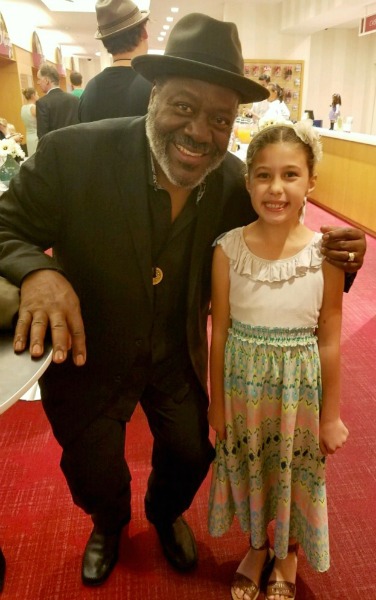 Watch this sneak peek:

Before the screening began, the film's cast, along with some other celebs, were on hand for interviews and photographs, on the red carpet. My niece was very excited to see everything set up out in front of the theater.
My Own Thoughts
Once the movie began, I don't think my eyes were dry for very long. It's a very powerful and realistic portrayal of what Melody and her family experienced during a time where racism was widely accepted everywhere. Most school and public places were still segregated and the portrayal of the way many white Americans openly treated black Americans was horrendous, yet accurate.
The Amazon special addresses a big issue that was presented as being in the 1960's but sadly, there is so much of these kinds of things that still happen in today's world. It was an eye opener for me and as I sat there with my 7 year old niece. I did have to explain some of the scenes to her but I believe it was an important her to see how so many other children lived (and live) this way as their reality. 
This story presents themes that are very timely and relevant for the world we live in today and in my opinion, it is a way to start a healthy dialogue in families about the topic of racism, both historically and present day.
Melody's character was one that was filled with so much grace. She endured so much ugliness in her little world and because of her momma, she continued to have hope and respond with kindness and kept love in her heart.
This is one of my favorite sayings from the special: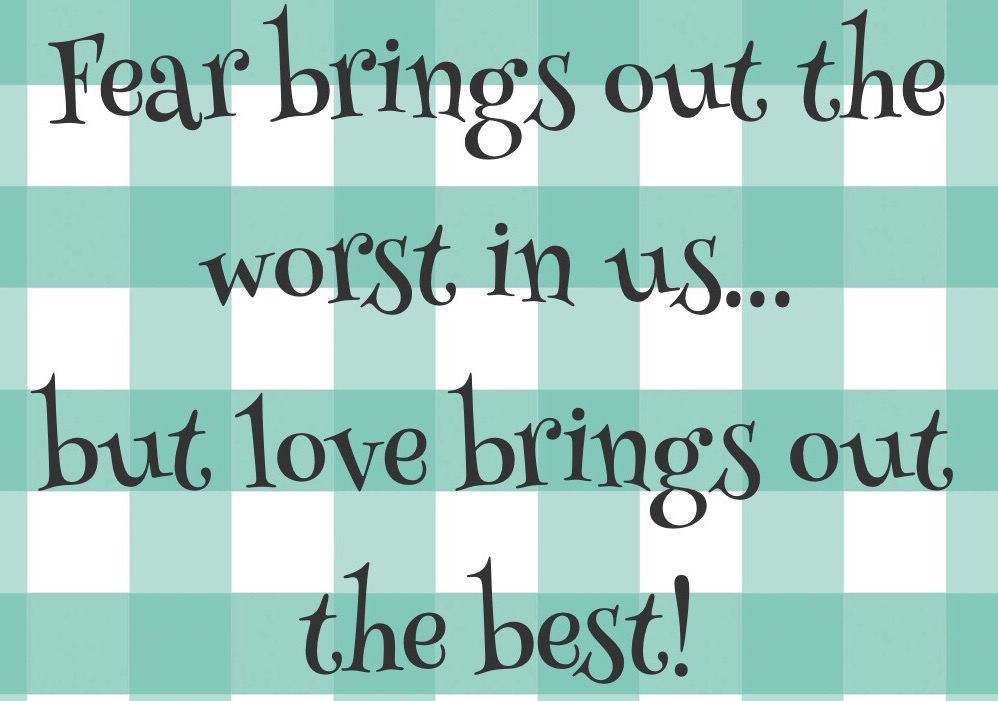 I won't post a complete spoiler of the film but I will say that it's a must-watch for everyone. It's a topic that may be uncomfortable to watch but that's all the more reason to watch and maybe even learn something. Also, it is an American Girl story, so rest assured that it will have a happy ending…but the story will always remain in my heart. Melody Ellison is one special little girl and I'm happy we will always have her doll, her books, and her movie in our home. 
Where to Shop for Melody
Amazon and American Girl have collaborated to create a destination for fans of Melody's stories to find a wide selection of American Girl Melody products. Visit http://www.amazon.com/americangirl to shop the 18-inch Melody doll, historically accurate 1960s doll outfits, a Motown-inspired recording studio that plays and records music, and more. From toys to books to crafts, Melody's biggest fans can now discover and shop a wide selection of items available with free Two Day Shipping for Prime members. We also checked out all the Melody collection while we were inside the American Girl Store.
Don't Forget to Watch
An American Girl Story—Melody 1963: Love Has to Win beginning Friday October 21st and will be available for Prime members using the Amazon Video app for TVs, connected devices including Fire TV and mobile devices, or online at Amazon.com/originals. More exciting news is that Prime members will also be able to download the series on mobile devices for offline viewing. This news couldn't have come at a better time for us because we're heading out on a plane soon and my daughter will love watching this new special on the trip. I'm guessing she'll be watching it several times! 
A very special thank you to American Girl and Amazon Video for hosting us at this very special event and also for the beautiful Melody Ellison doll. It was a night to remember!