I was provided with a gift card in order to shop for this post. All opinions are 100% my own. 
Back to School shopping is no easy task for a mom like me. It usually involves several trips to get everything that's on "the list". Luckily, I live close to Brea Mall. There are 4 major department stores (JcPenney, Nordstrom, Macy's, and Sears) at Brea Mall plus pretty much any other specialty store you can think of, so you know you're going to find what you need there. (including a Starbucks for yourself!)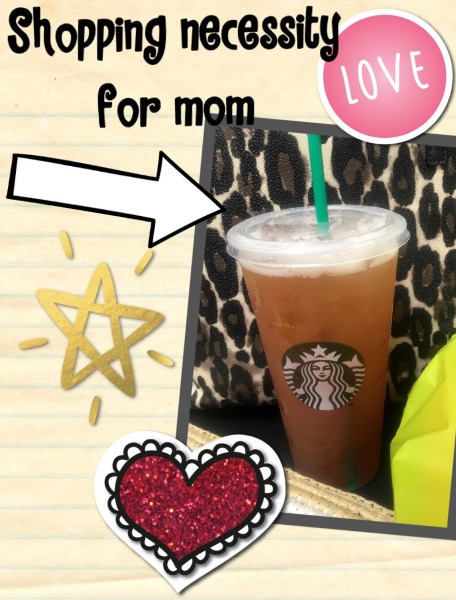 It's kind of funny to look at the fashion trends for back to school this year because they remind me of when was in high school! Lots of denim, including denim jackets and acid wash jeans, lace, plaids, chunky boots, preppy pieces, florals, and the best part is that they call a lot of it "vintage".
Watch this hilarious clip about Moms and Back-to-School Shopping and see if you can relate?
Right now, Simon Malls, which includes Brea Mall, are having a "Throw Back to Back to School" contest. Here are the details:
Did you rock acid wash in the 80s? What about double denim before it was a trend again? Since there's nothing we love more than a fashion flashback, we want to see your best back to school themed throwback photo from the 80's and 90's. To enter, just share your photo to Twitter or Instagram using #tbtbts and #contest for a chance to win a $1,000 gift card, plus a chance at our grand prize $5,000 shopping spree.You can also enter by commenting on your local Simon center's Facebook contest post with your picture. Click here to go to the Brea Mall Facebook page contest. 
Some of the shops we hit up for Back-to-School shopping at Brea Mall include:
Vans – Right now they have a bunch of Nintendo merchandise including hats and backpacks that coordinate with tennis shoes. My daughter loves Princess Peach and was all over their collection. Word on the street is they can't keep these items in stock. I guess we lucked out the day we went shopping!
Gymboree – I adore the collections at Gymboree because they always feature several pieces that you can mix and match to create different outfits. My niece was excited about the sign featuring Disney Channel's Sofia Carson, and highlighting some of her favorite Gymboree picks. Everything kitty cat and sparkly gold, including a headband with cat ears on it. I couldn't resist buying it all for her!  I also loved the superhero merchandise they had for both boys and girls, too! 
Crazy 8 – My favorite thing in this store was the entire wall in both the boys and girls area, dedicated to "8 day denim…wear every day + more!" How clever! That's exactly up my own alley except it's just way too tiny. I also found more lunchboxes and backpacks that were matching. They have a ton of cute clothes at Crazy 8 including lots of navy/khaki and white school uniforms, all at great prices.
Champs – Every kid needs tennis shoes. Some wear them every day as school shoes, some kids change into them for P.E. They have a huge selection of shoes in sizes ranging from toddler to adult. Champs also has t-shirts, shorts, workout wear, hats, athletic socks, and more. 
Lush – Although this isn't a typical store for shopping for "Back to School", my daughter will tell you differently and insist it's a "necessity"! She said we needed to get her all stocked up on these beautiful bath bombs and soaps and handmade cosmetics. I can see why all the girls want to shop here on mall trips. It smells amazing inside the store! 
Hollister – You can find cute, trendy basics in here like denim jackets, t-shirts, skinny jeans, and cute summer tops. They also have shoes and purses. We're so lucky to live in California and be able to dress like this pretty much year-round. 
Abercrombie – If you're looking for "preppy" looks, this is the place to shop at. I found a lot of denim in here, as well as jackets, polos, and button-up shirts.
Charlotte Russe – The first thing that caught my daughter's eye were the shoes! They had a big selection of the ankle boots that I used to wear. They also have a ton of denim choices and adorable tops and jackets. We found a lot of things to buy for school here. 
Claire's – If you're a "girl mom" you probably already know about Claire's. It's more than just the place to get your ears pierced, it's the ultimate accessory shop. They have a huge selection of necklaces, earrings, bracelets, hair accessories, backpacks and purses, phone cases and holders, tablet covers, stickers, nail polishes and lip glosses and more! The girls were all over the sparkly pineapple accessories!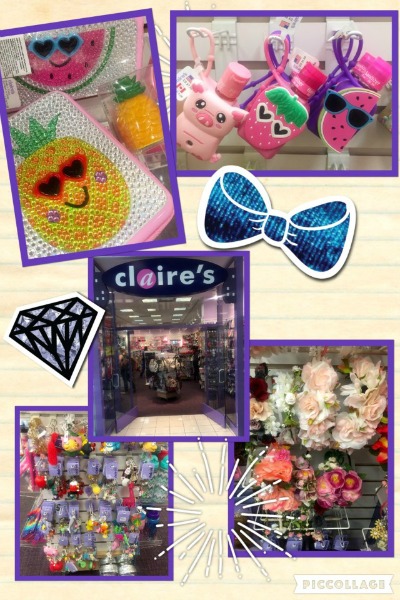 Well, as you can see, we had a lot of luck during our back to school shopping! Have you finished all of yours yet?
Connect with Brea Mall on Facebook, Twitter, and Instagram too.