This is not a sponsored post. We were invited to Blink Inc. for a photo shoot in order to write this post. All opinions are 100% my own.
Have you visited Blink Inc Studio in Fashion Island yet? It is such a fun place! Prior to our visit, I had never heard of it and wasn't familiar with the concept yet. Now I'm trying to find new excuses, on a daily basis, to go back for another shoot.
Blink Inc is a photo studio staffed with professional photographers that are ready to photograph you the moment you walk in. There's no hassle of trying to find a time, date, and location that works best for you, you can simply go online to their site and book an appointment to come into the studio.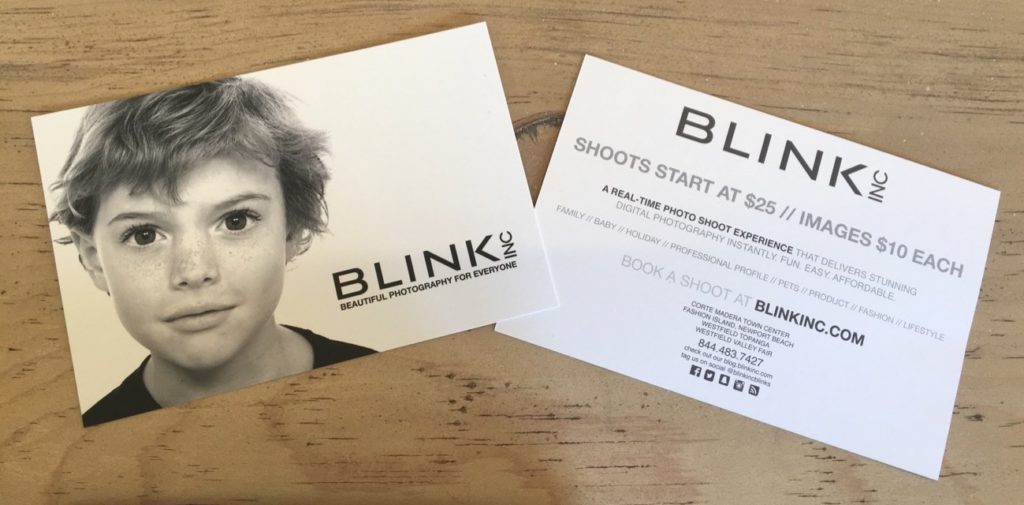 The studio is already set up and offers a sleek, all-white/blank backdrop that results in images that look and feel like a professional, editorial fashion shoot. The lighting is set up to make everyone look their best! (Trust me on this one!)
Not only are the photographers experienced, they work with you to make it a fun experience and also to assure you are leaving with the images you'd hoped for. You're able to see your photos as they're shot, because they offer a real-time delivery system.
Here are just some of what they'll photograph for you at Blink Inc:
family
baby
#BFFs
pets
graduation
birthday party
engagement
headshot
professional photos
business and product photos
holiday cards
announcement
Honestly, the sky's the limit and you are free to bring any kind of props you'd like included in your pictures and dress however you'd like for your shoot. We visited Blink Inc on a "Girls Day Out" and ended up with a super fun and adorable photographer, Morgan! 
It's so convenient to be able to walk in, shoot your pictures, select which ones you'd like to purchase (the entire shoot is also available for purchase at a great "Buy All" price too.) and then have access to download your photos from a smart phone or device.
In this day and age, Blink Inc offers exactly what busy families and people-on-the-go are looking for….quality and convenience.
Walk ins are welcome at Blink Inc. but reservations are highly recommended. To book your own reservation for their studio, go here.
Photo credit: Blink Inc.