This shop has been compensated by Collective Bias, Inc. and its advertiser. All opinions are mine alone. #TotalBleachControl #CollectiveBias
We stay extremely busy and do a lot of running around. Whether it's getting to work, school, after school activities, sports practices or play dates, I often feel like I don't stop moving. I also sometimes feel like I don't ever get anything done around the house, especially the laundry. I've got major "Busy Mom Problems"!
I recently discovered some new & wonderful Clorox® products that I swear were invented specifically for moms like me! Have you tried Clorox® Bleach Crystals™ and Clorox® Bleach Packs™ yet? Well, they are like a mom's laundry dream come true! Seriously, these products are both water activated and only start working when you want them to. The water activated component takes the fear out of using bleach because there are no more spills, splashes or bleach damage to my clothing! Both the packs and the crystals are compact and easy to store, too.
My personal favorite of the two are the Clorox® Bleach Packs™ because not only is there no bleach pouring required, you also don't have to measure anything.
Just toss one little bleach pack in with the load in your washer and walk away without worrying! Clorox® Bleach Packs™ are literally game changers for me and I'm going to tell you why!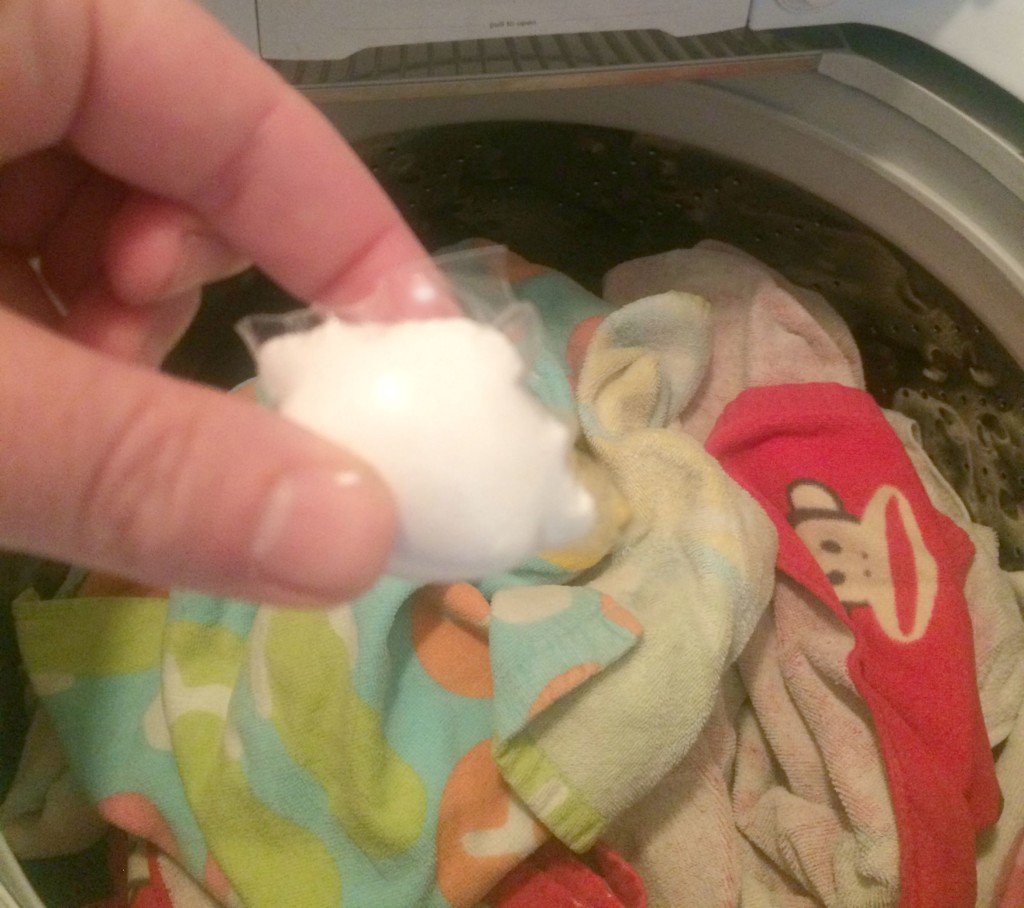 One of my biggest pet peeves is when my daughter can't find a pair of clean, matching white socks. She has to have bright white socks for cheer practice and competitions and there's nothing worse than watching her search the house for socks and hearing her say that she doesn't have any clean ones! I buy her so many socks that there's no way she doesn't have any!
I know I can always find some socks for her in her cheer backpack…DIRTY socks! It can be frustrating because I often ask her to toss the dirty socks into the hamper so I can wash them. However, now I feel more confident knowing these Clorox® Bleach Packs™ will come to my rescue and get the socks bright white again, the way her cheer coaches demand they be! It's a lot of pressure to be a cheer mom! (Ok, I may be exaggerating a bit!) I feel like I could jump for joy over how white her socks get with these. I think I'll let the cheerleader do the jumping though!
I found both the Clorox® Bleach Crystals™ and Clorox® Bleach Packs™ in the laundry aisle at Walmart. They were right near the other Clorox® bleach products. So easy to find!
So, are YOU ready to incorporate Clorox® Bleach Crystals™ and Clorox® Bleach Packs™ into your laundry routine? To learn more about Clorox® products and to find a coupon for your next purchase, click here.