I was invited to an advanced screening of Despicable Me 3 in order to write this review. All opinions are 100% my own.
I was a huge fan of the first two "Despicable Me" films, so you can imagine my excitement when I first watched the official trailer for "Despicable Me 3"! If you haven't watched it yet, here it is:

(Please see the bottom part of this post for my spoiler-free review.of the film)
A couple of weeks ago, I received an invitation to fun "Despicable Me 3" event at The Tuck Room in L.A. It was sort of a "pre-party" for the film. We were treated to a special breakfast, sponsored by Bounty, Kellogg's & Yummy Spoonfuls, and special guest, Food Network Star Duff Goldman was in attendance.
While we sipped on smoothies and feasted on banana pancakes, cereal, & yogurt parfaits, Duff spoke about his partnership with Bounty and "Despicable Me 3".
As a result of this partnership, you can find the most adorable line of Despicable Me 3 paper towels and napkins in stores now. (Hurry while supplies last though.)
Duff made a fabulous "Despicable Me 3" themed cake for the event, with frosting that resembled the new print of the paper towels. I wanted to touch the cake, but I held myself back. It was such a cool cake!
Kids in attendance at the event had the opportunity to create their own "Minion" cupcake toppers with Duff's help. He guided them step-by-step to work with fondant to put together their own creations.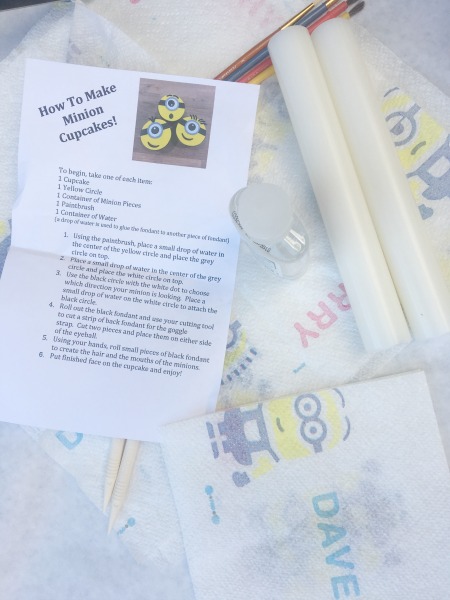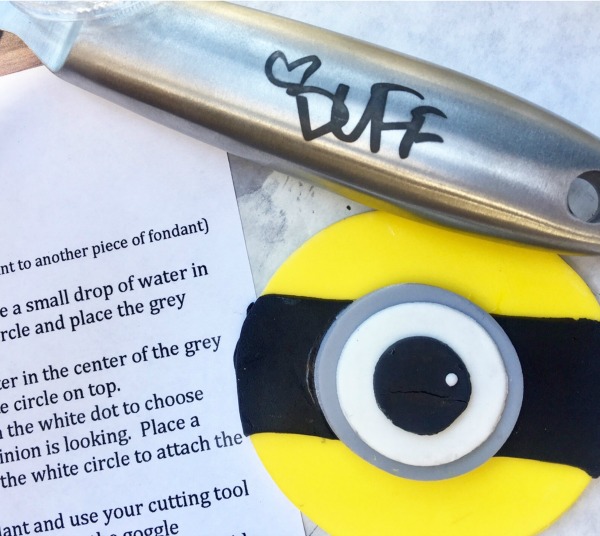 I think the best part was when Duff passed out Minion cupcakes FOR BREAKFAST! Yep, he gave us all special permission to eat them that early in the morning! Duff is really a lot of fun to hang out with! (As you can see)
Following the breakfast, we proceeded upstairs to the iPic Theaters. (It's attached to The Tuck Room.) We snuggled into luxurious leather recliners and wrapped ourselves in super soft blankets.
It was such a perfect way to watch a movie and "Despicable Me 3" did not disappoint. I'm not a big fan of posting spoilers so I will just lightly touch on some of the things you already see in the trailer.
I swear I've fallen in love with Gru over the past 2 films, as he's transitioned into (kind of) a good guy and meeting his long-lost twin brother, Dru, in this one, just adds to the fun. They are hilarious together. I also adore Gru's girls, Margo, Edith, and Agnes, but especially Agnes and her obsession with 'fluffy unicorns". I won't give away anything but I was a fan of how Gru's wife,Lucy evolved, especially her placement within the family structure. 
Both adults and children will appreciate the 80's style villain, "Balthazar Bratt" in this film. Personally, I couldn't get enough of the music that would come on in his every scene and I couldn't stop laughing at all of his dance moves. It was a definite nod to the 80's.

Finally, you really can never grow tired of Minions and there are some cute Minion-involving scenes in this film, although you won't see all of the ones from the first film. Overall, I really enjoyed watching "Despicable Me 3" with my family and I would definitely recommend it for other families with children of all ages. It's just a light-hearted feel good film.
Have you seen "Despicable Me 3"  yet? Let me know your thoughts.
Some images and trailer are used with permission

.