When our family received a very special invitation to SeaWorld San Diego's Christmas Celebration, we were excited to attend! Located just about an hour south of Orange County, SeaWorld San Diego is just a hop, skip & a jump away from our home.

During SeaWorld's Christmas Celebration, in addition to all of the regular shows and attractions, ther are two additional areas exclusive to the event, that you won't want to miss…Santa's Christmas Village and the all-new Rudolph's Christmastown.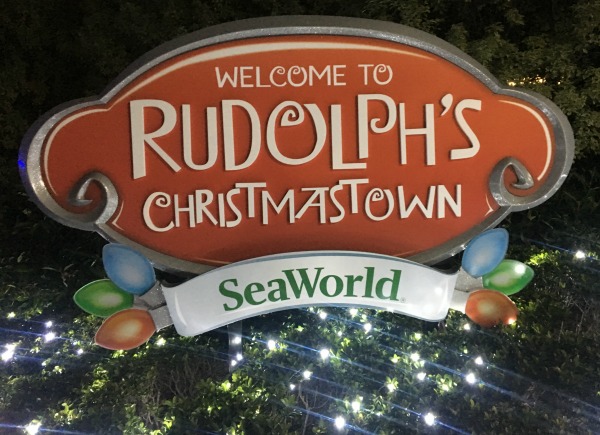 As soon as we arrived at the park, we began our celebration by heading straight over to Rudolph's Christmastown. I grew up watching all of the classic Christmas specials on TV featuring Rudolph the Red Nosed Reindeer™ so I was on a mission to find Rudolph and all of his friends at SeaWorld!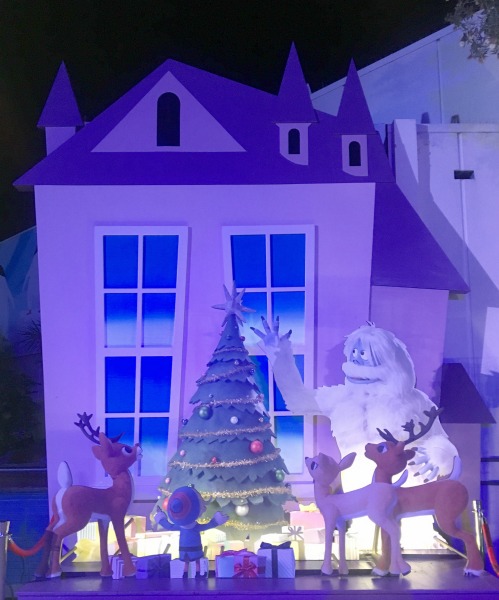 As you walk through Rudolph's Christmastown you'll find so many adorable areas to take photos over there, as well as fun games that are all Rudolph-themed. We also found Rudolph, himself, and he was ready to take pictures. you have the option to take pictures with Rudolph and a couple of his friends. (Characters available may vary.)
SeaWorld offers PhotoKey™ services to guests, so you have the option to have their professional photographers photograph your family at designated spots throughout the park and then purchase the photos for sharing online and printing out to create keepsakes of your day! We utilized the service at this location for our photos with Rudolph.
We were also pleasantly surprised when Bumble the Snow Monster walked in! He is one of my all-time favorites from the series and we had a lot of fun posing with him. (especially my husband)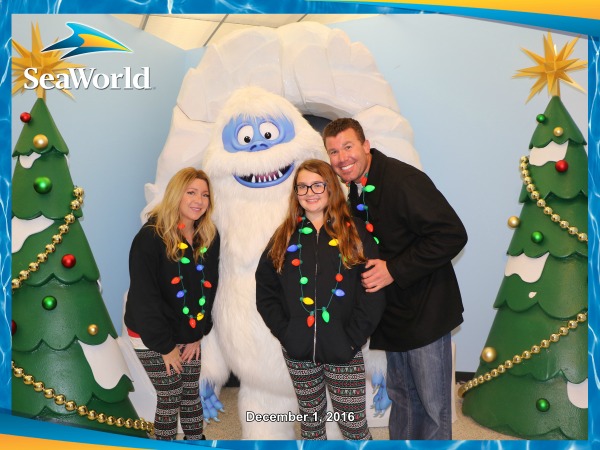 There are some very special savory and sweet holiday food offerings in Rudolph's Christmastown such as gourmet pizzas, a variety of Mac & Cheese, Holiday Crepes, and Waffles on a stick! Warm coffee drinks and hot cocoa are also available!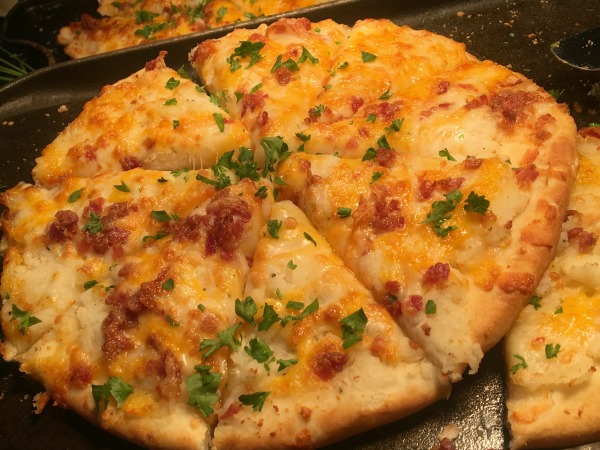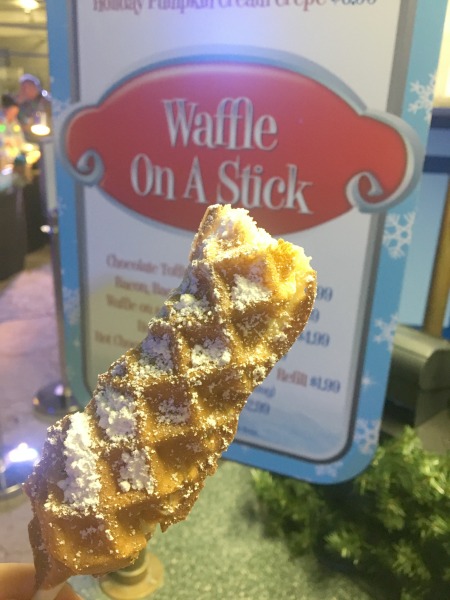 SeaWorld really spoiled us that night and we ate everything I mentioned above. Their culinary team is amazing!
Right near the Arctic Wild, in Rudolph's Christmastown, you'll find the 40′ Happiest Dancing Christmas Tree. We enjoyed a fun tree lighting ceremony with singing elves and Rudolph. The tree is beautiful and changes colors and light patterns as the music changes. Here's a very short video of the countdown to the tree lighting up:


Next, we headed over to Santa's Christmas Village to find Santa and Mrs. Claus. There are many different activities and things to explore in Santa's Christmas Village including:
Mrs. Claus' Story Time
Elves Dance Party and sing-a-long – Park guests of all ages can dance and sing-a-long at the dance party. Enjoy a snow finale at the end. 
Real reindeer – You can meet two of Santa's reindeer who are vacationing in the park for the holidays,
NEW delicious treats – Enjoy treats such as freshly baked cinnamon rolls and Kettle corn.
You can also meet Santa in his cottage and have your photo taken with him, using either the PhotoKey services or your own camera.
Wait times to see Santa may vary so please plan your day accordingly. You also have the option to reserve your visit to see Santa by visiting here. 
We had so much fun at the media review of SeaWorld San Diego's Christmas Celebration and look forward to going back during the daytime to experience even more fun. Have you been to SeaWorld's Christmas Celebration before?
For more information about Christmas at SeaWorld San Diego, visit here. Connect with SeaWorld on Facebook, Twitter, and Instagram.
This is not a sponsored post. I was invited to attend a media event at SeaWorld San Diego in order to write this post. Some images and logo are property of SeaWorld.