Have courage and be kind! That was my favorite line from Disney's "Cinderella"! Oh I bawled my head off at the beginning of this film when I saw it in the theater! It was just so beautifully made and this timeless classic was brought to life with imagination and a whole lot of magic! If you haven't already seen this latest version of "Cinderella", here's a synopsis:
Despite being mistreated by her stepmother (Cate Blanchett) and stepsisters, a spirited Ella (Lily James) resolves to take charge of her fate. Add a royal ball, a Fairy Godmother (Helena Bonham-Carter) and a glass slipper, and suddenly – magic becomes reality!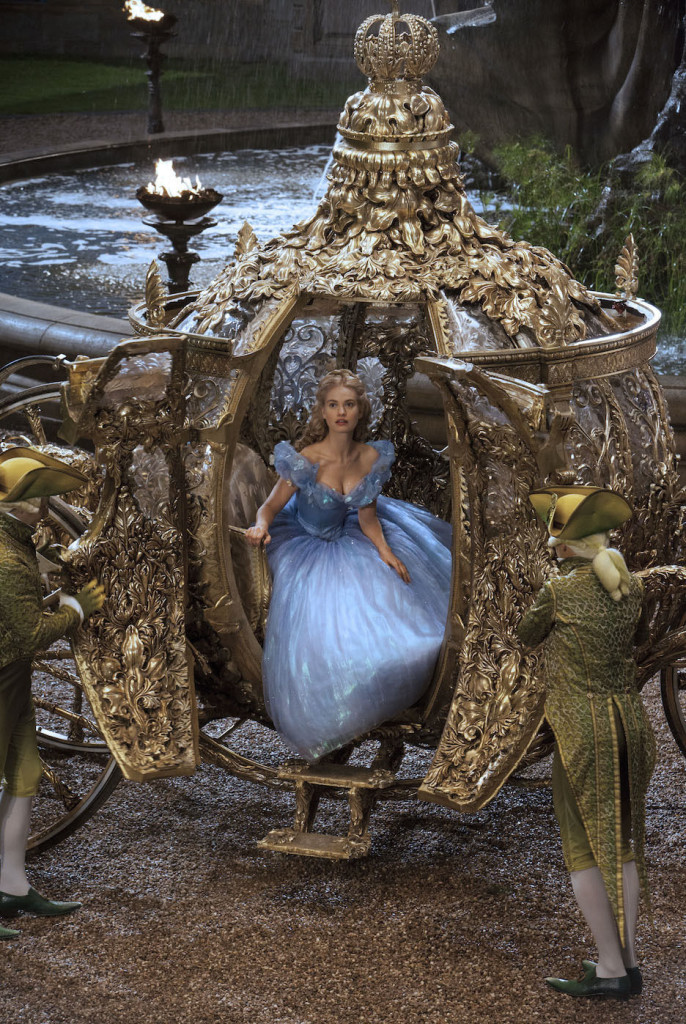 Here's the trailer:

Cinderella will be released on Digital HD/SD*, Blu-ray Combo Pack & Disney Movies Anywhere on September 15! You can order your own copy here. 
The BONUS features on the Digital HD/SD*, Blu-ray Combo Pack & Disney Movies Anywhere (DMA):
A Fairy Tale Comes to Life- Filmmakers and cast reflect on Cinderella's enduring power, and the joys and challenges of bringing this iconic tale to life.
Costume Test Fun- See the work of Academy Award-winning® Costume Designer Sandy Powell (The Aviator, 2004) and share some lighthearted moments with the cast.
Staging The Ball- You're invited behind the scenes for the making of the Palace Ball sequence, including its spectacular set, stunning costumes and more. It's a lavish and massive undertaking…and a magical day on set.
Ella's Furry Friends- Discover how the movie's animal stars honed their memorable performances.
Alternate Opening: Ella's Childhood- View moments from Ella's idyllic childhood that do not appear in the movie. With an introduction by Director Kenneth Branagh.
Frozen Fever-It's Anna's birthday, and Elsa and Kristoff are determined to give her the best celebration ever – but when Elsa catches a cold, her powers may put more than just the party at risk. 
The following are deleted scenes (with introduction by Kenneth Branagh) exclusive to the DMA:
Serving (0:56)

The Mourning (4:24)

Getting to Know You (2:00)

The Search for Cinderella (1:14)

Dear Kit (2:57)
DVD exclusives include these BONUS features:
Ella's Furry Friends

Frozen Fever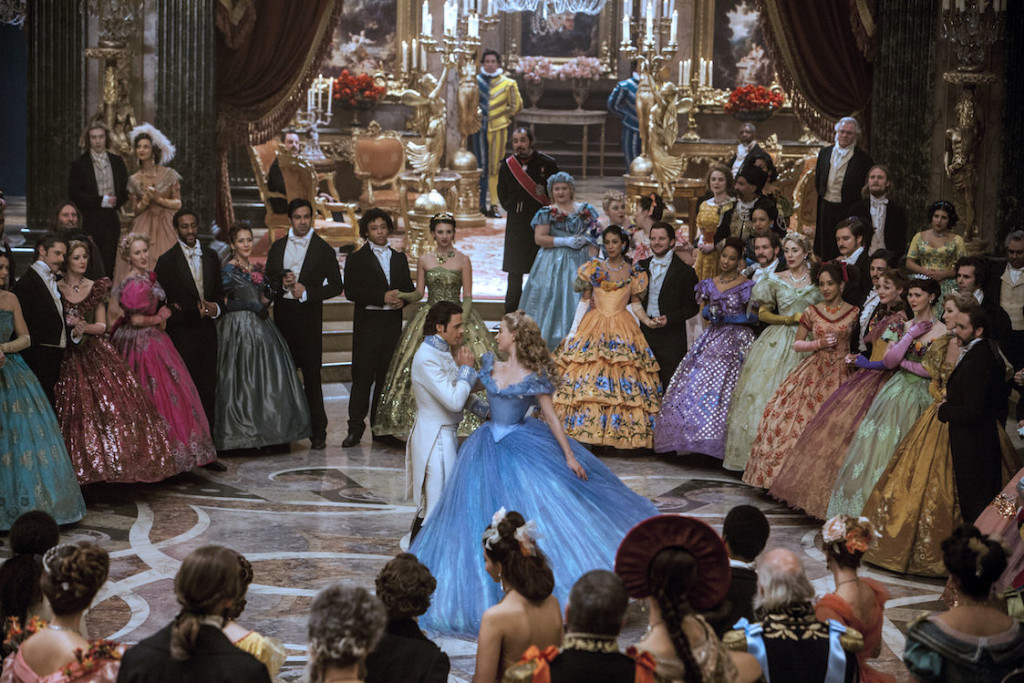 You can order your own copy of Cinderella by clicking here. (pre-orders taken prior to September 15). I'm also having a giveaway that you can enter to win a copy of Cinderella. All you have to do is enter on the Rafflecopter below. Please read the instructions carefully. Good luck everyone!
Visit Cinderella on Facebook and follow on Twitter and Instagram!
All images and trailer property of Disney Movies.  This is not a sponsored post.