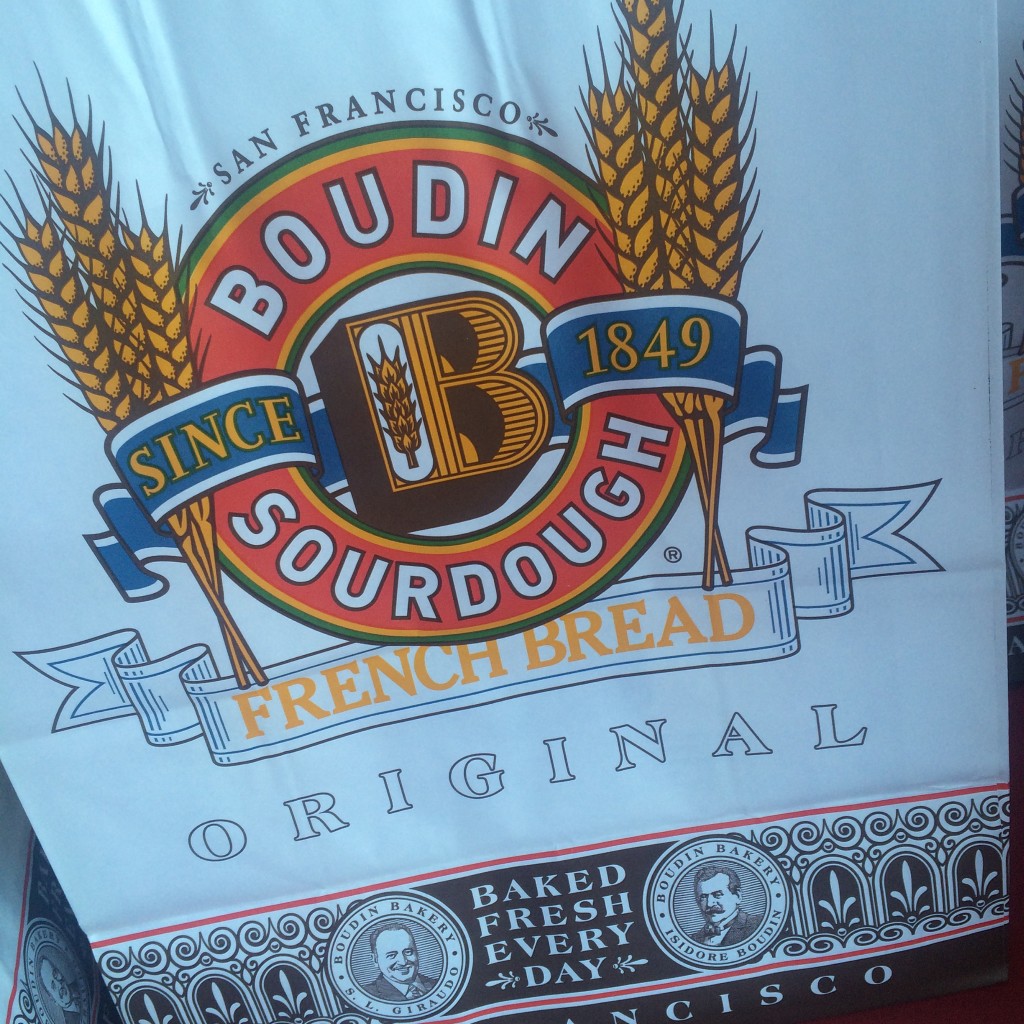 I am a HUGE lover of Boudin, especially their San Francisco Sourdough bread! When I was invited to the Boudin SF in Huntington Beach for a media tasting of their latest line of gourmet grilled cheese sandwiches, I jumped at the chance to experience one of my favorite comfort foods all grown up!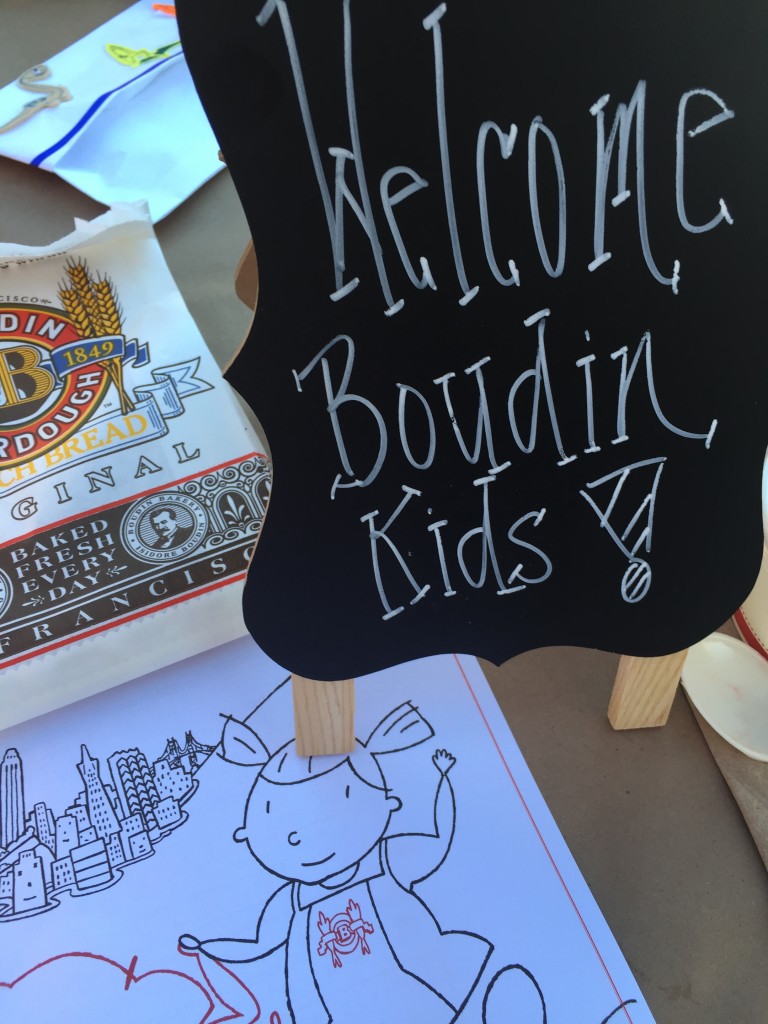 After checking the littles into the "Kids Area" of the event to have their own fun, Boudin's Corporate Chef, Alan Skversky, was on hand to chat about his latest gourmet grilled cheese creations with the "Mom Bloggers".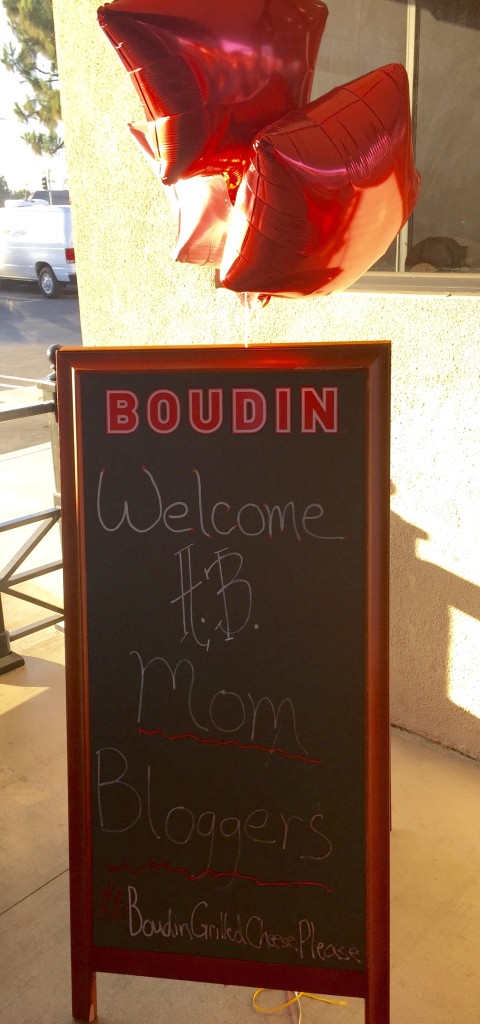 He first spoke about his inspiration behind creating these delicious new grilled cheese sandwiches. He knew that he could take the already famous San Francisco Boudin Sourdough Bread and make something fabulous with it, something that people would oooh! and aaah! about. That's exactly what we all did when we first saw them and then again when we tasted them!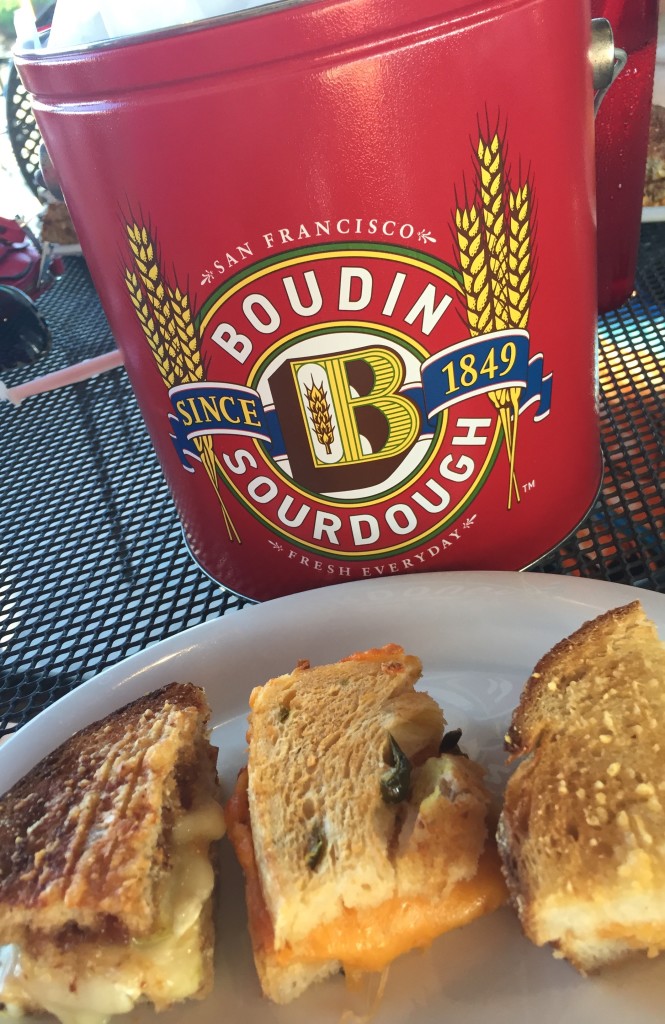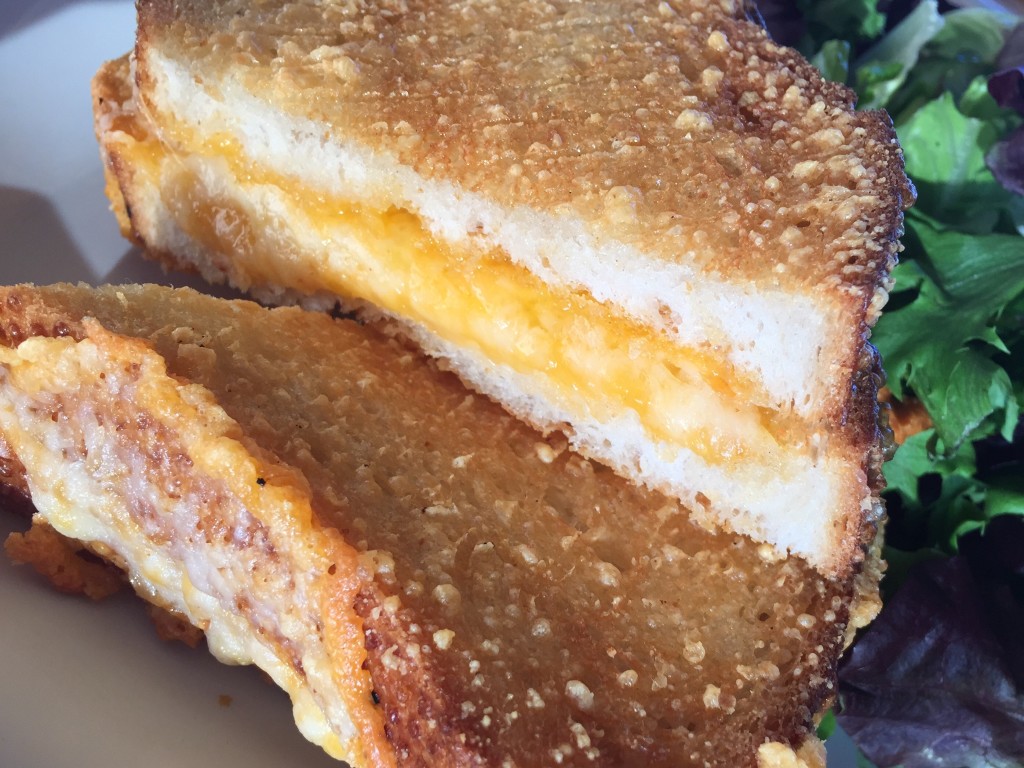 The Great Grilled Cheese is currently available on the Boudin menu. It's made with Havarti Danish & Sharp Cheddar cheese melted on a parmesan-crusted sliced sourdough. You also have the option to add Applewood thick cut bacon to it. (for an additional fee) Is your mouth watering yet?

The Jalapeño Cheddar Grilled Cheese is new to Boudin. It's served on their fabulous Jalapeño Cheddar Sourdough Bread with Cheddar cheese and sliced jalapeños inside of the sandwich. The flavor is amazing and if you're worried about it being too hot, trust me when I say it's not! I am a wimp when it comes to spicy foods and this sandwich was so yummy, I even had seconds. (and thirds).
The third sandwich we got to try was the Grilled Brie with Apples & Fig jam. This one was as delicious as it sounds, too! It was almost like a dessert, which is why I saved it for last! It's made with Brie and Havarti cheeses melted inside a parmesan-crusted multigrain bread and stuffed with sliced apples and fig jam. My mouth is watering just typing this! I think this was my favorite of the 3!
Now it's YOUR turn to get into your local Boudin & try one of these new and delicious gourmet grilled cheese sandwiches! I actually have a coupon, because Boudin REALLY wants you to try one of these gourmet grilled cheese sandwiches. You'll receive one FREE kids' meal with the purchase of any grilled cheese sandwich. Why not make a date with your little one? Just click here to get your coupon now!
Do YOU have a favorite menu item at Boudin? If you go and try the grilled cheese sandwiches, be sure to come back and tell me which one you liked best, OK?