I was invited to a media event in order to write this post. All opinions are 100% my own. 
You know that "Spring has sprung" when you start to hear about the upcoming Boysenberry Festival at Knott's Berry Farm. Knott's is actually the birthplace of THE boysenberry so a festival to celebrate this time of year seems fitting for the occasion.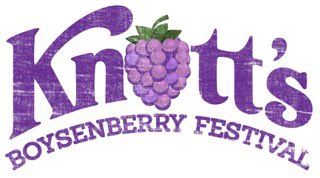 Since I grew up in Southern California, I've always associated Knott's with Boysenberry Punch, Mrs. Knott's Boysenberry Pie, and Boysenberry everything!. 
This year Knott's Boysenberry Festival begins on April 1st and will offer park guests 23 days of special boysenberry offerings, After attending a media tasting and getting a sneak peek at this year's menu, I'm pretty sure this year's Boysenberry Festival is going to be the best one by far!
Knott's has a line-up of over 70 mouthwatering boysenberry-inspired foods and drinks to choose taste this year. You're not going to want to miss out on any of it! I was absolutely wow-ed by some of the new offerings this year's Boysenberry Festival! First of all, they've got an incredible Boysenberry Pizza that will drive your palette crazy!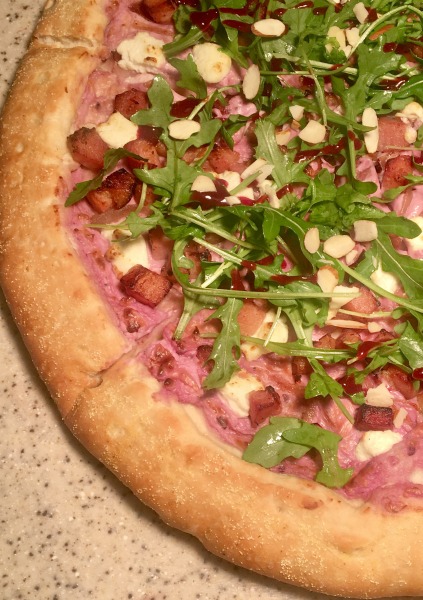 It's made with arugula, smoked ham, and goat cheese, and topped with Knott's very own boysenberry Sriracha sauce. It was delicious!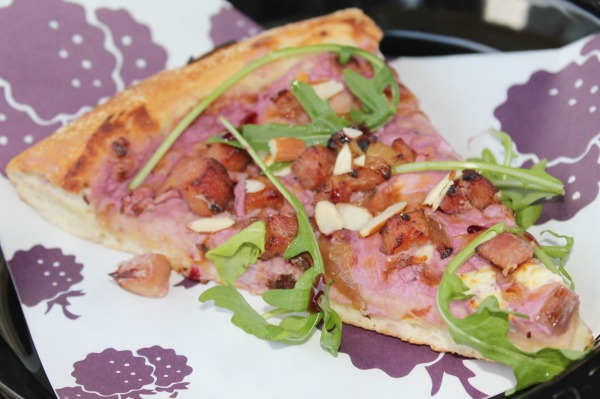 Another new menu item is the boysenberry ravioli! Who would've thought? This ravioli dish is packed with boysenberry flavors and so savory! Also new for this year is the freshly-baked boysenberry fry bread! Mmm!
Some other guest favorites from years past, which will be offered again this year, include:
lip-smacking corn on the cob with boysenberry butter and mayo
finger-lickin boysenberry BBQ wings
the famous Fun Bun
savory boysenberry meatballs
sweet boysenberry cream soda
creamy chocolate covered boysenberry cheesecake on a stick
crispy, deep fried alligator bites paired with farm-made zesty boysenberry aioli
Guests who want to take home the exquisite Boysenberry BBQ sauce, Boysenberry Butter, Boysenberry Dressing and Boysenberry Chipotle Sauce can do so by stopping by the Berry Market located in the California MarketPlace and General Store located in Ghost Town. *Select items are available on the online Berry Market store.
One of the best ways to experience the Boysenberry Festival is with a Boysenberry Bites Tasting Card. For only $25, the tasting card includes generous portions of six delectable treats: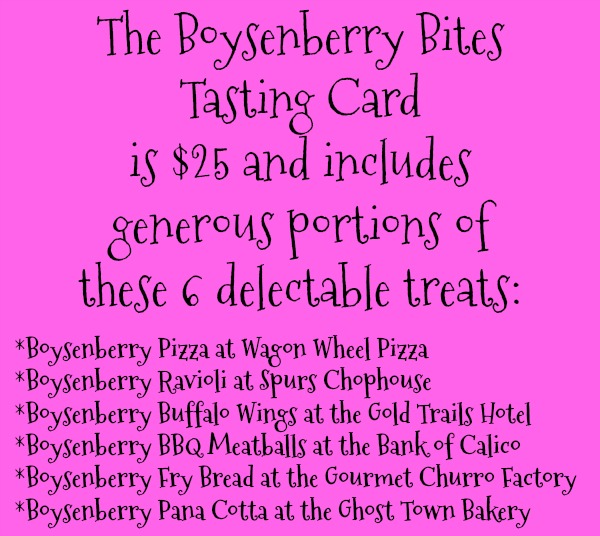 Guests at the Boysenberry Festival can also visit the Wine and Craft Brew Garden, which is located inside of Ghost Town's Wilderness Dance Hall. Those guests who are 21 years of age and older can enjoy 4 craft brews and over 50 different wines from 36 producers including boysenberry beer and boysenberry wine. There's also a tasting card iavailable for only $25, which includes 6 tastings paired with snacks.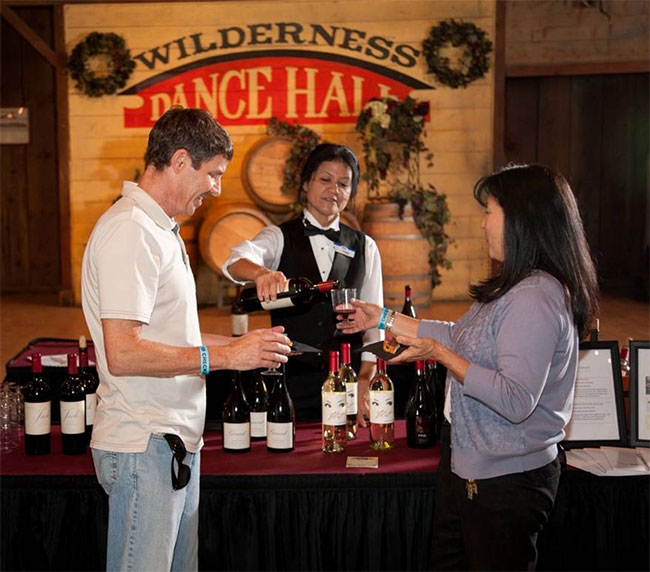 As you can see, there is lots to see and do at Knott's Boysenberry Festival this year! In addition to all of these food and beverage offerings, there's also an entire lineup of live entertainment during the festival, which I'll be sharing more about once it begins. To see a schedule of the live entertainment, go here.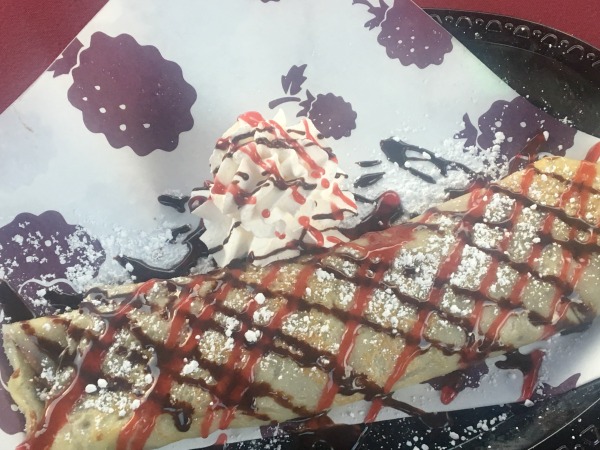 You can join in on the "Boysenberry Conversation" by sharing your own Boysenberry Festival pictures on Twitter and Instagram using #BoysenberryFestival. What are you most excited for at this year's Boysenberry Festival?
Some images and logo are property of Knott's.