This is a sponsored by KidzVuz for Amazon Studios. All opinions are 100% my own.
American Girl is one of my daughter's favorite brands. As a mom, it's one of my favorites as well. Not only because I love the dolls and all of the adorable products, but also for all American Girl does to empower and encourage girls to be whatever they dream of and to pursue their goals.
My daughter loves to read the American Girl books, especially the ones that come with the historical dolls and are representative of that doll's time period. Even more fun is when the stories are taken from the written form to the onscreen versions. Have you watched any of the movies on Prime yet? 
I'm excited for the third and newest American Girl Story – Ivy and Julie 1976: A Happy Balance to stream on Prime Video. Starting March 24, this Amazon Original Special will be availalbe to stream on Prime Video in the US, UK, Germany and Austria.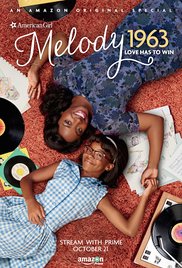 The first two original American Girl specials for Prime Video, An American Girl Story – Melody 1963: Love Has to Win and An American Girl Story: Maryellen 1955: Extraordinary Christmas, were based on the characters Melody Ellison and Maryellen Larkin from the BeForever historical-inspired character line. Both specials are also currently available to stream on Prime Video.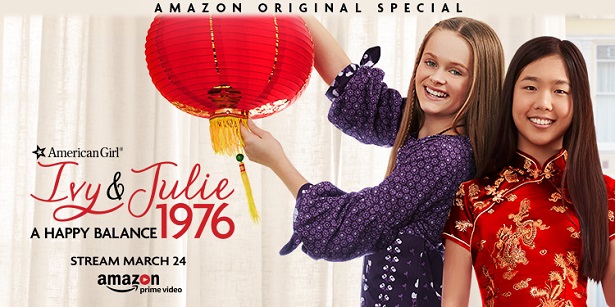 I was excited for the opportunity to stream the latest Amazon Original Special, Ivy & Julie 1976: A Happy Balance and I absolutely adored it. Without posting any real spoilers, I can share about some of the elements in the film really resonated with me.
Here's a brief synopsis of Ivy and Julie 1976: A Happy Balance: 
A story set in San Francisco in 1976. Ivy Ling (Nina Lu, BUNK'D) is a 10-year-old Chinese-American girl who struggles with finding a balance between her two cultural identities: Chinese and American. With her family's Chinese traditions and obligations, she wishes to be like her all-American best friend, Julie Albright (Hannah Nordberg, General Hospital). When her gymnastics tournament and family's big Chinese New Year dinner land on the same day, Ivy relies on Julie to guide her with a difficult choice. The special also stars Gwendoline Yeo (American Crime) and Lance Lim (School of Rock).
Watch this preview of American Girl Story –Ivy & Julie 1976: A Happy Balance: 
First of all, I loved the fact that the story was set in 1976 but presented what still seem to be common "modern day challenges" for families. As a mom of a pre-tween daughter, I, too, encounter the struggle between getting my daughter to do what our family is going and wanting to do what she wants to do. I feel like my own daughter can really relate to Ivy's character because they are both at the age where girls tend to struggle with trying to fit in.
I love the friendship between Ivy and her best friend, Julie, and how much they care about one another and are a support system for each other. In the story, they are each dealing with different issues but really listen to each other for advice when it comes to their uncertainty about what to do about each of their own unique situations. These are the kind of girls you want your own daughter to hang around with. (Too bad they're fictional characters, right?)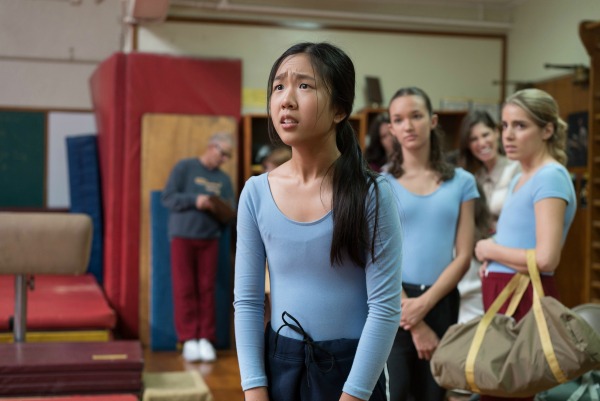 It seemed as though people, especially other children, in the 70's weren't quite as sensitive and accepting of different cultures they way they are now.  Ivy was very hesitant to share about her own family's culture with the other girls in her gym. It was understandable though because the other girls seemed unfamiliar with these other cultural traditions, like when "Chinese School" was mentioned and none of the other girls knew what that was. while her parents and grandparents want her to become more educated about her Chinese roots. She reminds me of myself, as a kid, when she fights almost every cultural influence in her family, the way I fought my parents at her age when they wanted me to be more educated about Judaism. I felt like I could personally relate to Ivy and her struggle with trying to be a "typical" girl in the 70's because I hid the fact that I was Jewish when I was younger for fear of being teased. How awful is that?
Ivy's grandparents are so much more than just typical grandparents and the scenes where they appear with her really warmed my heart. While her mother is attending law school full-time, in addition to her father working to support the family, Her grandparents go beyond their traditional role as they lend a hand with the children on quite a few occasions.while her mother is attending law school, in order to achieve her own dreams. Although the grandparents seem so "traditional", Ivy comes to know that deep down, they really "get her".
I cried a lot of happy tears watching An American Girl Story – Ivy & Julie 1976: A Happy Balance, which most likely stems from my being a mom. My daughter also loved the film. Also, it has a happy ending and those are my favorite kinds of endings.
Prime members can now stream this special at no additional cost to their membership. Enjoy using the Amazon Prime Video app for TVs, connected devices including Amazon Fire TV, and mobile devices, or online at http://www.amazon.com/originals. Customers who are not already a Prime member can sign up for a free trial at http://www.amazon.com/prime. For a list of all Amazon Video compatible devices, visit here.
Images, clips, and logos are property of American Girl and Amazon.