American Girl is excited to celebrate the New Year with the debut of its 2017 Girl of the Year – Gabriela McBride!
Gabriela is a true talent who uses her passion for the arts, specifically spoken word poetry, to overcome personal obstacles and create positive change for her community. I love that these dolls have a "story" and that there's a book to accompany them. Teresa Harris is the author of "Gabriela".
Here's a brief synopsis of the book:
Gabriela has grown up surrounded by the arts—dance, painting, music, and theater. But poetry is becoming her art form of choice, for good reason: she struggles with stuttering and poetry helps her words flow more freely. Although Gabriela is a bit quiet, when she does speak, she is sharp, honest, and funny. But can she learn to harness the power of her words and her creativity to help save her beloved community arts center from being torn down?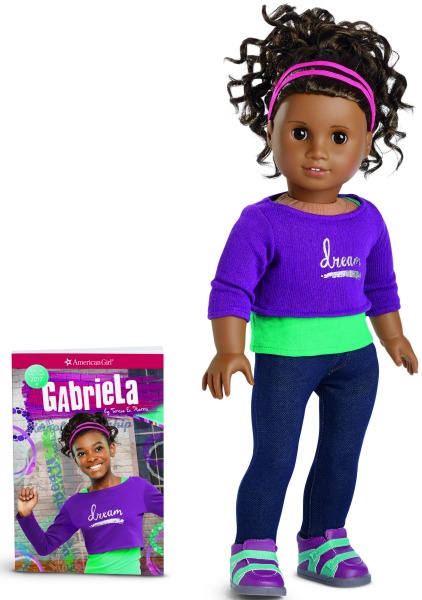 Now available for purchase is the beautiful 18-inch Gabriela doll, as well as several performance-inspired outfits, accessories, and toys. American Girl announced that unlike past Girl of the Year characters, Gabriela will be available throughout 2017 and beyond. This is wonderful news for doll collectors.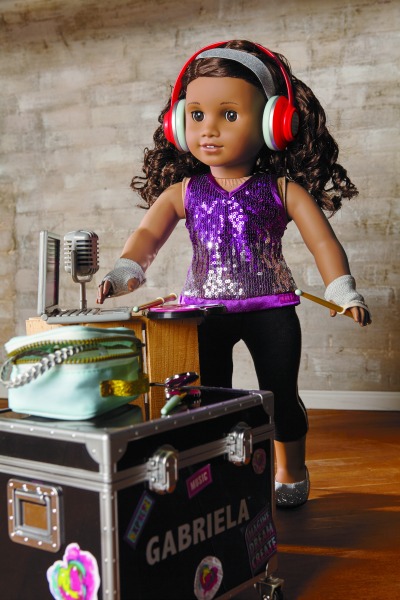 To connect students with Gabriela's inspiring message, and to bring awareness to spoken word poetry, American Girl is partnering with Scholastic to create and distribute Express Yourself, a program for classrooms that empowers students to use the arts as a tool for self-expression. The program will be available in March 2017 and will be comprised of classroom resources that give teachers the tools to encourage students to find their creative voices. It'll be just in time for National Poetry Month in April.
For more information about Gabriela McBride and her story, go here.
This is not a sponsored post. All opinions are 100% my own. Images are property of American Girl.