This is a sponsored post in collaboration with JCPenney. All opinions are 100% my own. #SephorainJCP #SoWorthIt


January is always such an exciting time of year! I love the beginning of a new year because I feel like it's a chance for me to start fresh. For the new year, I've been working on maintaining some healthy new habits and beauty routines because it's important to take care of yourself. It's also important to treat yourself from time to time.
It looks like Sephora had the same idea as I did: to start the new year right. They put together a Sephora Favorites Refresh, Set, Glow Kit, that's perfect for the work hard, play hard girl on the go. The kit features on-the-go glam solutions that will revive your hair, complexion, and makeup and is the perfect way to kick off the new year.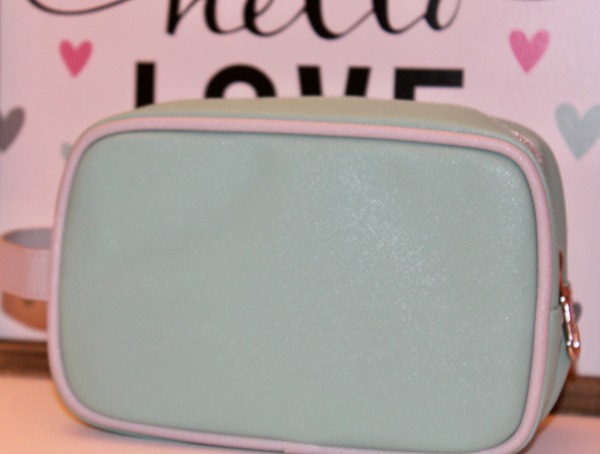 Refresh, Set, Glow Kit is exclusive to Sephora Inside JCPenney. They're literally two of my favorite brands to shop, so having them both in the same place is a win-win for me!
Before I even opened the kit, I was in love! It comes in this adorable, light aqua zippered, cosmetic bag and has the Sephora signature logo on the handle. Inside are a ton of fun things to try.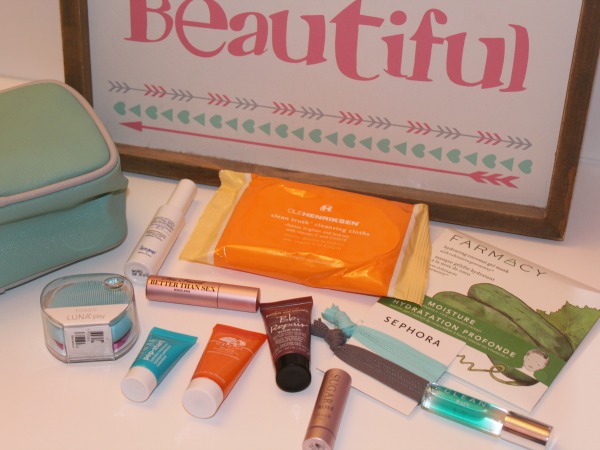 There are 11 portable picks in all, each set to either revive your hair, your skin, or your makeup. Here's what you'll find inside this kit:
Mini Foreo: Play by Foreo – This genius invention allows you to clean while you're on-the-go. They're perfect for the gym or even traveling.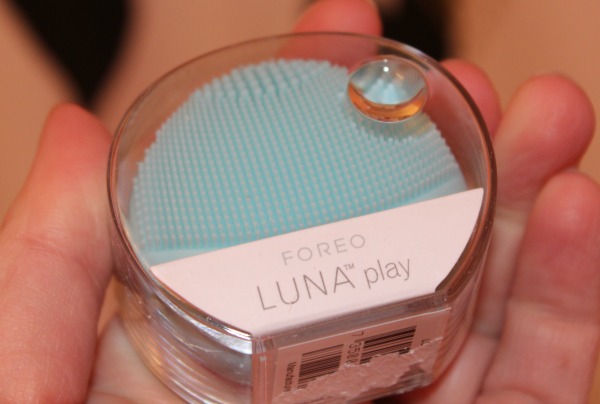 Blur by Clinique – This blurring product is perfect for adding finishing touches to your face and especially help with improving your selfies.
Coconut Sheet Mask by Farmacy – You'll love this deeply moisturizing calming and soothing mask.
GinZing Moisturizer by Origins – Your skin will get an extra "zing" from this energy-boosting moisturizer.
Defense Refresh Mist (15mL) by Supergoop – This mist is perfect to spray on after makeup has been applied, as well as allowing you to apply sunscreen after makeup. It also reapplies several times during the day.
Truth Wipes by Ole – These wipes have the ability to brighten, hydrate, and cleanse your skin, all in one. This fit perfectly in your purse or gym bag.
Ties from Sephora Collection – These are great for pulling back your hair while you wash your face or even just for down time at home.
Sugar Lip Treatment (Rose) by Fresh – You'll fall in love with this super moisturizing lip treatment with SPF, that leaves your lips beyond soft.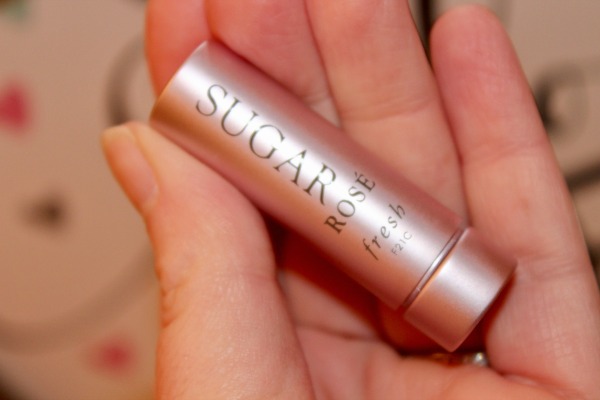 Blow Dry by Bumble and bumble – We could all use a little help repairing what we've done to our hair via the blowdryer.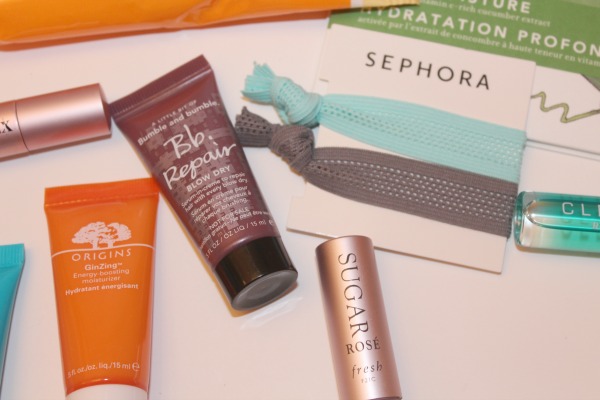 "Better Than Sex" Mascara by Too Faced – I think the name of this product speaks for itself! It's an amazing mascara. That's for sure!
Rain Skin Rollerball by CLEAN – This light fragrance smells amazing and is so easy to stick into your cosmetic bag in your purse.
The Refresh, Set, Glow Kit is a beautiful collection of sought after products that make you feel beautiful. It's perfect to take on a trip and would make a great gift for every girl on your shopping list! Have you shopped at Sephora Inside JCPenney before? What are some of your favorite products? Share with me in the comments. For more information about Sephora Inside JCPenney, go here.
About Sephora inside JCPenney
At Sephora Inside JCPenney, you can find fashion and beauty all in one place with it's unique, open-sell environment. JCPenney began opening Sephora inside JCPenney stores in October 2006. That original launch turned into a phenomenon and today there are Sephora locations in JCPenney stores nationwide.