Barbie turned 55 yesterday! She's looks absolutely amazing for her age, don't you think?
I grew up loving Barbies. I think Barbie was a favorite of most little girls and still is.
Emi and I had the chance to attend Barbie's birthday celebration at
Farrell's Restaurant
. At each of their participating restaurant locations, there was a special celebration which included appearances by Barbie and Ken, games, prizes and even a special Barbie Birthday Zoo for the kids to share.
We arrived a little bit early to find several little girls anxiously awaiting the start of the party and playing with their own Barbies outside of the Farrell's door.
When the doors opened and we were welcomed into the party room,
we saw that the room was decorated for Barbie's birthday.
Emi insisted that we bring her own Barbie table and chairs and she set it up right on the party table. (notice Barbie's own tiny banana split and homemade birthday card on her table). 
All of the children were so excited when the party host first introduced Ken! Everyone clapped and Ken appeared in the room. I couldn't help but laugh out loud because he kept the stiff posed arms throughout the celebration. The Ken they chose was so adorable and had so much personality!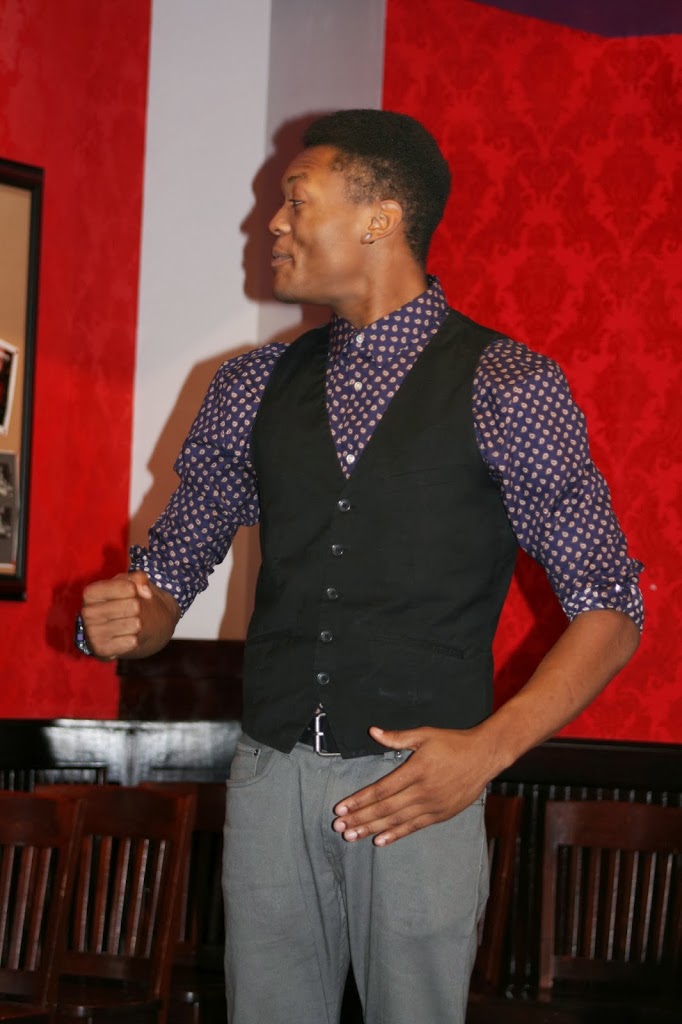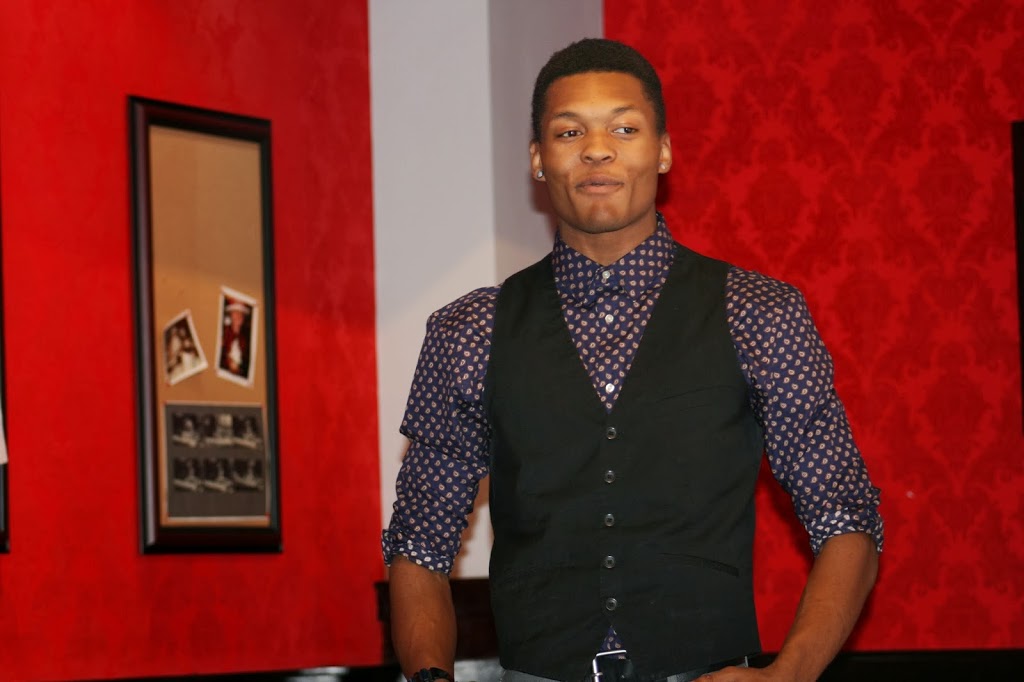 Soon after, Ken introduced Barbie and when she came out,
with her stiff arms too. Barbie was as adorable and talented as Ken was.
They were the most amazing performers that this Farrell's could've found for this event and were both beyond animated, beautiful, and never broke character. You could just tell that "Barbie" and "Ken" were genuinely having fun with the kids. I certainly appreciate their version of this Barbie song…
The kids  were so excited to play games with Barbie and Ken. First they played a trivia game, to see how much they knew about Barbie! Emi actually won TWO prizes in the trivia game! I have no idea how she knew Barbie's full name, but that was one of the questions she answered!
Then they played "Hot Pig" (it's like Hot Potato) with Barbie while Ken played the drum.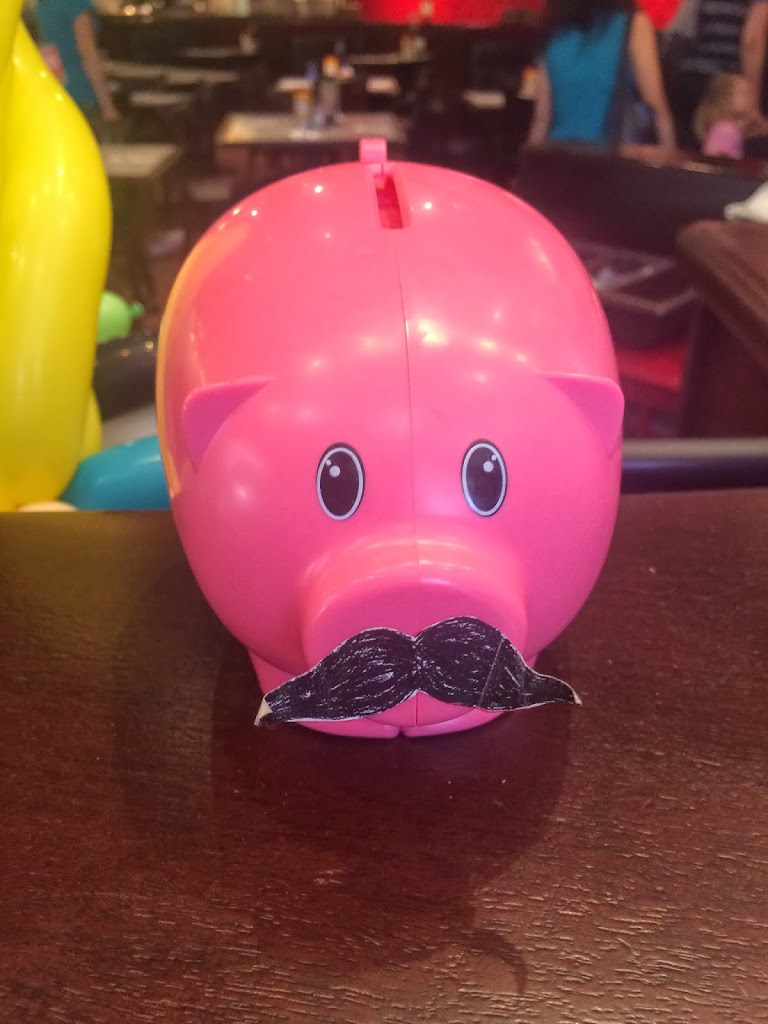 Did I mention that this Ken is amazing on the Farrell's drum?
After the games, the kids all got to share the special Barbie Zoo! What a treat!
Emi was in heaven getting to have ice cream at 10:30 a.m. and before lunch!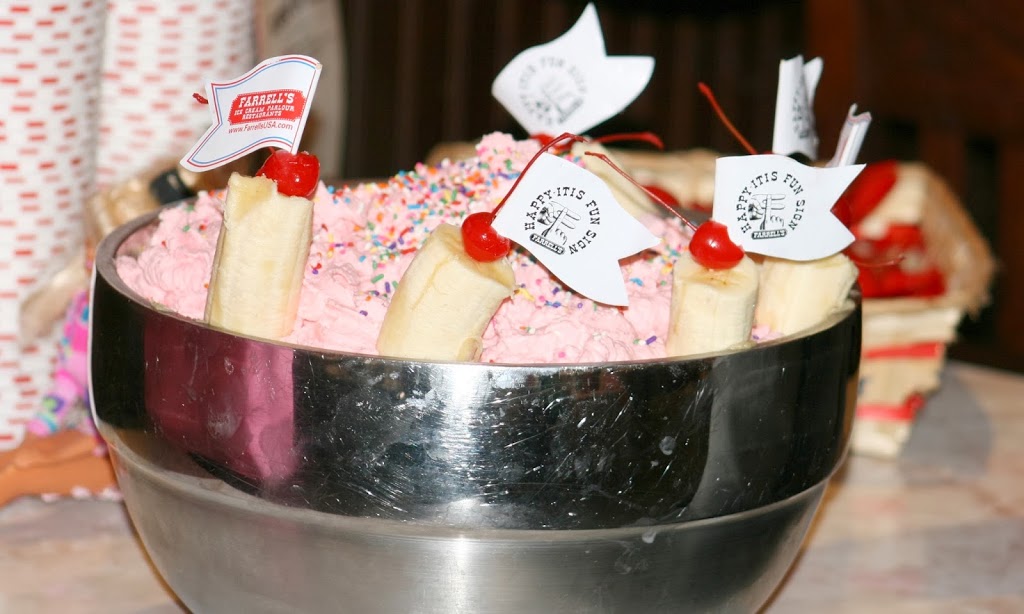 At the end of the party, the kids got to have their pictures taken with Barbie and Ken!
The most powerful part of the whole event for me, was the statement Farrell's made, without saying a word! For them to show the children (and adults) in attendance at Barbie's birthday celebration, that Barbie and Ken are NOT ALWAYS blond-haired and blue-eyed with white skin, was something that I wish more companies would do.  I don't think there was one child at the party who noticed anything different about this Barbie and Ken, which is what makes me smile most! I thanked the manager, Chad, not only for hosting this fun event, but also for opting to feature a non-traditional Barbie and Ken to the kids! I honestly think there needs to be more of these kinds of occurrences in our society! Thank you Farrell's! You really wowed me…again!