It's no secret that Kis is one of my favorite brands. I had the opportunity to drive the Sedona and the Sorento, each one for a week, and loved both of them. It's a great brand and I appreciate the safety features they build into each model, in addition to all of the other features.
When I heard the announcement that Kia Motors America formed an expanded partnership with B.R.A.K.E.S. (Be Responsible and Keep Everyone Safe), a non-profit organization that provides free, hands-on defensive driving workshops in cities nationwide, I was excited to share the news with my readers!
The program was developed to accelerate the education of teen drivers and their parents on safe driving practices. The multi-year partnership is expected to double the number of teens and parents that receive the life-saving training.
B.R.A.K.E.S. will use an expanded fleet of vehicles provided by Kia and increase the number of classes offered.
Here's a video about the course:
As a parent of a future teen drive, I don't like to hear real statistics but it is important to be educated and aware! Did you know that crashes are the leading cause of death for 15-17 year olds worldwide? This is so sad and scary but a real statistic.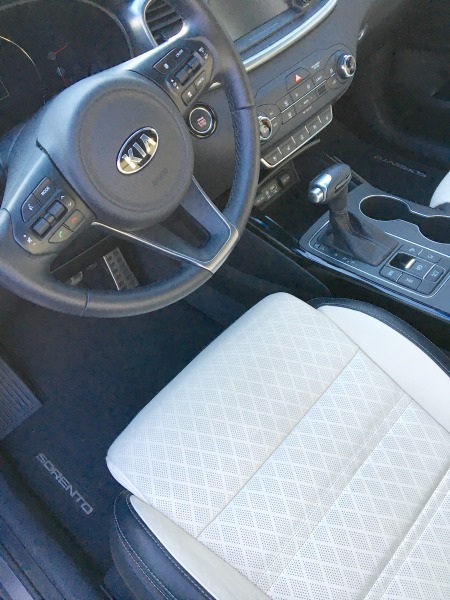 To provide teenagers with the training and tools to be safe and responsible behind the wheel, Kia Motors America (KMA) and the B.R.A.K.E.S. (Be Responsible And Keep Everyone Safe) Teen Pro-Active Driving School are bringing the 501(c)(3) 0uycharity's free advanced driver training to San Diego July 30-31 at Qualcomm Stadium. According to a recent study, the B.R.A.K.E.S. program reduces the accident rate of teen drivers by approximately 64% in their first three years of driving. 
The B.R.A.K.E.S. curriculum includes advanced, behind-the-wheel training from professional driving instructors using Kia provided vehicles.
Training includes:
skid control
distracted driving awareness
panic stopping (ABS activation)
drop-wheel recovery
car control
Together, we can help save lives by preparing teens for the hazardous conditions they will face while on the road!  If you or someone you know has a teen, enrollment is still open. Reserve a free seat today at http://putonthebrakes.org/shop. 
Connect with Kia Motors American on Facebook, Twitter, and Instagram.
This is not a sponsored post. All opinions are 100% my own. Some images and video clip are property of Kia Motors America and the B.R.A.K.E.S. program.