I was invited to take a tour of Tanaka Farms in order to facilitate this post. All opinions are 100% my own. 
Have you been to Tanaka Farms yet? It's a real, working farm in the heart of Orange County They offer a variety of seasonal farm tours throughout the year, for your family to experience together.
We recently had the opportunity to take a farm tour with some friends, to kick off Strawberry Season. The strawberry tour is a one-hour long, wagon ride around the 30 acre farm. As we sat in a wagon pulled by a tractor, our tour guide discussed the different farming methods used at Tanaka Farms, as well the history behind it.
Throughout the tour, we stopped to see where different fruits and vegetables were being grown and even got to sample many of the ones in season. It's a great way to get your kid to eat their vegetables!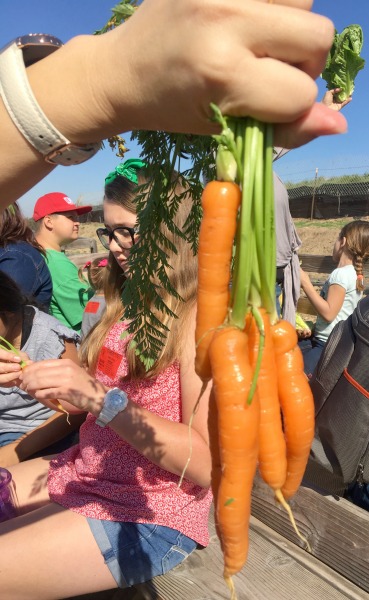 The last stop on our tour was the most exciting one for us. It was in the strawberry patch! Before getting out of our wagon, our guide gave us a mini lesson on how to properly pick the strawberries.
Next, we got to walk through the strawberry patch to pick our own strawberries and fill up our own one pound basket of strawberries to take home! If you take this tour, you're also allowed to eat strawberries as you're picking. They are so sweet and delicious this year! It was so much fun!
Tanaka Farms offers Strawberry Tours on Saturday and Sunday, every half hour, from 9:30-2:30. No reservations are required but a 20-30 minute arrival beforehand is recommended. They also offer tours Monday through Friday but reservations are required and can be made by calling (949) 653-2100 ext. 204 or email [email protected]. 
School and group tours are also offered and require a reservation. The cost for the farm tour is $18 for adults and children, with children 2 years of age and younger free.
Strawberry season at Tanaka Farms is such a fun time of year to visit. For more information about dates and times for the tours, go here.  Be sure to make it out this season for the strawberries! I promise they are delicious!
While you're at Tanaka Farms, you'll also want to stop in at their fresh produce stand to purchase the freshest, most beautiful fruits and vegetables around. They also offer a variety of other delicious products for purchase.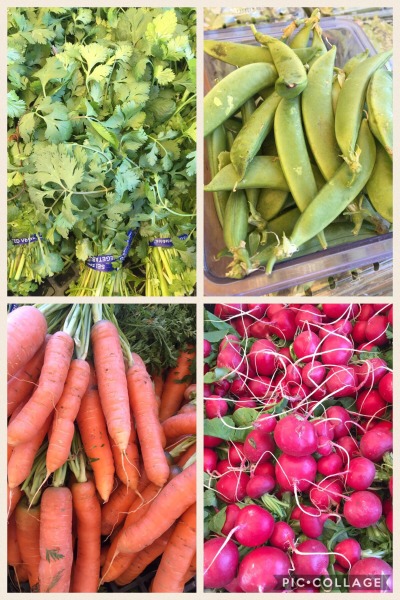 Connect with Tanaka Farms on Facebook, Twitter, and Instagram.