I don't know who gets more excited for the release of new family films, me or my daughter? I LOVE to watch kid-friendly movies with Emily, especially because the filmmakers always seem to include so many clever details to capture adults' interest too. Now the the makers of Coraline and ParaNorman are coming out with another film, The Box Trolls!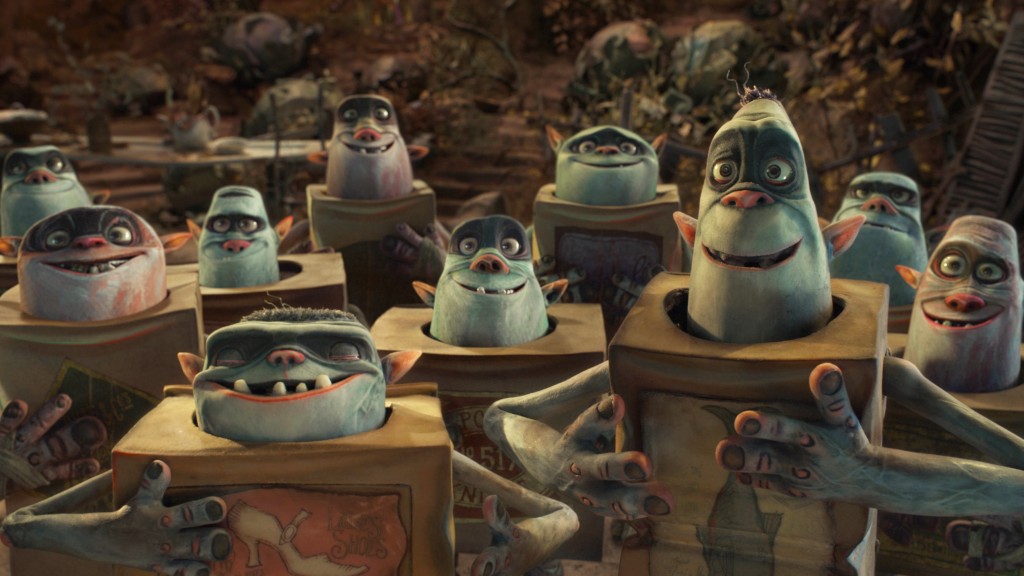 Here's a synopsis of the film:
A family event movie from the creators of "Coraline" and "ParaNorman" that introduces audiences to a new breed of family – The Boxtrolls, a community of quirky, mischievous creatures who have lovingly raised an orphaned human boy named Eggs (voiced by Isaac Hempstead-Wright) in the amazing cavernous home they've built beneath the streets of Cheesebridge. When the town's villain, Archibald Snatcher (Academy Award winner Ben Kingsley), comes up with a plot to get rid of the Boxtrolls, Eggs decides to venture above ground, "into the light," where he meets and teams up with fabulously feisty Winnie (Elle Fanning). Together, they devise a daring plan to save Eggs' family.

In honor of día del Padre, here's an adorable printable you can print out to use for a special father!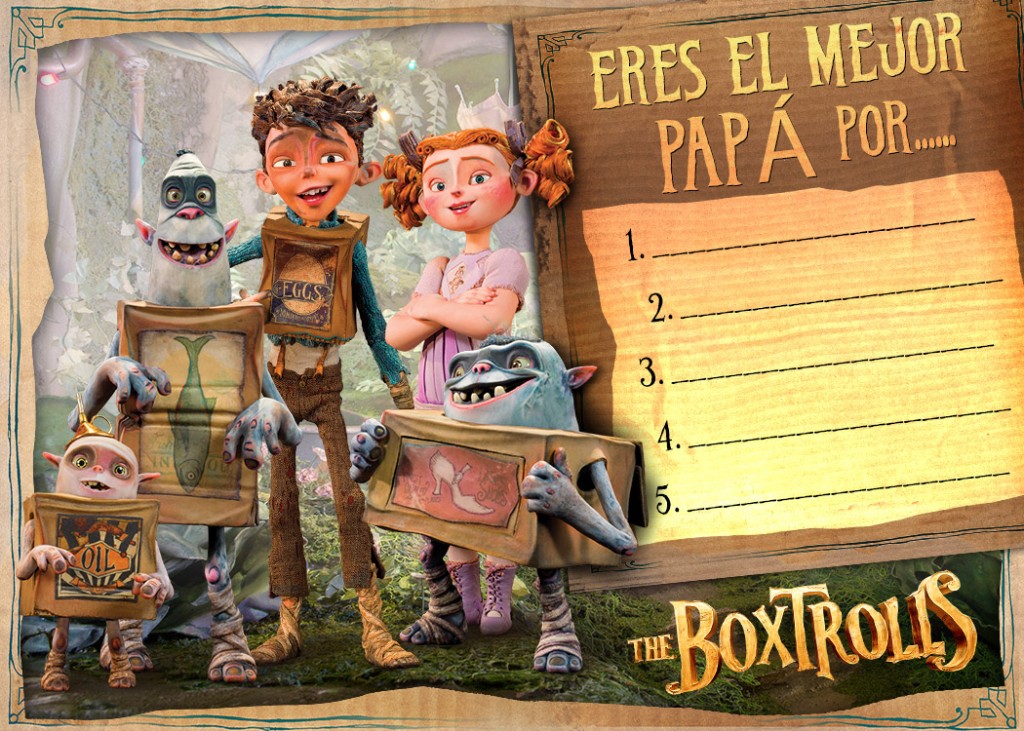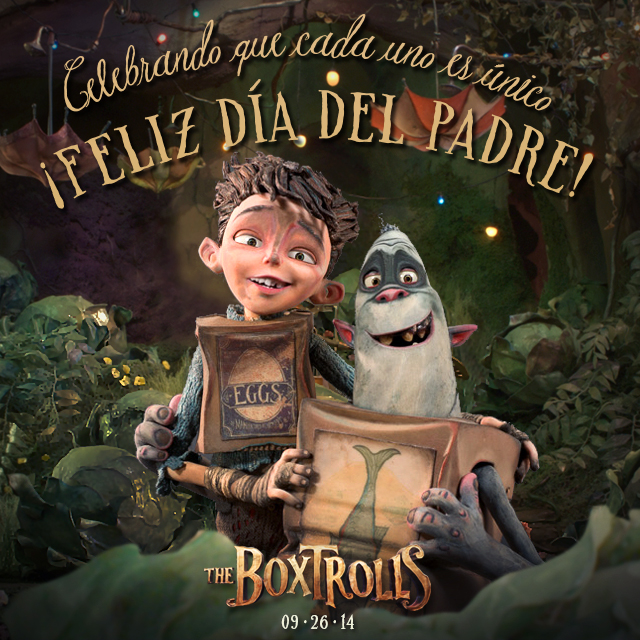 I don't think I can wait until 9/26/14 for The Box Trolls to come into theaters!
It's going to be such a fun film, don't you think?
Check out their official site: http://www.theboxtrolls.com/ 
Official Facebook: https://www.facebook.com/theboxtrolls
Official Twitter: https://twitter.com/TheBoxtrolls