This is not a sponsored post. All opinions are my own. 
This summer, yogurt lovers can pack up their picnic baskets and head to Yogurtland to enjoy five new scratch-made flavors that are reminiscent of family outings and warm summer nights.
These new promotional flavors, available from June 5 to August 6, explore the tastes of summer and are inspired by summer experiences, and the fresh fruits and desserts that are associated with them. These new flavors join Yogurtland's more than 200 other handcrafted, gourmet flavors that are made at Yogurtland's very own dairy with mastery and care, and with one thing in mind – delighting guests to the last spoonful.
The five mouth-watering flavors are:
Home Grown Watermelon Sorbet – Starting June 5, this delicious sorbet will have Yogurtland lovers quenching summer heat with the season's favorite fruit. Combining everything there is to love about watermelon, sweet, fresh, and fruity, this flavor offers a refreshing experience on a hot summer day.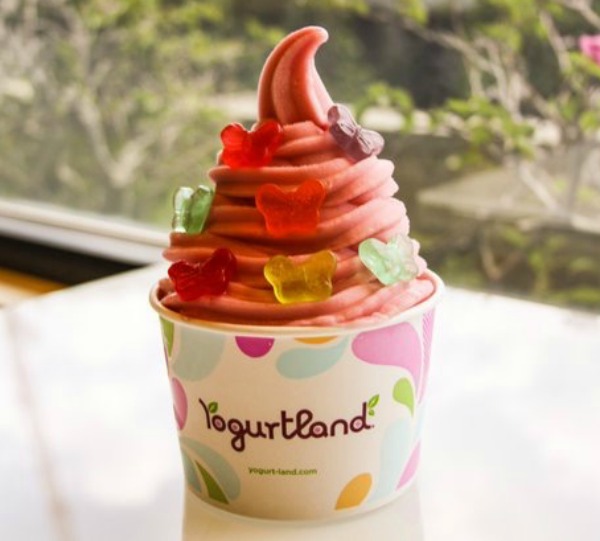 Sun Kissed Strawberry Shortcake – Inspired by summer's favorite dessert, this flavor blends the deliciousness of real California strawberries with real sweet shortbread cookie. In each spoonful, the fruity, juicy strawberry taste is followed by notes of cake and whipped cream for a complete dessert sensation.
Sweet n' Smooth Peaches and Cream Gelato–  This combination of fruity tartness and creamy gelato makes for the perfect summer treat. Inspired by some of the delicious treats individuals crave on a summer day, this flavor fills each spoonful with real Freestone peach taste.
Larger Than Life Mud Pie – Chocolate fanatics rejoice, this 'larger than life' flavor layers rich chocolate, tasty coffee, and delectable chocolate cookies. The perfect balance of each layer comes through to create a decadent mud pie taste for all to enjoy.
Picnic Favorite Apricot Mango Tart– No picnic is complete without juicy summer fruits. The subtle balance between sweet and tart, this flavor combines two fruit favorites, sweet apricots and juicy mangos. This delicious flavor is available starting July 17.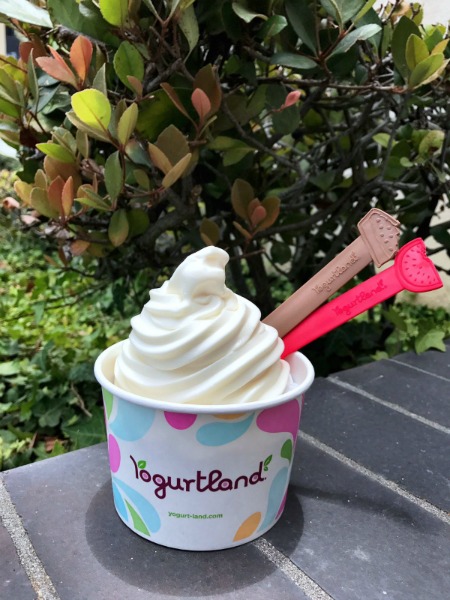 Yogurtland is also introducing two new collectible spoons, one featuring a red watermelon wedge and the other a slice of mud pie. Yogurtland is collaborating with the Watermelon Board to highlight the use of the juice of U.S-grown watermelons in this along-awaited flavor. To top off these delicious flavors, Yogurtland is introducing gummi butterflies as the perfect topping. So what are you waiting for? Get to your closest Yogurtland and try these new flavors while they're around through August 6.
Images are property of Yogurtland.