One of our family's most favorite places to visit together is Irvine Park Railroad! There's something about the nostalgia of a train!  I don't think there's a kid out there (or an adult) who isn't fascinated by trains, especially when you can ride on them! 
I wonder if the owners of Irvine Park Railroad, John Ford and Steve Horn, realized what a success their business would be, when they opened it 20 years ago?  The childhood best friends took a chance and opened up in Irvine Park at first as a concession business. From there they expanded to include paddleboat rentals, then added a catering business Finally, after wanting to add more activities and attractions for park visitors, they founded Irvine Park Railroad in 1996.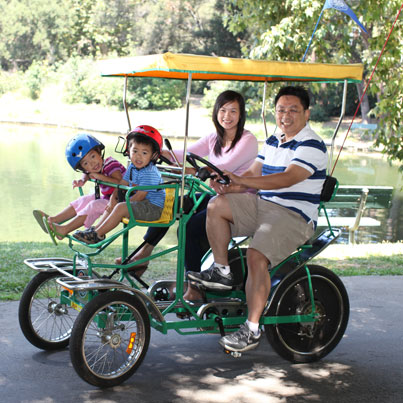 Irvine Park Railroad is one of Southern California's most popular family destinations, taking . Not only is the railroad open as a regular part of Irvine Regional Park, but they also have events and offerings during special times of the year, such as the annual Fall Pumpkin Patch, Christmas Train and Christmas Tree Ranch, and Easter Eggstravaganza, and Annual Celebration.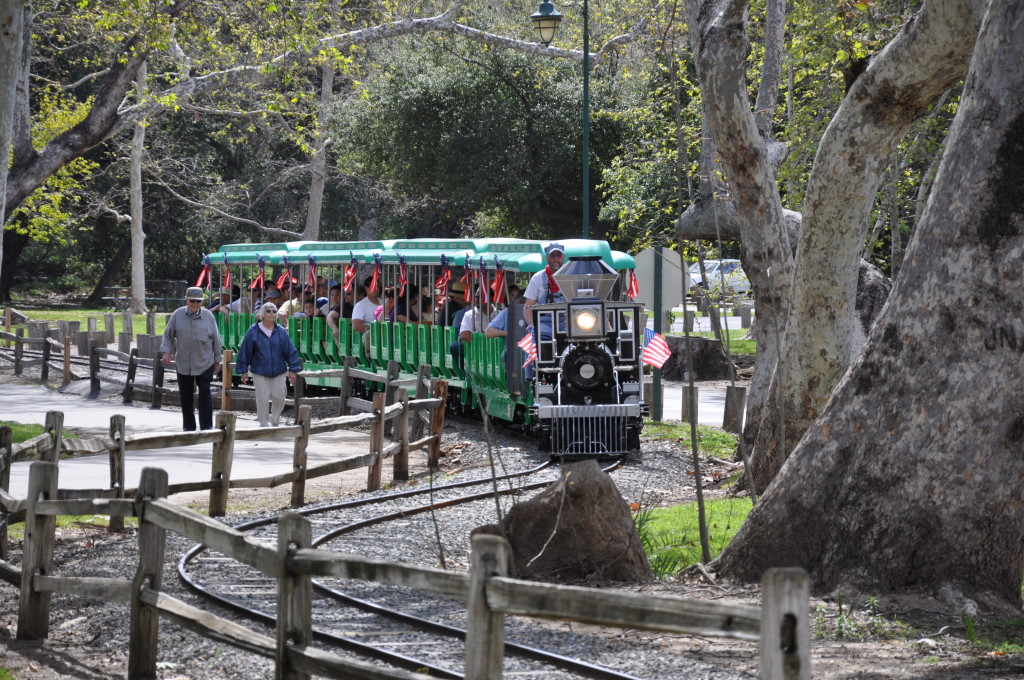 With this year marking the 20th anniversary of Irvine Park Railroad, you are invited to come celebrate the grand occasion on Saturday, February 20th and Sunday, February 21st. They'll be rolling back prices to their original 1996 prices, including $2.00 train rides! (children under 12 months ride free.)  It's their way of saying "thank you" to all of their loyal customers who have visited Irvine Park Railroad over the years.
The 20th Anniversary Celebration will also feature other $2.00 activities and concessions including:
Face painting and panning for gold will require two $2.00 tickets. FREE giveaways will include Irvine Park Railroad balloons!
Note: The $2 tickets are valid during the Anniversary Celebration weekend only. Coupons, discounts and/or any other promotions are not valid on the anniversary celebration dates. 
Raffles will also be conducted on both Saturday and Sunday, every hour from 11:00 am to 3:00 pm. Winners will receive Irvine Park Railroad prizes ranging in value from $60.00 to $300.00.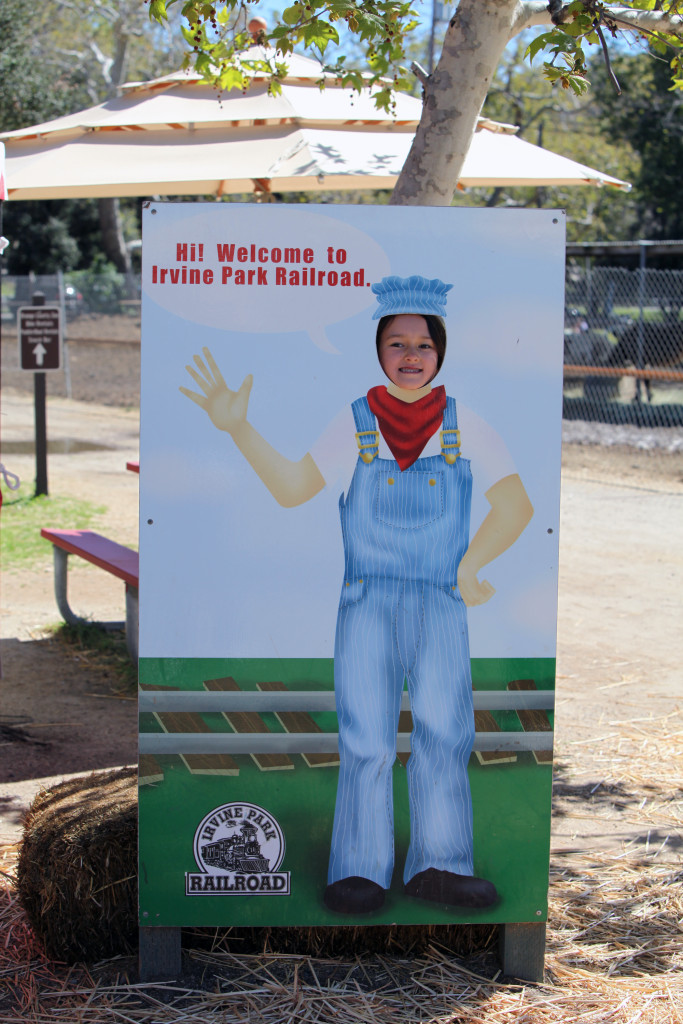 The festive celebration will feature the Lazy Brad Lewis Band, a country blues with rockin' soul band. They'll be around playing on both days from 11:00 am to 3:00 pm.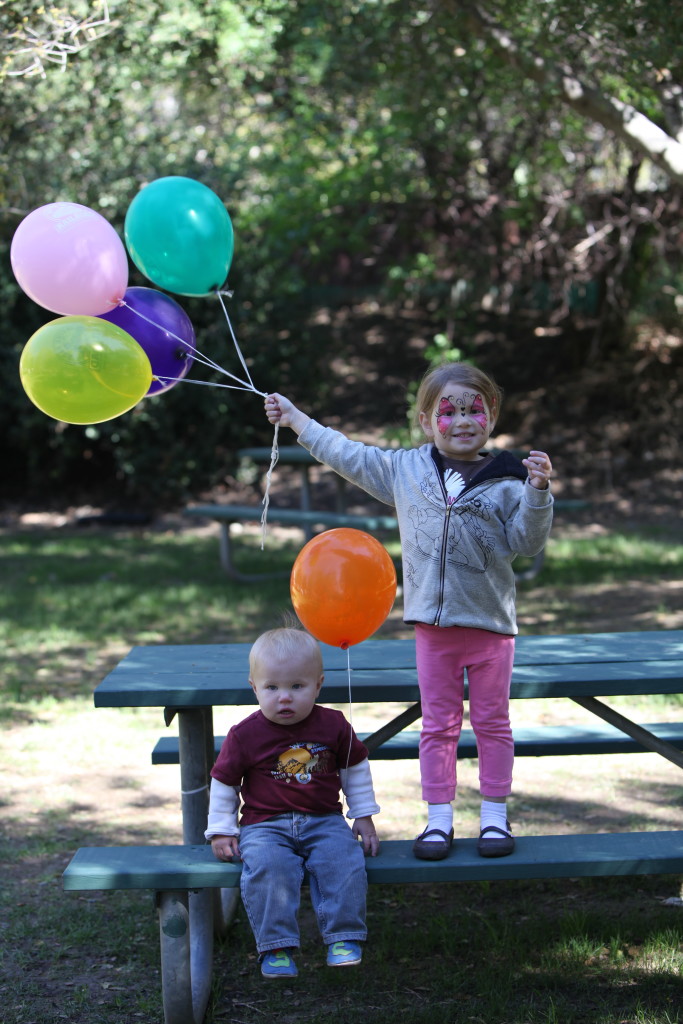 While at Irvine Regional Park, be sure and visit the parks other activities including Wheel Fun Rentals® at Irvine Park bike and paddle boat rentals, pony rides and the Orange County Zoo. 
The park entrance fee is $5.00 per vehicle. Irvine Park Railroad opens daily at 10:00 AM. Irvine Park Railroad is located inside of Irvine Regional Park at 1 Irvine Park Road, Orange, CA 92869.
I'm also hosting a giveaway for one of my own lucky readers to win 8 tickets and 1 Wheel Fun Rentals at Irvine Park Bike Rental (excludes the double surrey). Just enter below on the Rafflecopter! Good luck everyone! Hope to see you at the Irvine Park Railroad 20th Anniversary Celebration!
I was invited to attend a media day in exchange for coverage and sharing about this event. All opinions are 100% my own. Photos are property of Irvine Park Railroad.