The Shops at Mission Viejo is preparing to welcome six new retailers to the center over the next few months. The stores, studios and restaurants will include Madewell, The Melt, Full Psycle, A Pea in the Pod, Soma, and Islands Fine Burgers & Drinks. 
Patsy Sanquist, Director of Marketing and Business Development for The Shops at Mission Viejo was quoted as saying, We're excited to welcome a mix of new fashion, dining and lifestyle options for our shoppers.
Madewell debuted at the center on January 26. It's the perfect shop to find great jeans and create an effortlessly cool wardrobe. The 3,400-square-foot store is located on the upper level, near Center Court.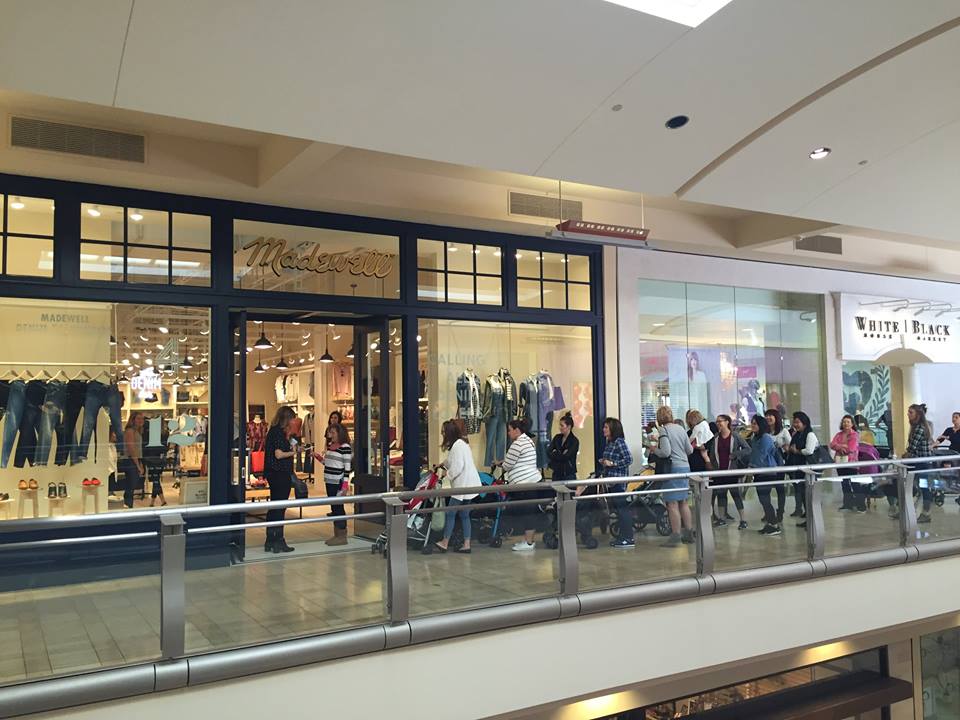 The Melt will be making its appearance with a 2,000-square-foot eatery and outdoor dining area in mid-February, with a location on the lower level near Nordstrom, The Melt will offer fresh American cuisine, made with 100 percent natural ingredients.
Also slated for a mid-February opening is Full Psycle, a full-body cycling studio with spin classes that pair standard indoor cycling routines with strength training and pilates-based core exercises.
Three more retailers are slated to join in the spring include:
A Pea in a Pod – a store featuring luxury and casual clothes for mommies-to-be. The store will be located on the lower level near Nordstrom.
Soma – will also join in the spring, moving into a roughly 2,200-square-foot storefront featuring lingerie and loungewear.
Islands Fine Burgers & Drinks – expected to join the center this summer, the restaurant specializes in gourmet burgers, fresh cut fries and tropical drinks that will pair well with their great happy hour deals.
For more information, please visit The Shops at Mission Viejo on Facebook at http://www.facebook.com/ShopsAtMissionViejo, Twitter, and Instagram
Disclosure: This is not a sponsored post. All opinions are 100% my own. Images and logo are property of The Shops at Mission Viejo.