I received spa services in exchange for writing this post. All opinions are my own. 
Summer is a great time to relax and enjoy the beautiful weather outside, especially here in Southern California. For me, it's also an opportunity to put more effort into my own self care and give myself some extra TLC and pampering. I've learned that the better I take care of myself, the happier I am and more able I am to care for those I love. (a.k.a my family)
Burke Williams Day Spa is one of my favorite places to get pampered. Whether it's with one of their amazing massages, a facial, or a pedicure, I live for my special trips there because in addition to the services I've booked for myself, I can also spend as much time as I'd like, relaxing in the spa area, which includes the whirlpool, sauna, steam room, cool misting room and a vanity area. It's amazing!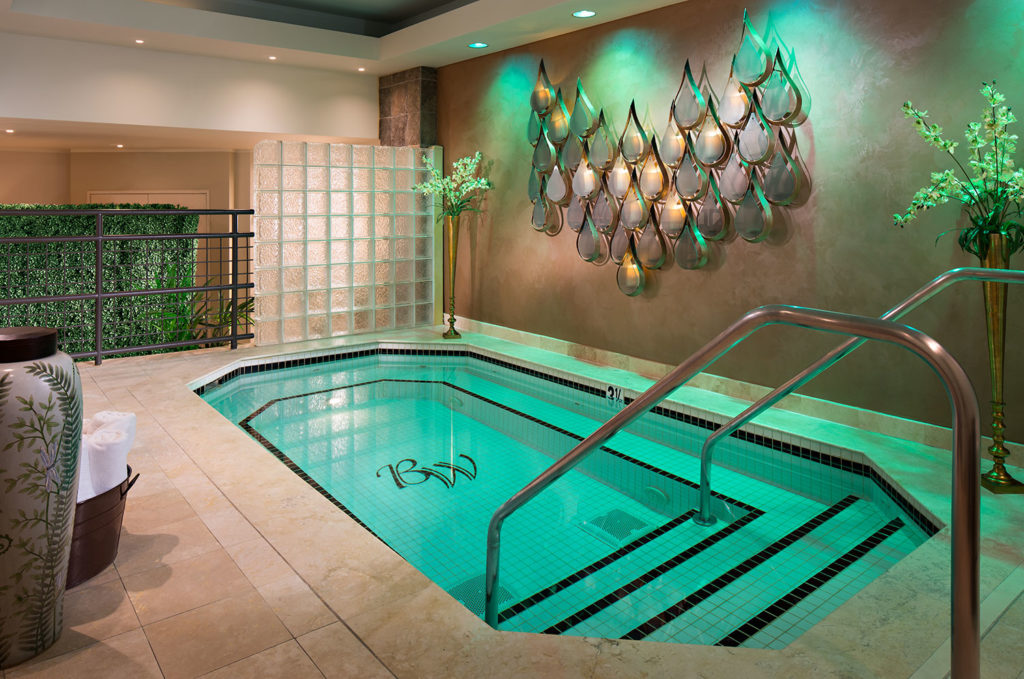 Did you know that Burke Williams has its own, exclusive skincare line called H2V? This signature skin care line proves lasting beauty is a marriage of art and science. H2V products combine natural herbs and botanicals with tested scientific ingredients. Burke Williams' team of experienced scientists, estheticians, and industry professionals have created an effective, results-oriented line of products designed to repair and enhance your skin. Constantly evolving to incorporate the most advanced technology, H2V is a custom-formulated professional skin care line that is designed to enhance your natural beauty.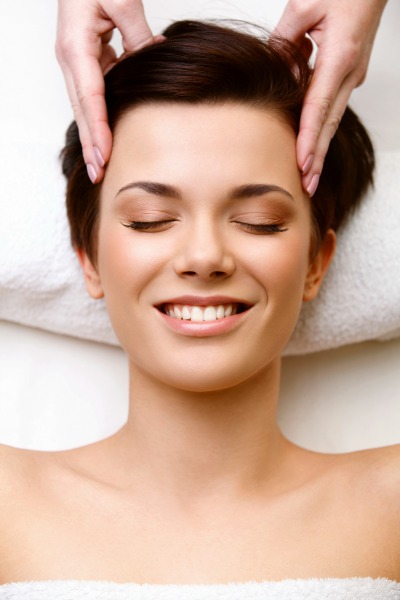 One of the line's best selling products is Buff, which is a refining exfoliant with microdermabrasion crystals and cornmeal, that provides even and complete exfoliation. Bentonite clay assists with detoxifying to maintain fresh looking and healthy skin. Buff is great for teens, men and women. It's a fantastic product that could be an ideal (and affordable) gift for yourself or special someone in your life. 
I'm so excited about this product that I'm hosting a giveaway for one (1) of my lucky readers to be able to win their own jar of Buff, one of Burke Williams' top selling products, and a 3 Day Spa Pass. (spa pass good for three trips to Burke Williams to use the amenities and receive 20% off services).
To enter my giveaway, just go to my Instagram. look for the photo above, showing a girl receiving a relaxing facial, and leave a comment telling me what your favorite spa service at Burke Williams is. I will accept comments as entries on the Instagram post until 11:59 p.m. on 8/27/17, when I will close the giveaway. I will then draw a winner using Random Number Generator. Winner will be contacted via DM on Instagram. Good luck everyone! Thanks for reading!
All of Burke Williams H2V products are available for purchase in their online store. You can check them out here.
Some images are property of Burke Williams Day Spa.