I was invited to attend a special media event in order to write this post. All opinions are my own. 
This summer, Holiday Inn® hotels kicked off the "Summer of Smiles", a series of on-property events, made possible with their partnership with Scholastic. The main goal of the program is to help keep kids reading all summer long. The "Summer of Smiles" is the Holiday Inn brand's new program full of in-hotel experiences, including character breakfasts, a lending library, and a total eclipse viewing party, were especially crafted to make both parents and kids smile.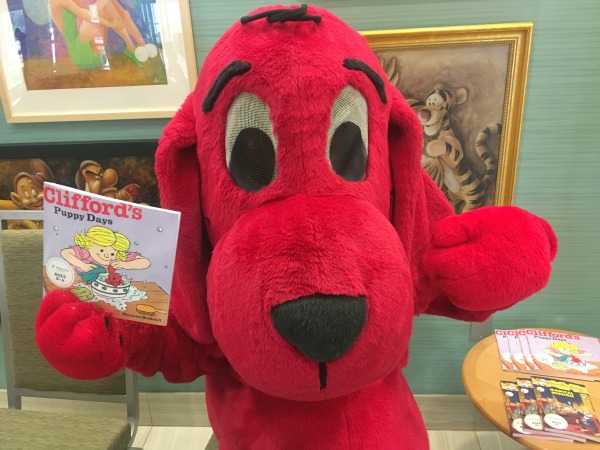 As I mentioned, the Holiday Inn brand has partnered up with Scholastic, the world's largest publisher and distributor of children's books, for this program. We were invited to attend a special character breakfast with the popular Scholastic book characters Clifford the Big Red Dog® and Geronimo Stilton. 
Young guests at the hotel were able to meet and take pictures with the characters. They also received a take-home frame to displaying their character photo and took part in fun craft activities during the breakfast.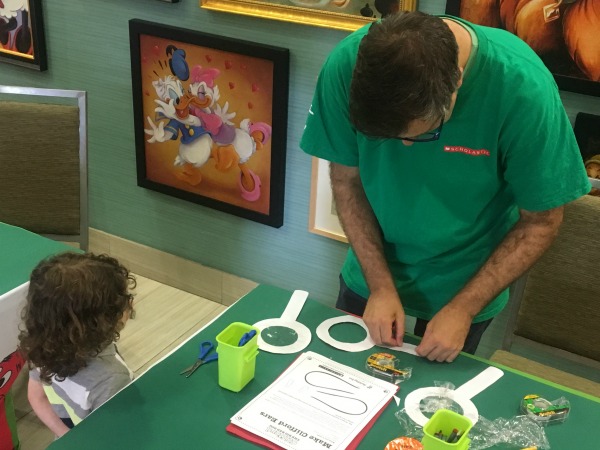 Attendees were also gifted a Scholastic book, which will also remain available for young guests at check-in, at participating locations, through the end of August.
Another great component of the program is the lending library. Select Holiday Inn hotels will offer a Scholastic lending library, through the end of August, where kids can borrow a book to read during their stay. Parents who are away from home on business can also borrow a book to read their kids a virtual bedtime story. Participating hotels will lend traveling parents a stand for their smartphone or tablet so they can read hands-free to their little ones at home. For a list of participating Holiday Inn hotels, please visit HolidayInn.com/smilesahead.
"Nothing puts a smile on kids' faces like summertime, and we want all of our guests to feel that same sense of joy when they visit our hotels this summer. We're going above and beyond to celebrate even more of those unforgettable moments that truly put the joy in travel and leave a positive lasting impact on our guests." – Eric Lent, Vice President, Full Service Hotels & Food and Beverage Solutions, The Americas
On August 21st, the Holiday Inn Nashville-Vanderbilt hotel and Scholastic will host a Total Solar Eclipse Viewing Party. Hotel guests will have a once-in-a-lifetime opportunity to watch the first total solar eclipse in America in nearly 100 years. The hotel is along the eclipse totality line, providing families with the optimal view of this rare celestial occurrence. Kids and parents alike will learn about space with the "Magic School Bus Presents: Our Solar System" book while cherishing this unforgettable moment together. Guests will also receive a special pair of eclipse-viewing glasses and have the opportunity to meet two Scholastic characters. The solar eclipse viewing party is complimentary for hotel guests. For bookings, please go here.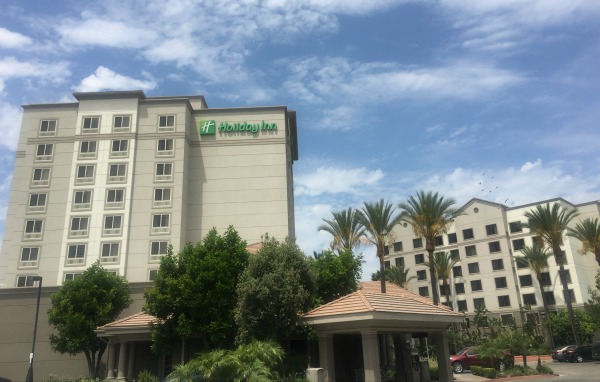 As a mom, and an elementary teacher, I really appreciate the efforts of the Holiday Inn brand in encouraging reading, even when on vacation. It's one of the most important things we need to instill in our children, beginning at a young age! 
Join in on the conversation by using and following along with the hashtag #SmilesAhead.
Some images property of Holiday Inn.