This post was sponsored by Weight Watchers as part of an Influencer Activation for Influence Central. I received complimentary products to facilitate my review. All opinions are 100% my own.
It's a brand new year and I'm really excited about striving to reach some new goals I set for this year. As a busy mom, who works full time outside the home and stays occupied driving my daughter around to all of her activities, I started to feel a bit overwhelmed at the end of last year and and kind of let my self-care fall to the side. During the holidays, I was feeling pretty sluggish and just blah.
As soon as the new year started, I really wanted to get myself on a better eating plan. After feeling like I was having way too much drive thru, towards the end of the year, I knew I needed to change some things. I  added a healthy eating plan for myself (and my family), which includes weekly shopping and weekly meal prep. It's important to plan healthy, meals that give you balanced nutrition from all of the food groups. It's equally important to include healthy snacks in your day because you don't want to leave gaps in between meals where you get hungry and reach for just any old unhealthy snack!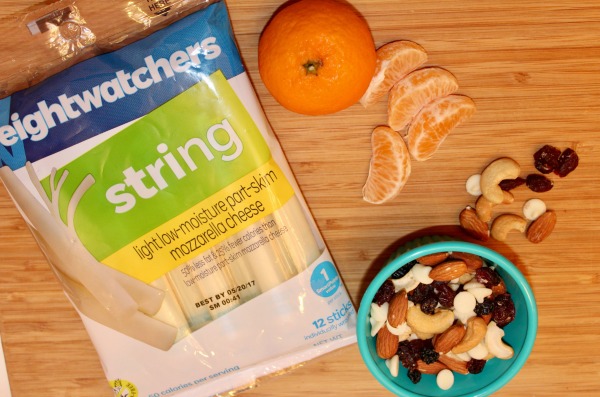 I added more fresh fruit (I love citrus), trail mix, and Weight Watchers Light Mozzarella String Cheese to my snacks and carry them in my lunchbox to work as snack options.
Since I was a kid, I've always loved string cheese. It's so fun to to peel it as you eat it. I was surprised (in a good way) to find out how full of flavor and fun to pull apart, this Weight Watchers Light Mozzarella String Cheese is.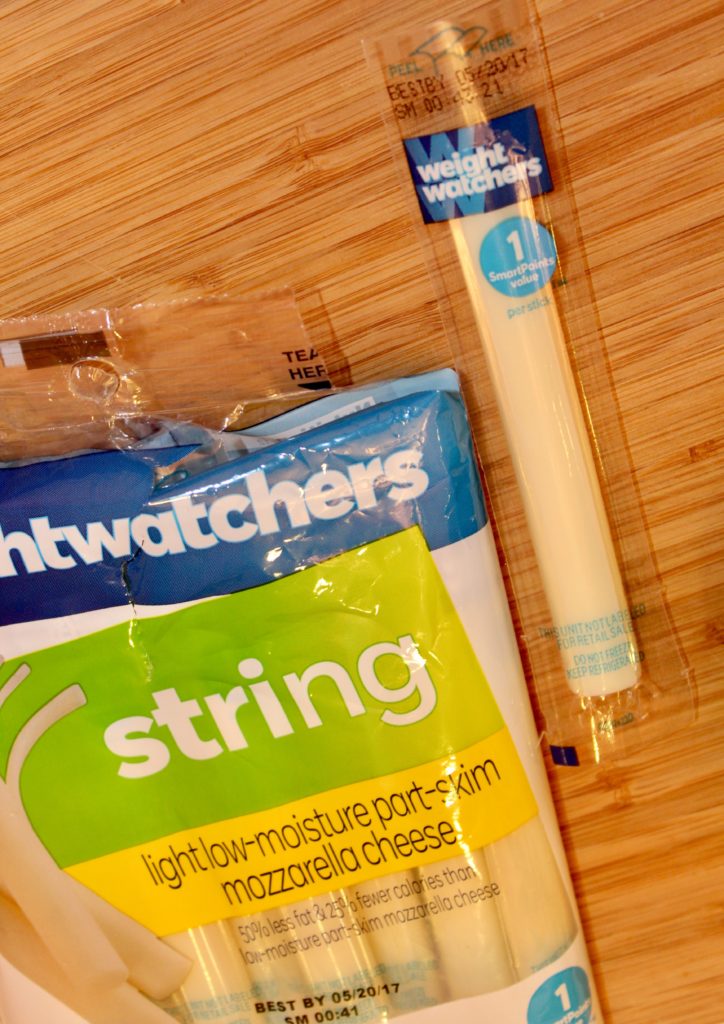 It's definitely a satisfying choice when you need a snack on the go. I shop for mine at Walmart, in the cheese section and they come in a package, individually wrapped, to help with portion control.
Each serving is only 1 SmartPoints. I feel good eating that kind of a snack and knowing it's made from real milk.
Right now, until January 31, 2017, Walmart has a digital savings offer for shoppers to save $1.00 on 2 Weight Watchers Cheese items at Walmart. To grab your own digital coupon, click here. (Please note that there is a limited quantity of coupons available.) Weight Watchers is providing a money back guarantee for shoppers who are concerned about the taste of the product. It's a great way for them to say, "Love it or get your money back"! It's "Great Taste GuaranCheesed"! For rebate details, including full terms and conditions visit http://www.TakeTheGreatTasteChallenge.com.
Since starting my new meal planning and meal prep, I feel a lot better and have more energy. My pants are also a little looser-fitting, which is a good thing! How are your New Year goals going?