I was invited by Knott's to a special media day in the park. All opinions are 100% my own. 
Knott's Berry Farm holds fond childhood memories for me. The whole park has so much real-life history in it, dating back to when the Knott Family actually lived on the property with a farm, a chicken dinner restaurant, and an old-fashioned Western ghost town. It was from there that they built the theme park around it known as Knott's Berry Farm, America's 1st Theme Park.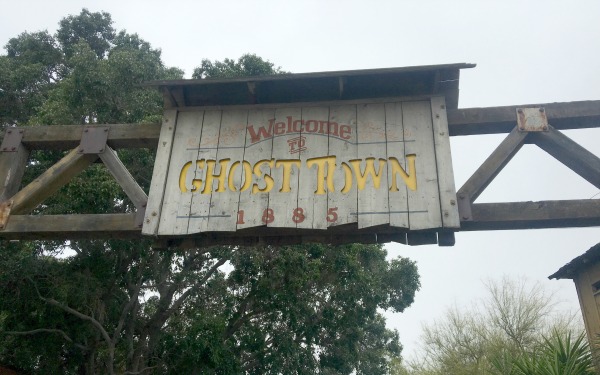 Last summer in celebration of Ghost Town's 75th Anniversary, Knott's introduced a fun, interactive experience for guests called Ghost Town ALIVE  The concept of a working ghost town for guests to interact with was brought to fruition and I had so much fun experiencing it. You literally feel as if you've stepped back in time when you're there in Calico, in the Wild West. There are townsfolk, cowboys, bandits, judges, all kinds of interesting people who live there in the beloved town of Calico.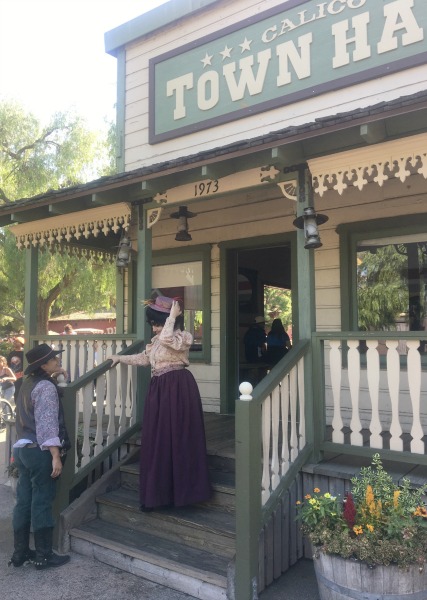 I was elated when I found out that Ghost Town Alive! was returning this summer! It is a must-do for families visiting the park! There are so many fun ways to participate in all of the town's happenings. You can become an honorary citizen of Calico and help out in the quest to capture the Mayfield Gang, which recently escaped the custody of Sheriff Wheeler.
In our case, we were actually part of their gang, we were "bad guys". I don't think we were "bad", just a bit "misunderstood" is all. Sheriff Wheeler saw right through us, just by looking at the color of our bandanas and took us right into custody, locking us in the town's jail!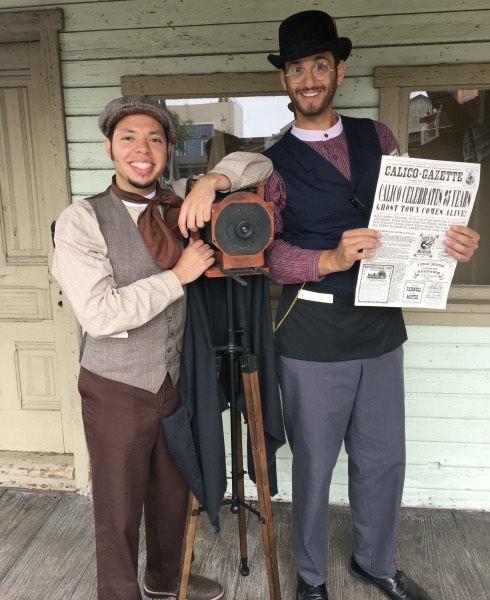 Here are just some of the things you can do in Calico during Ghost Town Alive!:
Grab a copy of the Calico Gazette, hot off the press
Participate in the town election and vote for the Mayor
Witness a wedding in Town Hall
Go to school in a one-room schoolhouse
Go to the Barbershop for a "shave" and a mustache
Help deliver a package from the Post Office
Visit the animals in the Livery Stable
Every evening, the town's "story" culminates with a town-wide celebration in Calico Square at the town's Hoedown. It's so much fun for guests to dance and mingle with the townsfolk of Calico.
In addition to all of the fun action happening in the town of Calico, Knott's also has an extensive lineup of entertainment this summer. The live entertainment continues with:
The explosive Wild West Stunt Show (Ghost Town)
The high kickin' Calico Saloon Show (Ghost Town)
Get "krazy "when Krazy Kirk and the Hillbillies mount their toe tappin', knee-slappin', gut-bustin' country comedy show that will have audiences clamoring for more! In the evening a group of krazy talented performers will have guests kicking up their heels with vine dancing, a down home jug band and dueling fiddlers and banjos! (Wagon Camp Stage)
The renowned "Traveling Circus" also returns to Knott's for another season of exhilarating performances. Set on the Calico Mine stage in Ghost Town, come witness a spectacle; see awe-inspiring stunts, and death defying acrobatics in "Circus of Wonders." The astonishing 30 minute spectacular will be action packed with all-time favorite circus attractions such as the Trapeze, Tightrope, Aerial Acrobatics, Trampoline, and of course, clowns, incorporating lighting and pyrotechnics, making this nighttime show a totally unique event! Select dates, June 10 – August 20.
While you're in the park, be sure to catch the all-new show, Snoopy's Magnificent Magical Revue, starring the World's Most Famous Beagle, Snoopy! This family-friendly show features Magician Extraordinaire Greg Wilson as he teams up with Snoopy and the entire Peanuts Gang to perform a jaw-dropping magic show and lavish musical production. Guests may even find themselves part of the act! Watch Snoopy's Magnificent Magical Revue on select dates through August 20 .The show is dark Wednesdays. (in the Charles M. Schulz Theatre.)
If you haven't experienced Knott's Ghost Town Alive! yet, you'll want to head to Knott's Berry Farm this summer, before September 4, to be part of this authentic western adventure. It's definitely an action-packed experience and fun for the entire family and is included in the price of a Knott's ticket (or Season Pass.) This summer is the perfect time to grab a Knott's Regular Season Pass, which offers unlimited visits in 2017. Knott's Gold Pass also includes admission to Knott's Soak City Waterpark, whcih we enjoyed visiting recently.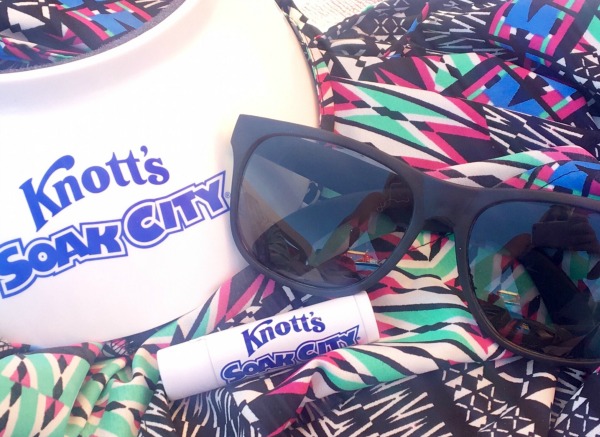 For more information about Knott's Season Passes, go here. To read more about Knott's Ghost Town Alive!, go here.