This is not a sponsored post. 
It's the beginning of the competitive cheer season and I've been trying to come up with something simple but cute to give to each of the girls on my daughter's team. (including her coaches). Although Pinterest has some great ideas and is usually where I head straight to for ideas, I wanted to do something a little different. 
I'm a big supporter of small business and I try to "Shop Small" whenever possible. One of my many favorite shops to buy from is called Chalk Boxx! I originally found her on Instagram because she's a teacher too. Her shop is a non-subsciption company that delivers specialty boxes, totes, and other fun goodies to teachers. Well, I hit her up as a "cheer mom" for this particular order.
How adorable are these custom #CHEERLIFE keychains I had her make for my girls? I'm in love with them! You can pretty much customize these with anything you'd like them to say.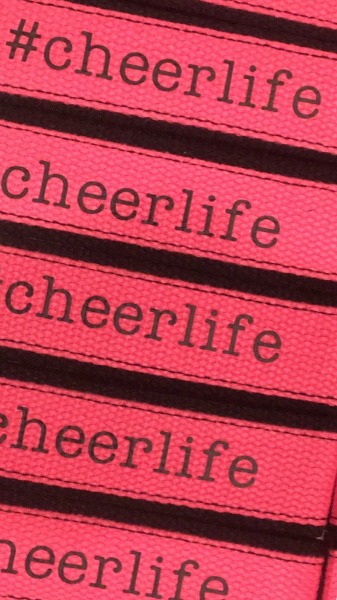 I wanted to attach some kind of encouraging, positive tag to the gifts as well, so I whipped up this little printable that says "The KEY to an amazing cheer season is TEAMWORK!" 
I also made a generic version so you can print it out here for free. I recommend printing them out on white cardstock.
If you have time, you can even laminate them. I punched a hole in each one and stuck it on the actual keychain.
I grabbed theater-size boxes of Skittles and tied each keychain onto a box, using sparkly white tulle! Simple. Cute. Unique. Exactly what I wanted! 
Chalk Boxx logo is property of Chalk Boxx.