This shop has been compensated by Collective Bias, Inc. and its advertiser.  All opinions are mine alone. #CraftAmazing #CollectiveBias
When my daughter was a preschooler, I started a holiday tradition with her every year, during Christmas time. I would put together 12 little surprise treats or bags that were labeled for the 12 days of Christmas and she would get  to open a new one each morning, as we counted down the days until Christmas. It's always been something she's looked forward to each year. As she's gotten older, I've shifted the focus during the holidays from receive to give or better yet, do for others. I'm all about practicing Random Acts of Kindness whenever possible and it shouldn't just be something you do just during the holidays. 
This year, during the holiday season, I decided to put together a little activity using the Random Acts of Kindness concept and some fun Scotch® Brand craft supplies I found at Walmart. One of my most favorite crafting items of all is washi tape! Can you tell?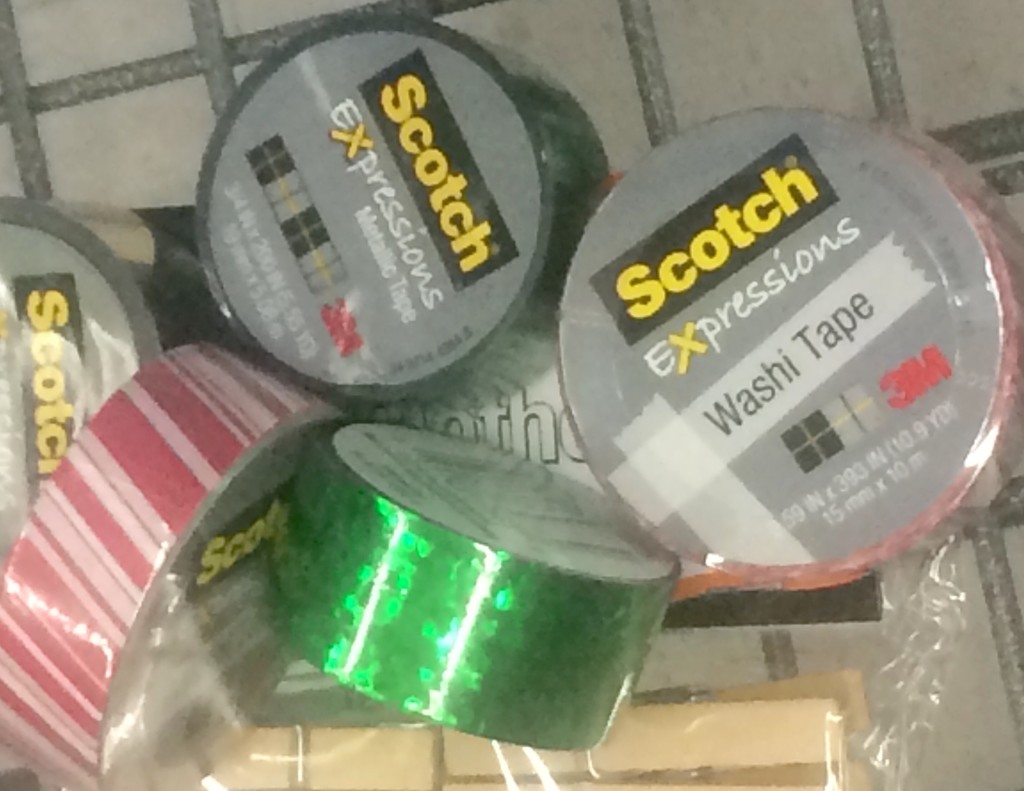 Walmart carries a fun collection of  Scotch® Expressions Tapes which come in a variety of colors and fun patterns and are perfect to use on your handmade holiday creations. I found these rolls of washi tape in the Crafts & Sewing section at my Walmart.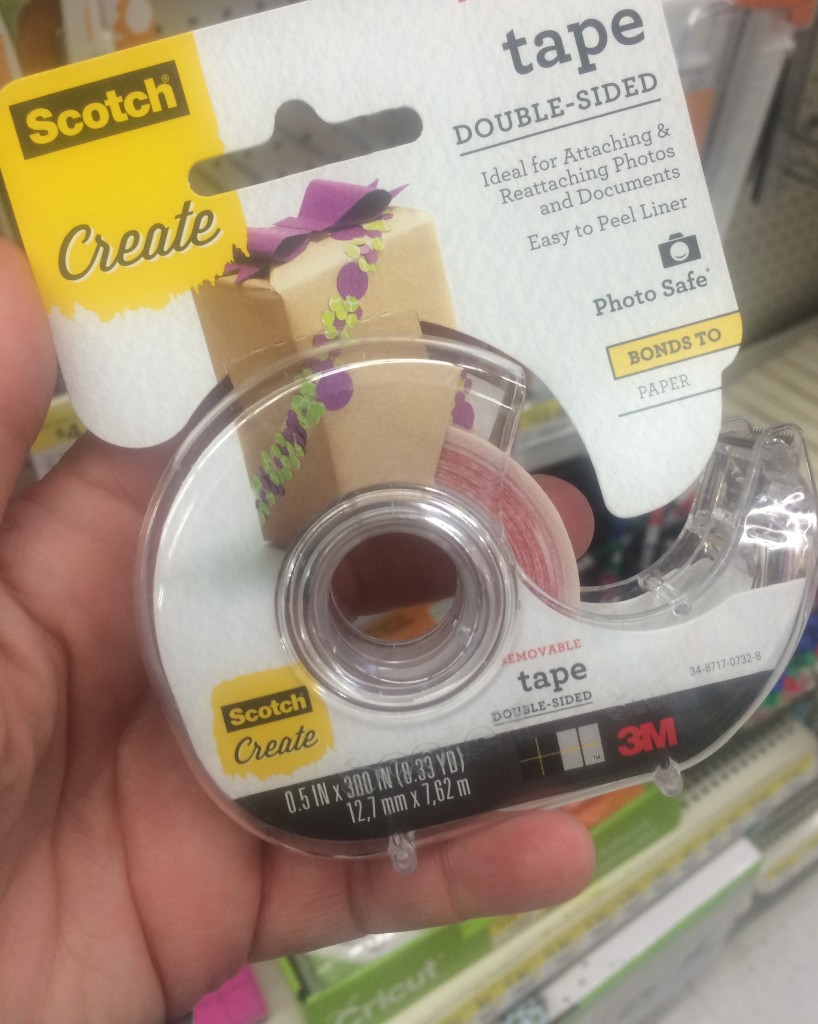 I also picked up some Scotch® Create Double-Sided Tape to help me with the project, which was over by the office supplies. The Scotch® Create line has everything from masking tape to spray adhesives to use for everyday projects. All of the other supplies you'll see in this tutorial were also purchased at Walmart.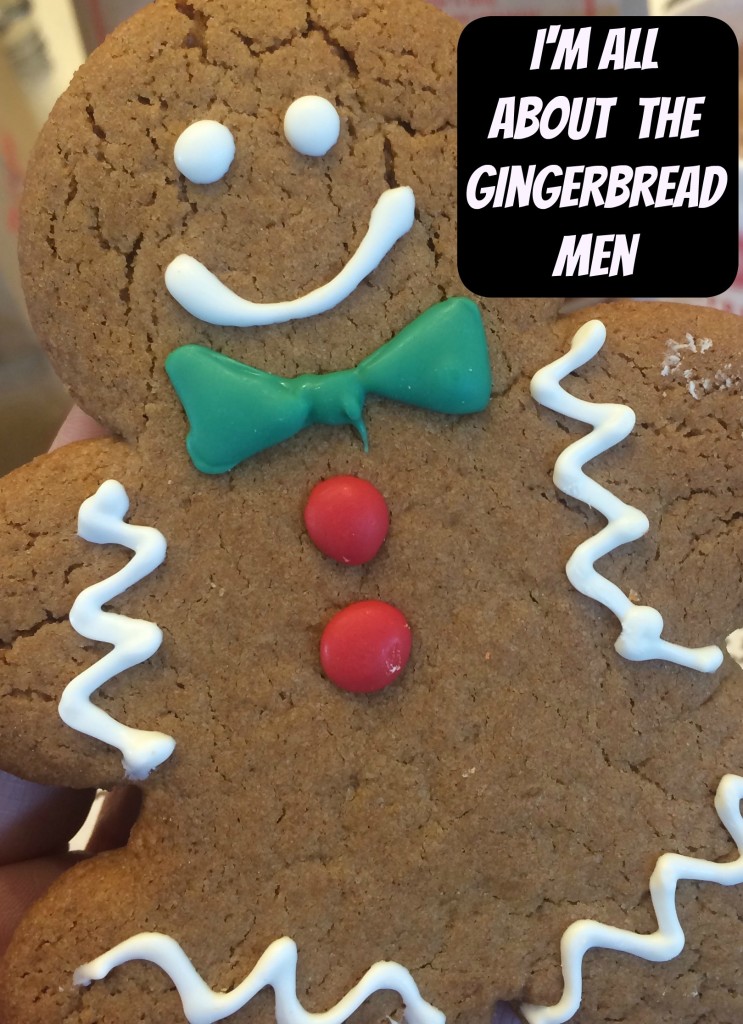 For some reason, I'm really drawn to gingerbread men this year so I made a cute printable with a little gingerbread man on it and called it "Random Acts of Christmas". You can print these out too, further down in the craft instructions.

I attached each one to the front of a bag, using the washi tape. How cute, does it look? 
I also made a printable note to hand write a Random Act of Kindness on and stick inside each bag.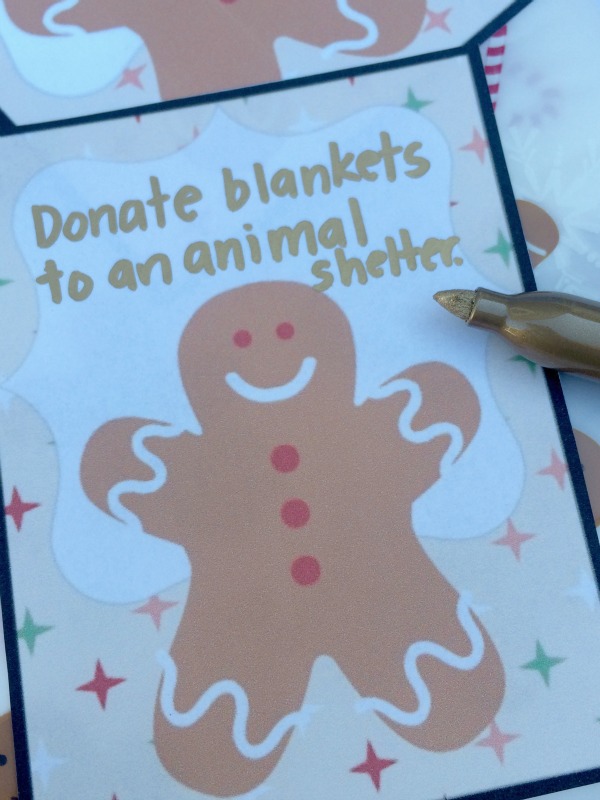 Some ideas of Random Acts of Kindness you could use include:
Donate some new, unopened toys (from your closet) at your local fire station.
Write a nice letter and mail it to someone.
Donate some food to a local food bank or food drive.
Donate some spare change or a couple dollars to a "bell ringer" outside of a store. (to a reputable organization)
Say something nice to 3 other people today. (Your parents don't count.)
Gather some blankets from your house and donate to an animal shelter or rescue.
Find somewhere to donate sweatshirts and jackets that are too small for you.
Do something nice to help your parents at home. (without being asked)
Drop off some baked goods with a nice note to your doctor or dentist's office.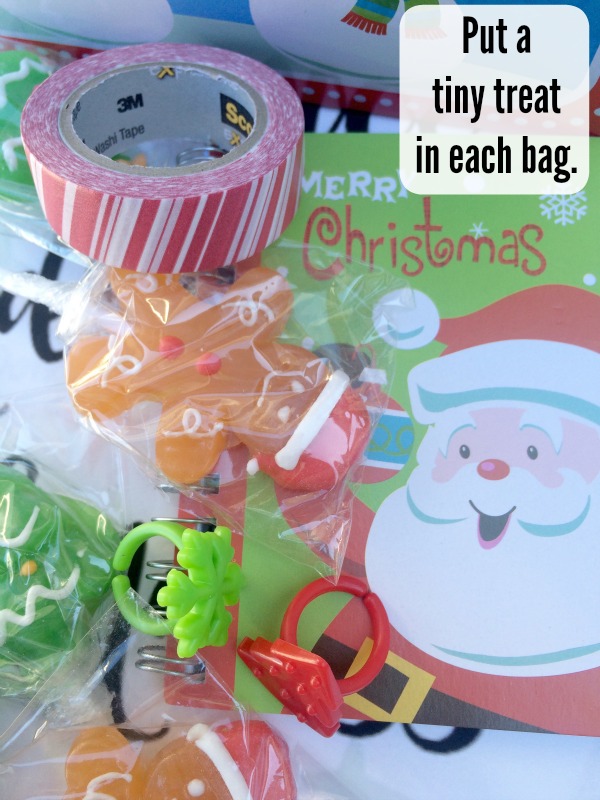 Inside of each bag, I put a small treat and sealed it up with more washi tape. 
After they were all finished, I placed them all together in a cute "sleigh" basket and placed them next to my daughter's mini Christmas tree. 
I explained the idea behind them, placing the emphasis on the Random Acts of Kindness, rather than receiving a big treat per day. I then told her that she was only allowed to open one a day and not shake or touch the others. She was all smiles and excited to do her first "Random Act of Christmas". 
Here are the supplies you'll need to make your own set of "Random Acts of Christmas" bags:
12 small brown lunch bags or treat bags
a few rolls of Scotch® Expressions Washi Tape
Scotch® Create Double-Sided Tape
markers
scissors
small treats for inside of the bags
white cardstock (for printing)
1 "Random Acts of Christmas" for each bag (Click here to print yours.)
1 "Random Act of Kindness" gingerbread man printable for each day (Click here to print yours.)
I stuck one inside of each bag, along with some simple treats. As I mentioned, I'm placing a bigger emphasis on the "doing for others" part here, but I also want to give my daughter treats in each bag, just nothing too extravagant.
To assemble your bags:
Print out Random Acts of Christmas tags and Random Acts of Kindness cards on white cardstock. Cut apart.
Use Double-Sided Tape to attach tags to the front of the bag and use fun washi tape on each side for a cute, decorative touch.
Write one Random Act of Kindness on each card and place inside of a bag.
Choose a small treat to put in each bag also.
Seal each bag with washi tape.
Place the bags in a basket somewhere festive.
There's really nothing like the feel of the holiday season! Decorations everywhere, festive music playing, and people in more of an upbeat mood. Why not add to the joy to the season by getting your kids involved with Random Acts of Kindness, too?
Be sure to check out more amazing craft ideas with Scotch® Brand products. I'll bet these fun products could help you with a thousand of your craft ideas!