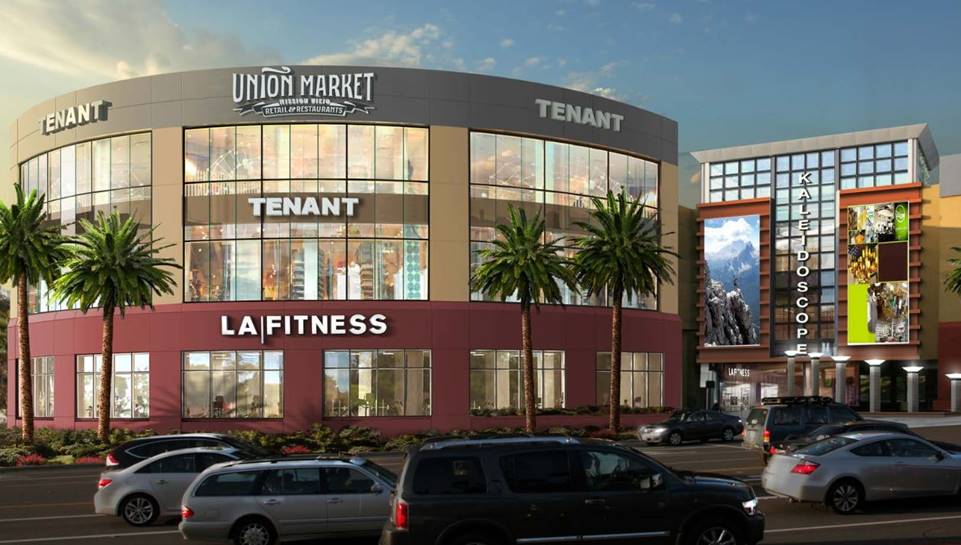 Union Market Mission Viejo has announced more than a dozen specialty retailers and restaurants who have begun construction at Kaleidoscope Center! It will open a 28,000 square foot space in early summer, featuring 20 independent retailers and chef-driven restaurants. This is such exciting news! Here's a sneak peek of what's been announced to join Union Market Mission Viejo so far:
Restaurants 
Portola Coffee, a specialty coffee bar that was recently honored as Roaster of the Year 2015
Milk Box, a healthy, playful and premium brand bringing organic ingredients to milk teas, along with boba and desserts
Hummus bowl, a fresh, organic hummus bar
Oyu Shabu, a Japanese Shabu-Shabu that offers a fun hot pot (cook it yourself) dining style
Poke Shack, offering a unique and interactive experience where guests will build their own meal with an array of fresh ingredients to suit their preference. Diners will watch the process as their bowl of rice, choice of protein, sauce, vegetable and condiment is prepared to order
Kroft, featuring a farm to table menu and reinventing comfort food with fresh, local, organic, sustainable and seasonal ingredients (F.L.O.S.S.) with sandwiches and poutines (Canadian French specialty fries.)
Central Bar, serving specialty craft cocktails and libations, using only fresh and local ingredients, and a wine bar featuring eclectic and small boutique wines. Central Bar will offer an educational and fun experience with monthly wine and spirit tastings
Anchor Hitch – Seafood and Raw Bar, is a contemporary take on the traditional fare of a fish and oyster bar, focused on sustainable and fresh seafood
Noodle Bar, traditional Vietnamese Pho with a modern build-your-own experience
Youngstone Cheese Shop, featuring cheese plates, fondue, and build-your-own grilled cheese sandwiches
Market 2 Plate, offering pasta and freshly made salads
Retailers 
Bambu Earth, responsible and natural soap and skincare products
Miel, women's clothing and accessories
Other concepts soon to be announced include a bakery, olive oil bar, juice bar, a baby & children's boutique, home décor, and a jeweler.
Union Market Mission Viejo will include indoor and outdoor dining with stunning views overlooking the city of Mission Viejo, as well as communal areas to dine, meet with friends, or relax over coffee.
Be sure to follow all the happenings at Kaleidoscope via Facebook, Twitter and Instagram.