This is not a sponsored post. I was invited to attend a media preview at Knott's in order to write this review. All opinions are 100% my own.
Part of our family's holiday tradition every year includes a visit to Knott's Berry Farm during Knott's Merry Farm.It's such a fun place to visit and a true Southern California holiday tradition. If you've never been before, you'll want to get there this year before it ends on January 8.
All throughout the Park, there are wonderful, festive decorations, special shows, tasty treats, and the usual thrilling attractions for guests to enjoy. As you stroll through Calico Ghost Town, you'll literally feel like you've stepped back in time and right into the town's old-fashioned Christmas celebration, "Christmas in Calico".


For the first time ever, the bustling streets of Calico are overflowing with seasonal joy as its gleeful citizens, from this summer's Ghost Town Alive!, help guests celebrate the holidays with Christmas in Calico.
New this year, Calico's Town Hall offers plenty of holiday activities for all to enjoy.New this year, Calico's Town Hall offers plenty of holiday activities for all to enjoy. Little ones can pen Christmas letters to jolly ol' Santa Claus or gather round for a special reading of the holiday classic the Night before Christmas by the Calico citizens.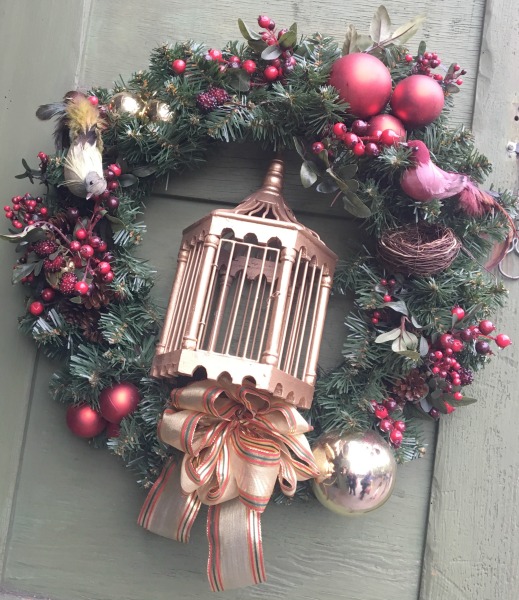 Everyone can also lend a hand around town by delivering gifts to some of the folks in Calico. Just outside Town Hall, cheerful Calico Carolers roam the festive streets sharing the sounds of the season though songs and hand bell chimes.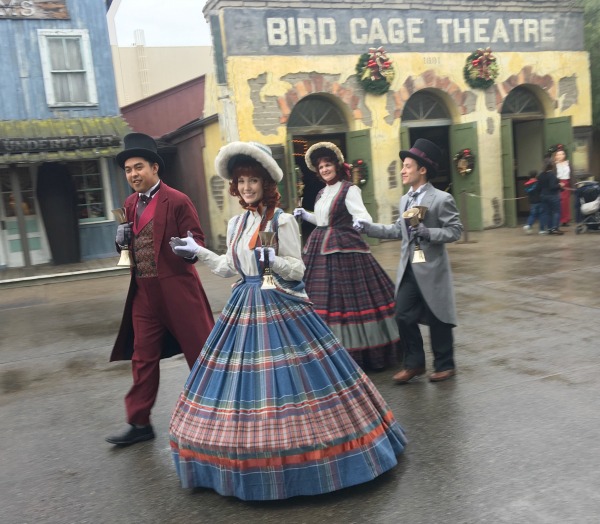 Also in Ghost Town, be sure to save time to watch a performance of Charles Dickens' "A Christmas Carol"and O. Henry's "A Gift of the Magi" brought-to-life at the Birdcage Theatre.
You can also find the toe tappin', hand clappin', comedy and bluegrass of Krazy Kirk and the Hillbillies in the Birdcage Theatre. They're always a lot of fun to watch!
During Knott's Merry Farm, the Wilderness Dance Hall in Ghost Town is transformed into Santa's Christmas Cabin for the holiday season. This is where you'll find the jolly fellow himself.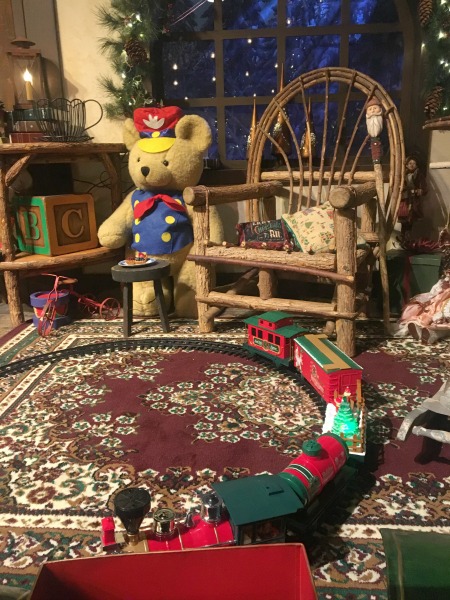 Santa is sure to delight the young and young at heart. Send your season greetings to family and loved ones with special picture of the occasion, pictures can be purchased onsite.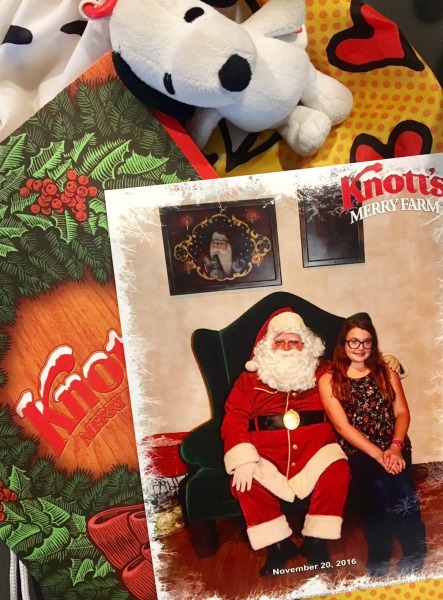 You'll also want to indulge in one-of-kind seasonal treats like Santa's freshly-baked cookies, mouthwatering pastries, exquisite chocolate dipped cheesecake on a stick, seasonal craft beers, gourmet hot chocolate with marshmallows and hot spiced holiday wine, plus much more.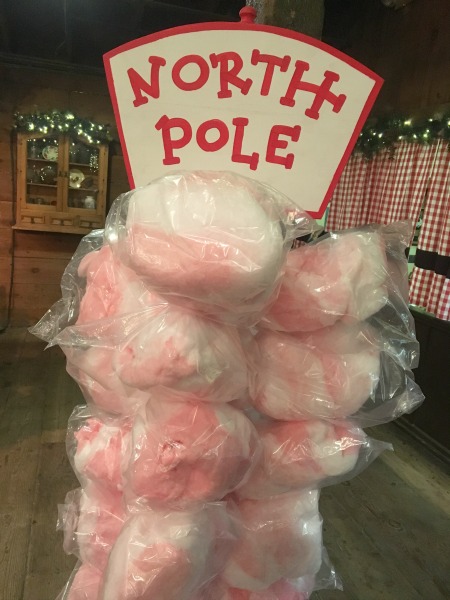 Knott's world-famous holiday treats can also be found all throughout Ghost Town, including fresh poured-to-order maple lollipops at the Gold Trails Hotel, delectable homemade holiday churros from the Churro Factory and extra creamy Santa's Milk and Cookie shakes from Coasters.
Returning this year, the PEANUTS® gang, and a cast of world class ice skaters perform in the breathtaking ice show, "Merry Christmas, Snoopy!" in the 2,100 seat Charles M. Schulz Theatre. 
In this whimsical show, Snoopy enjoys all of the best parts of the season, including trimming the Christmas tree, awaiting Santa's arrival, and attending the Christmas Ball! This ice show is a must-see and is my absolute favorite thing to go watch at Knott's Merry Farm every year! 

The annual Christmas Crafts village includes artistic craft holiday shops featuring power chainsaw sculpting and elegant glass blowing demonstrations. Entrance to the Knott's Christmas Crafts Village is free Monday through Thursday, November 21 –December 8, and is included with theme park admission every day.
You'll also want to make sure to check out what's new for this year at Knott's Merry Farm:
The all-new It's The Merriest Christmas Show Ever, Charlie Brown at the Calico Mine Stage where the Peanuts gang put on the greatest Christmas pageant ever with Charlie Brown directing!
The all-new Calico Tree Lighting Ceremony featuring the Calico Citizens and Bell Choir followed by thousands of sparkling, dancing lights and delightful snowfall in Ghost Town set to beloved holiday tunes.
The all-new show A Peanuts Guide to Christmas at the Camp Snoopy Theatre has the Peanuts gang providing an entertaining primer designed to help everyone survive the holidays.
A visit to Knott's Merry Farm is a true Southern California holiday tradition for so many families. Stop by between now and January 8 to join in on all of the fun!
Connect with Knott's Berry Farm on Facebook, Twitter, and Instagram. For information about Knott's Season Passes, go here.